Start working per diem
Start working in as little as one week, and get paid the next week.
STEP 1
Apply online
Fill out a quick nurse profile and upload a valid nursing license.
5 minutes
STEP 3
Authorize Background Check
After you provide your employment history and references, authorize NurseRegistry to run a background and reference check.
15 – 30 minutes
Have questions?
Get the answers you need about pay, hours, taxes, insurance, and more in our FAQ, or contact us.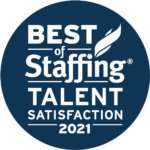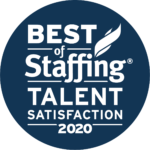 Award-Winning Agency
NurseRegistry is the proud recipient of the 2020 and 2021 Best of Staffing® Awards for Talent Satisfaction, based exclusively on ratings from the nurses we work with. Over 85% of nurse candidates gave satisfaction scores of 9 or 10 out of 10, significantly higher than the industry's average of 45%.
Learn more at NurseRegistry.com/blog/staffing-award/