We take the hassle out of placing RNs and LVNs.
As a nurse staffing agency, we offer customized staffing solutions to fit your organization's specific nursing needs. With flexible scheduling and hundreds of nurses on our roster, you get the right nurse when and where you need them most.
Our staffing services are built to fit your needs. We can provide a single nurse on a per diem basis, or a dozen nurses on a long-term contract. Nurses are available for per diem, short-term, long-term, and direct hire assignments.
Only the most competent, dependable, and experienced nurses are selected to work with our registry. All nurses are thoroughly screened. We personally interview every candidate and assess their skill sets and experience levels. In addition, we run local and national criminal records, reference checks, license verifications and more.
Take the hassle out of hiring with our nursing staff. We will match you with a nurse that has the experience necessary to smoothly transition into your workplace.
Fill out the form below, and one of our schedulers will contact you shortly. Or, call us at 650-462-1001 to discuss your staffing needs.
We have registered nurses (RNs) and licensed vocational nurses (LVNs) who are experienced in a wide variety of specialty areas, including:
Intravenous (IV) therapy administration

Nursing assessments for start of care (SOC)

Preoperative & post-anesthesia care unit (preop/PACU) nursing

Surgical nursing

Psychiatric nursing

Wound care

Critical care transport

Hospice care
Nurses in other specialties are available. Our nurses are equipped to provide care for infants, children, adolescents, adults, and seniors.
No matter what your needs are, we are committed to finding a qualified, competent RN or LVN to fit your needs.
NurseRegistry offers healthcare staffing solutions for:
*NurseRegistry also matches patients with skilled nurses for private duty care at home. For more info, visit our page on Private Nursing Care.
Call 650-462-1001 to learn more about our flexible medical staffing solutions.
How can we help with your RN and LVN staffing needs?
Submit this form, and our staff will contact you shortly. Or, call us at 650-462-1001 to discuss your needs.
If you are interested in job opportunities with NurseRegistry, apply here.
If you are an RN or LVN actively enrolled in NurseRegistry, find the sign-in page here.
Your Solution to the Nursing Staff Shortage
Medical facility operations and patient care are being strongly affected by the ongoing shortage of nurses.
By the year 2025, the United States is projected to experience a nursing shortage of 260,000 Registered Nurses. Our healthcare resources are being stretched by the nursing deficit and the projected increase of our senior population.
Don't let a staff shortage affect your facility.
NurseRegistry has developed collaborative partnerships with over 500 concierge physicians across the greater Bay Area. Since 2009, we have helped hundreds of facilities and thousands of patients living in California communities.
We have helped medical centers and healthcare agencies expand their coverage areas to serve more patients in need. We have LVN/RN staffing available in San Francisco, Marin, Sacramento, Napa, the East Bay, San Jose, our hometown Palo Alto, and beyond.
With this type of coverage, you can ensure all of your patients are getting the quality care they deserve.
Call us at 650-462-1001 to learn more about our staffing solutions.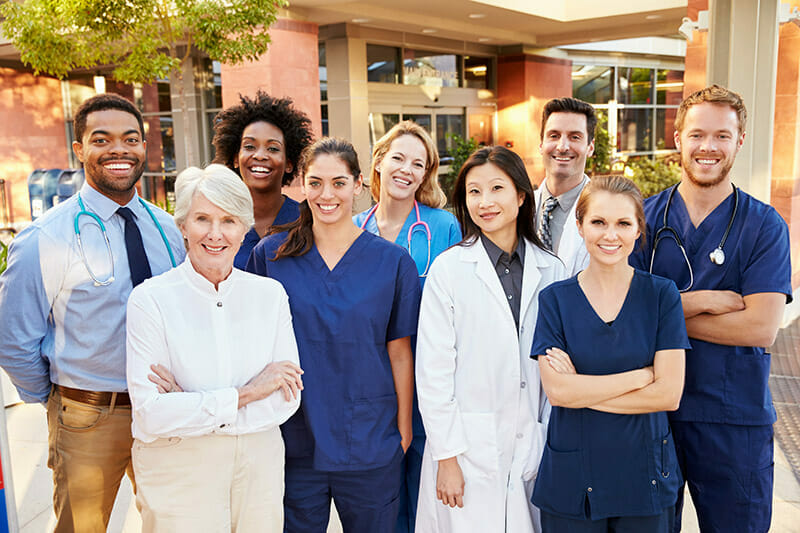 If you are an RN or LVN interested in job opportunities at NurseRegistry, please submit an online application.