Work with California's Leading Staffing Agency
Since 2009, NurseRegistry has provided premier opportunities to nurses across California and high-quality care to our clients, which range from facilities to private individuals of all ages. Each nurse is carefully matched according to the individual levels of care required by each of our clients. We take great pride in our process and the positive experiences our clients have had as a result.
Nurses have the option to work as independent contractors, which allows you to be autonomous—you have the ability to accept or decline an assignment at any time. We also have clients who are looking to directly hire a nurse; if working as an independent contractor is not something that interests you, we have options for you too! Enjoy the flexibility of choosing your own schedule with per diem, short-term, long-term, and direct-hire opportunities in a variety of clinical settings. Our Care Coordinators cater opportunities directly to your experience level and skill set.
We value our community of nurses and keep everyone connected through our monthly newsletter, closed Facebook group, and quarterly social events. Other benefits include: Highly Competitive Pay, Referral Bonuses, Dedicated Recruiter/Care Coordinator, Flexible Schedule, 24/7 Support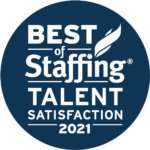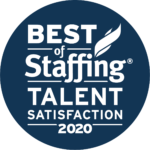 Award-Winning Agency
NurseRegistry is the proud recipient of the 2020 and 2021 Best of Staffing® Awards for Talent Satisfaction, based exclusively on ratings from the nurses we work with. Over 85% of nurse candidates gave satisfaction scores of 9 or 10 out of 10, significantly higher than the industry's average of 45%.
Learn more at NurseRegistry.com/blog/staffing-award/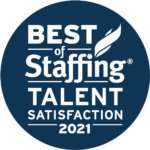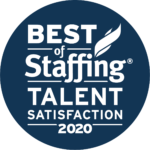 Frequently Asked Questions
How much can I earn?
Independent contractors set their own pay rates.
Shifts and patient visits are matched based on your interests, experience, availability, and rates.
When will I be paid?
Nurses are paid the next week after completed shifts—without waiting for client payment.
What nursing positions does NurseRegistry staff?
We have a wide variety of positions that include per diem work, contingent facility staffing, and private duty nursing care.  Full-time positions are rare. Direct-to-hire roles are also few and far in between.
We provide staffing for facilities such as outpatient surgery centers, skilled nursing facilities, doctor's offices, and mental health treatment facilities. 
We work with specialty infusion pharmacies, home health agencies, and hospice organizations. 
Individuals also contact us looking for one-on-one private duty nursing care.
Have more questions? Check out our FAQs.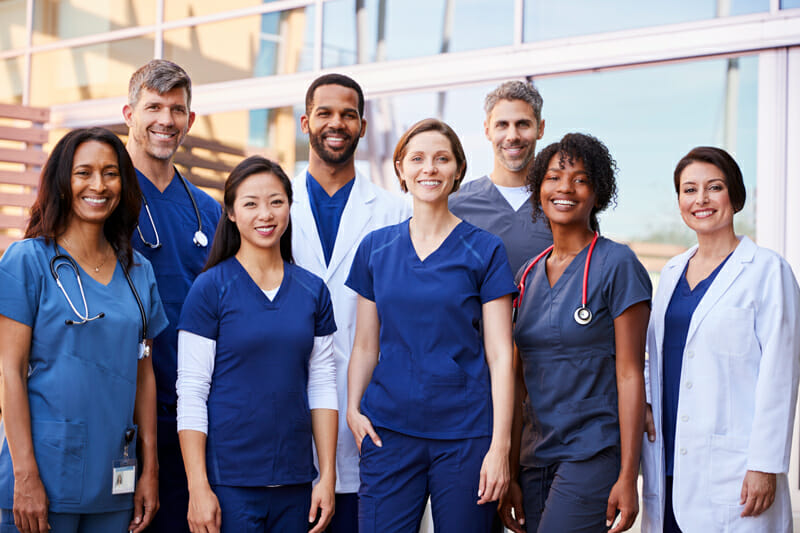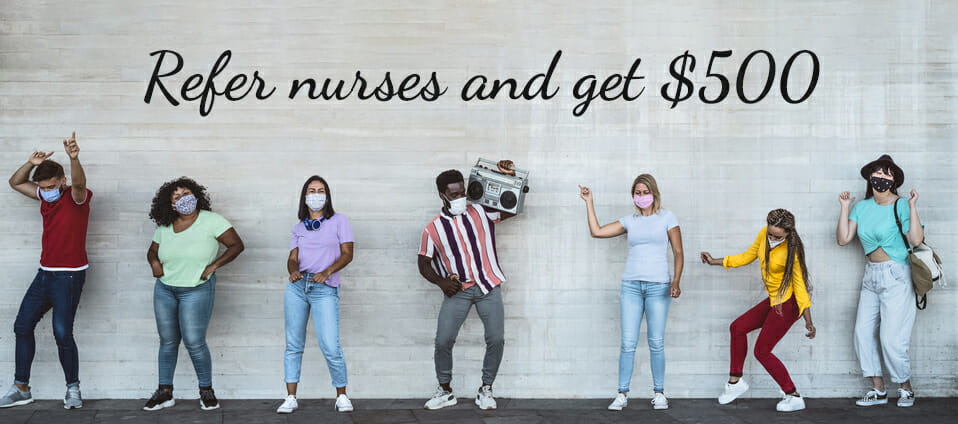 Referral Bonus Program
Earn a $500 referral bonus when you refer a licensed nurse to NurseRegistry.
Referral bonus is payable upon completion of three successful visits or shifts by the referred nurse.
Have questions?
Get the answers you need about pay, hours, taxes, insurance, and more in our FAQ, or contact us.