Complete the form, then set up a call with our team to discuss your needs and help us match you with the best nurse for high-quality staffing.
Why Choose
NurseRegistry?
1. 24/7 Scheduling
We are your premier nurse staffing resource without any set scheduling times or restraints.
Whether you need to schedule a nurse a few weeks in advance or critically at the last minute, we got you covered for a variety of placements.
2. Reliability
You need reliable nurses that you know will be there, focused, and compassionate – especially with patients struggling with mental health. Your nurses need to be present and alert.
NurseRegistry proudly staffs RNs and LVNs/LPNs with extensive experience in psychiatric facilities and have a deep understanding of the mental health approach and how to de-escalate a situation.
3. Fast Escalations
In a perfect world, your nurses would be able to just focus on care and providing necessary medication. Unfortunately, we know that crisis situations can occur at psychiatric facilities.
Having an experienced and skilled nurse that can respectfully handle patients with care while also de-escalating the situation is vital. That is exactly what NurseRegistry can offer your institution.
4. A Constantly Growing Staff
With over 500 nurses, your psychiatric and mental health center is guaranteed to receive as many nurse options as we can find so that you always have the best selection.
You even have the opportunity to review, screen, and interview our handpicked nurses yourself. Few nursing agencies offer the sheer number of qualified nurses as NurseRegistry.
This ensures every nurse that enters your facility is experienced, licensed, caring, and perfectly suited to your exact needs and requirements. This includes skill level, years of experience, education, gender, age, and personality.
5. Creative and Helpful Solutions
Our private nurses are able to combine best practices with your facility's specific structure and preferences.
Or nurses are healthcare professionals that are trained in many facets of psychiatric care and will allow your facility to function smoothly, even when a crisis situation may be unavoidable.
6. 100% Safety
We stand by the quality and character of our nurses. All have been extensively vetted and we are more than happy to provide any requested documents or resumes you may need to ensure you've received the perfect match.
7. Attentive and Responsive
You have direct access and communication with NurseRegistry's Finance and Customer Service departments. This allows for transparent communication and quicker nurse matches that are accurate and beneficial for your facility.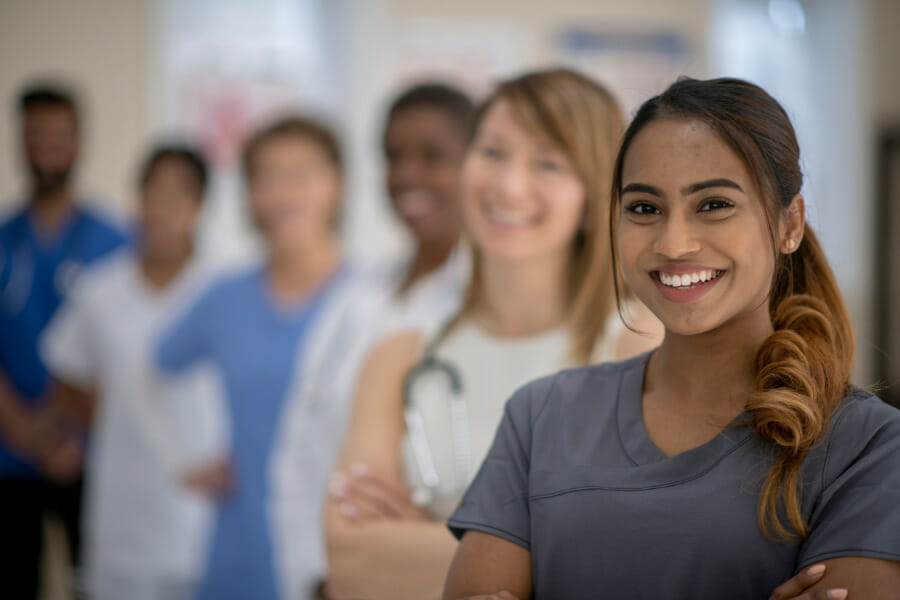 Our Nurses Understand the Psychiatric Approach
When you work with NurseRegistry, you benefit from:
A nurse staffing continual resource that are experts in psychiatric and crisis care
500+ licensed RNs and LVNs/LPNs with necessary specialty skills
Flexible scheduling, whether you need short or long-term placement
The ability to place last-minute nurses for immediate staffing needs
A dedicated client services team to ensure you receive the exact staffing you need
Get reliable nurses
Click below to contact NurseRegistry and begin the process of staffing your facility with licensed and skilled nurses today.