First impressions are crucial! In both formal and informal settings, the way you present yourself in those first 5 to 15 seconds can have lasting effects.
Unfortunately, sometimes you don't even have the chance to personally make that first impression. Your potential employers and clients will be making this decision without you even being in the room.
How is this done? We are talking about your resume, of course.
Your resume is critical and can be the deciding factor whether or not you land that desired job.
Chances are you're not being told anything you don't already know. You know that a good resume is important.
However, that doesn't mean that your resume couldn't use a little tune-up, especially if it's been a few months (or years) since you've brushed it up. So, let's go over 5 tips to improve your nurse resume.
Make Sure Your Resume is Up to Date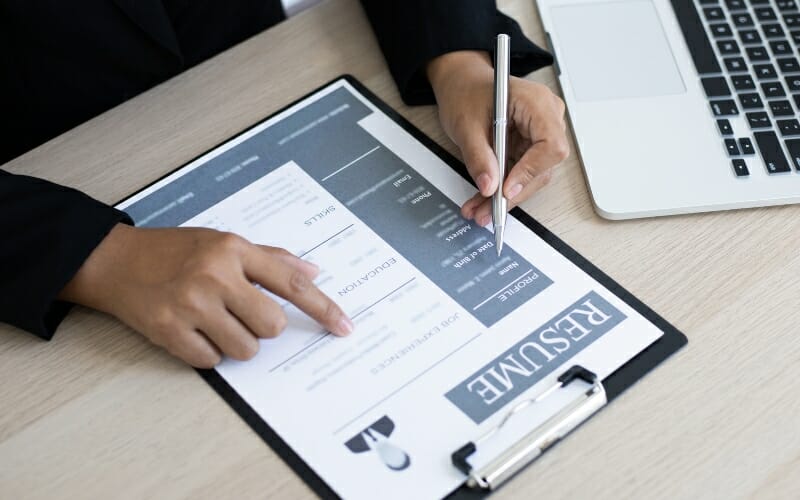 This is an easy one – make sure your resume is up to date. 
It's now 2023, and if your last job is listed in 2019 due to just simply not going through the updating process, you're going to be very disappointed.
Gaps are a major red flag. In fact, including jobs from 7+ years ago can be nixed from your resume. 
So, how do you go about updating your resume?
Beyond the typical updates (job, years, home address, etc), it can be difficult to look at a blank screen and consider what to update or what to add from your previous or current position.
A way to get around this is by shutting your laptop, getting out a piece of paper, and creating a bullet point list of what you accomplished, common tasks, etc.
The bullet point list removes concerns regarding design elements on your current resume and writing it out by hand will feel more actionable and less intimidating than staring at the blinking cursor.
What to consider:
What did your day in and day out look like?

Did you learn any new skills, software, or best practices?

What compliments or comments did you often receive from patients and other nurses?
This should help you elaborate on your job descriptions and tasks to get the ball rolling on updating your current resume.
Include Applicable Skills on Your Resume
According to Finance Online, the top 3 skills that are searched for on a resume include:
Problem-solving (37%)

Ability to handle complex situations (32%)

Good communication (31%)
Of course, these are more generalized skills. How are your bedside manners? Are you a good team player? Do you have empathy?
Here is a list of skills you can include to boost your nurse resume:
Vital sign measurements

Giving injections

Various forms of care you excel in (emergency, cardiac, neurological, neonatal, surgical, home, pediatric, etc)

Rehabilitation

Wound care

Tracheotomy care

Dialysis

Antibiotic therapy

Gastrostomy tube care

Family and patient education

Maintaining records and electronic health record

Healthcare software knowledge
Specifics and nursing industry "buzzwords" can jump off of your resume and move you along the hiring process.
Always list your certifications in ways that make them jump off the resume. This can include bullet points and bolding.
Make Your Resume Easily Skimmed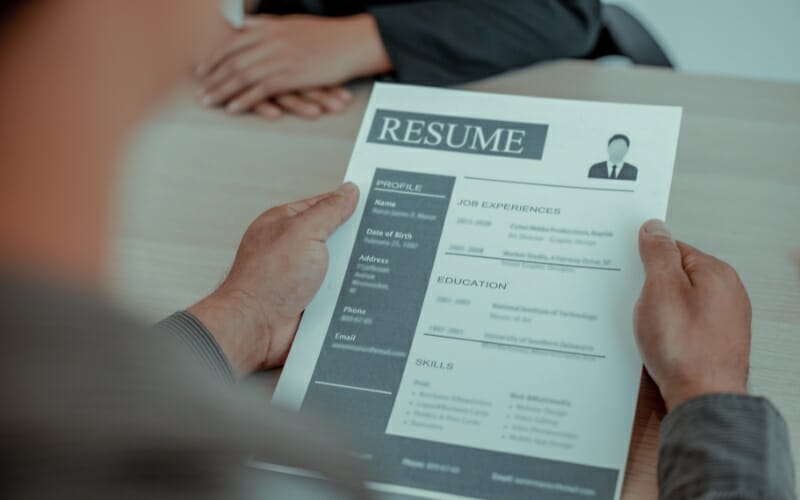 This breaks down into two main focus areas: design and content.
Design
No one likes reading block text. 
Look at this blog for example – notice all of the white space and verticality? It makes it easier on the eyes.
There is a good chance that the individual overseeing resumes is going to be looking at a lot of them. Spacing your text out and making it easy on the eyes is definitely a win.
Content
This is kind of a catch 22. You strive to include every tiny little detail, work experience, award, and notoriety in your resume to beef it up, but at the same time – are you just making your resume more convoluted and harder to digest?
Did you know: the average time spent reviewing a resume is 6 to 7 seven seconds? That's it!
That means that your potential employer isn't going to take the time to look through every single work experience or statistic you've included.
So, what can you actively do about this to give you an edge? Highlight only the most important factors that are relevant to the job you're looking to acquire.
You can even time yourself. Pull out your smartphone and start a timer for seven seconds. 
How far did you get in your resume? Did the most important aspects of your resume get read or did they slip through the cracks?
Remove Unnecessary Information
This goes hand-in-hand with making your resume more easily digestible, but also you don't want to waste resume real estate with information that is outdated or unnecessary.
What do we mean by this? Let's look at a few examples of content we recommend removing from your resume.
Non-nurse related previous work experience
It's very likely you worked a job at a restaurant or department store during high school or college. That is all well and good (and kudos for working while going to school), but it serves no benefit on your resume.
This is the classic less is more. You're actually better off removing non-nurse positions from your resume's work experience section.
Volunteer experience
Unless it is directly applicable to nursing and highlights a soft skill or ability you've learned, it is better to leave volunteer experience off of your resume. 
Hobbies
Everyone has hobbies, and that is healthy. You should have hobbies. However, they serve no purpose on your resume – even if your favorite hobby is consuming nursing podcasts and YouTube shows.
Too many soft skills
Including a handful of soft skills (like the ones we mentioned above) is perfectly fine. However, don't overload your resume with these. 
You certainly want to include more technical aspects and specific skill sets and abilities you have that are pertinent to the nursing position you're applying for. 
Resource: soft skills vs. hard skills

Emphasize Your Objective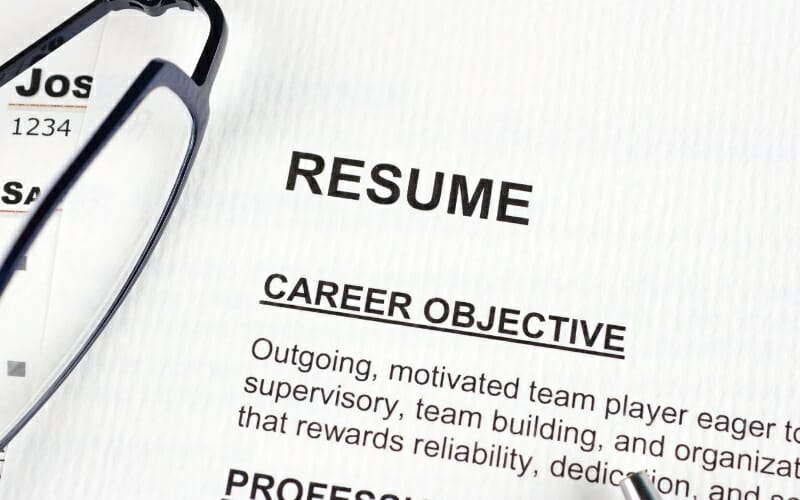 Underneath your name and contact information should sit your "Objective." 
This is a two to three-sentence paragraph that explicitly details the position you want to achieve, your career goals, and a few highlights about your career and education.
Think of this as your pitch to the hiring manager or recruiter as to why you're the perfect fit and the most qualified for the position.
Another way of thinking about it is that it adds context to your resume. The majority of your resume is bullet points, fragmented sentences, and highlights.
The objective section is specifically designed to add a little more information regarding your career goals and accomplishments, just be sure to not be too long-winded.
Two to three sentences are the right amount here and don't waste a single word. Click here for examples and tips.
Give Your Resume an Edge
Consider these 5 tips for your nursing resume, and you'll be well on your way to landing your dream position.
For more tips on creating nursing resumes, click here.
Want some fantastic resume templates?
We have some great options! Check out: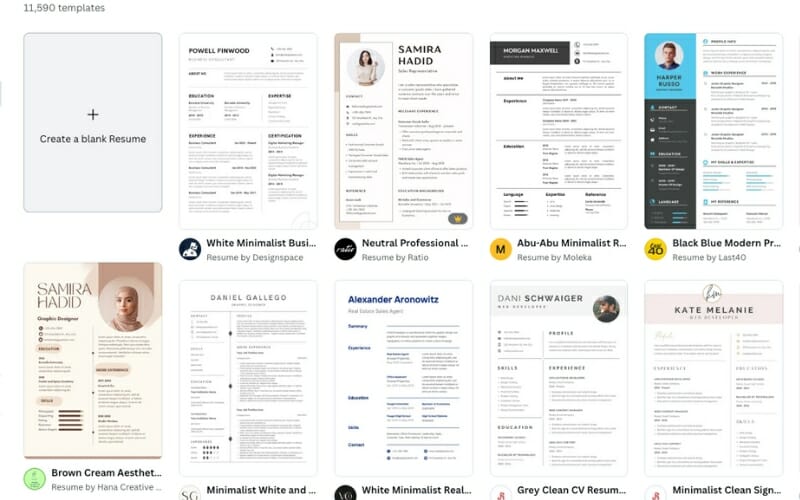 Do you want to join the ultimate partnership where you always have the final choice on your job placements, have an experienced and well-connected client services team working with you, and get to enjoy living your life?
Discover why 500+ nurses thrive at NurseRegistry and love working per diem with us. Click below to begin your application process today.