Stretching on a regular basis has numerous advantages for almost everyone. But for seniors, stretching is about more than staying fit and healthy. Performing a few basic stretching exercises for the elderly can help alleviate bone and joint pain, prevent falls during sleep, and maintain everyday mobility—thus improving quality of life.
As a person gets older, flexibility decreases, but your aging loved ones can help maintain as much flexibility as possible. With a little preparation, stretching exercises for seniors can provide a safe and effective way to keep active. In addition, studies show that greater flexibility in seniors is associated with lesser injuries and dangerous falls.
The fact that when your aging loved ones perform stretches into their exercise routine, they are being proactive and giving themselves a chance to remain healthy and independent in their senior years. It means preventing pain and possible injuries ahead of time, ultimately minimizing the need for prescription painkillers, equipment to support mobility, and companionship support. It can save your aging loved one a lot of money and time.
What might stretching exercises look like for your aging loved ones, and what are the significant physical advantages of these exercises? Let's find what stretching exercises can do to your aging loved ones and how your parents can perform these basic stretches.
Benefits of Stretching Exercises for Older Adults
When your loved ones include stretching in their routine, they will experience many benefits. These benefits include:
1. Keeps Bodies Flexible
One of the greatest advantages that your aging loved ones can enjoy if they include stretching exercises in their physical activity is staying flexible. With a phrase like "use it or lose it," flexibility is among the most important factors to consider when considering the quality of life for your aging loved ones. It helps to prevent injuries and maintain everyday function, even as they age.
2. Lessen Joint and Bone Pain
Stretching exercises also help your older loved ones to lessen pain and reduce their chances of suffering from debilitating joint and bone problems, such as osteoarthritis or rheumatoid arthritis.
3. Helps Maintain Balance and Coordination
Proper stretching can help mature adults be more comfortable and coordinated when performing everyday tasks such as walking, getting in and out of chairs, turning lights on and off at night, and getting into bed by themselves. Stretching exercises help improve coordination and maintain a good form in all daily tasks to help your aging loved ones remain independent in their senior years.
4. Prevent Falls During Sleep
Along with a decreased chance for falls during sleep due to better balance and stability, your aging loved ones will also be able to maintain their overall mobility as they nap or rest throughout the day.
5. Improves Mental Awareness
Stretching exercises are also known to help your aging loved ones boost their mental alertness, particularly once they reach the later years of life. Several studies indicate that stretching exercises may reduce cognitive decline as well as anxiety and depression, which can lead to a boost in mental awareness. Overall, regular exercise will help your elderly loved ones to feel more aware of themselves and the world around them, both physically and mentally.
These essential benefits make the daily task much easier, whether bending over to tie shoelaces or putting clothes on. If you do some preparation, you can help them perform their stretching exercises regularly. And since most older adults cannot move as fast as they used to in their younger days. It is better to pick exercises suitable for their age but are still effective in attaining good health.
7 Easy-To-Start Stretching Exercises For Elderly Parents
Below are seven easy exercises that your elderly loved ones can do at home without any special equipment. These stretching exercises for elders will help improve their bone and joint pain, balance, coordination, mental awareness, and much more.
Doing this together will allow you to spend more quality time with your elderly parents. For best results, perform these stretches every day. You can perform it in the morning before breakfast and/or in the evening before bedtime.
As with all exercise programs, before starting consult your physician. And remember to only do what feels comfortable. If there is any pain, stop immediately.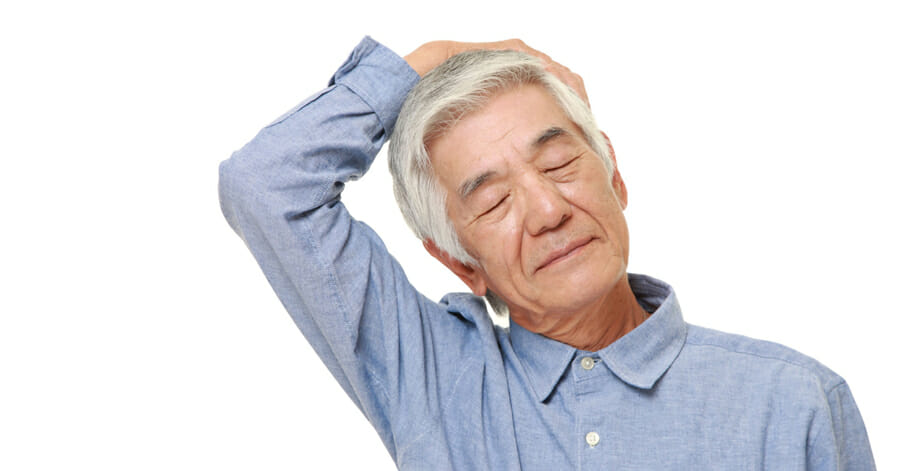 1. Neck Stretch
The neck stretch is a great way to start your senior's exercise routine. Performing the neck stretch will help ease the neck stiffness and improve your parent's flexibility. It can also relieve tension in their neck muscles and shoulders.
Get a chain and sit on it with your back straight. Carefully lean your head from side to side to warm up the neck muscles.

Lift your left arm over your head and place your palm on the right side of your head.

Carefully pull your head to the left to perform the stretch. Hold for 25 seconds.

Gently repeat the process on the other side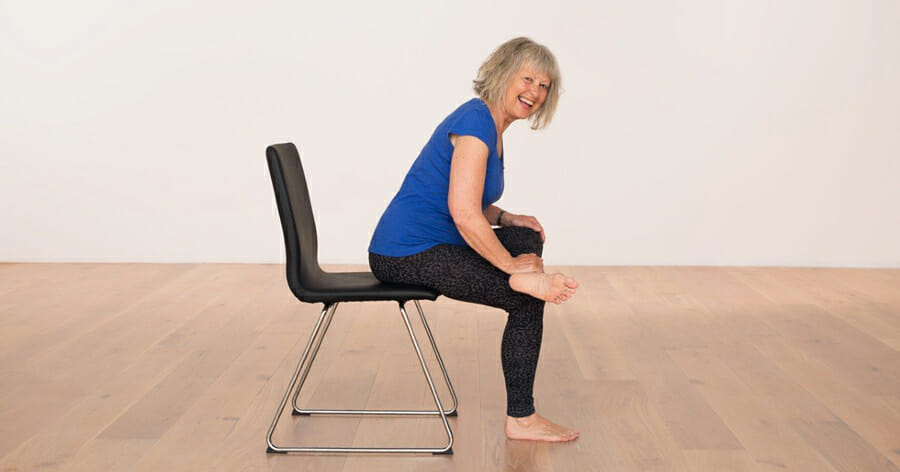 2. Seated Hip Stretch
Strong hips are vital for helping an aging parent to get up from a seated position. For example, it makes getting in and out of a bathtub or bed much easier. In addition, it is a great way to boost hip flexibility with a lower risk of falling since this routine is performed while seated.
Sit tall in a firm chair with your back straight.

Cross your left leg over your right leg, positioning your ankle at your right knee.

Relax your left hip. Then, carefully press down on your left knee to perform the routine.

Hold the pose for 25 seconds before repeating the process on the other side.
If you liked this chair stretch, check out Ekhart Yoga's Chair yoga sequence for hips and hamstrings.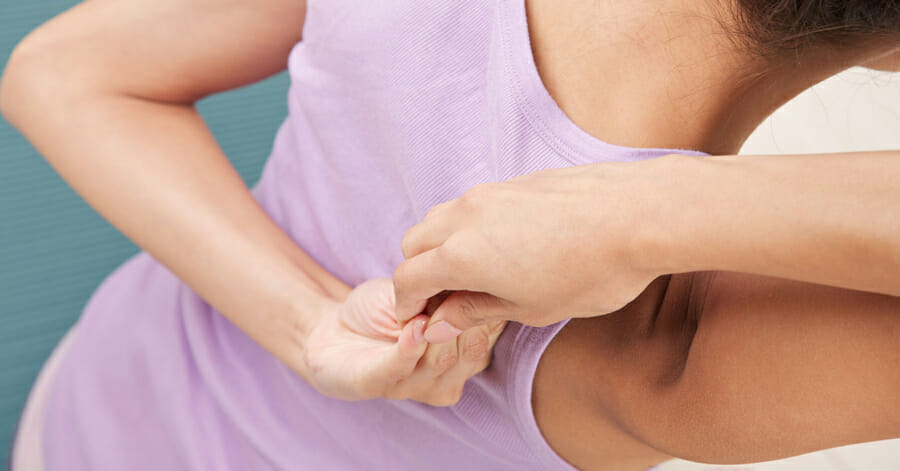 3. Shoulder and Back Stretch
Older adults sometimes tend to hunch over as they age, causing stiff muscles and poor posture. This shoulder and back stretch can help your aging loved one prevent a stand up straight and stiff back.
This stretching exercise will help loosen the muscles in the upper back and the shoulders and help to boost flexibility in the spinal region.
Stand tall with arms at the sides. Reach behind you with both hands and gently pull your shoulders back, interlacing the fingers.

Carefully push your clasped hands away from the back to stretch your shoulders and upper back. Hold in that position for 15 seconds.

Repeat the steps six to twelve times.
4. Lower Back and Hamstring Stretch
Lower back pain is one of the most common complaints. This stretch will help loosen tight muscles in the lower back and hamstrings, keeping your older loved ones comfortable.
To start, you may lie face-up on a yoga mat. Then, bend your left leg and move your left knee toward your chest.

Keep your shoulders as flat to the floor as possible, reach your arms around your left knee and carefully pull toward yourself.

Gently release your knee and do the stretch on the other side.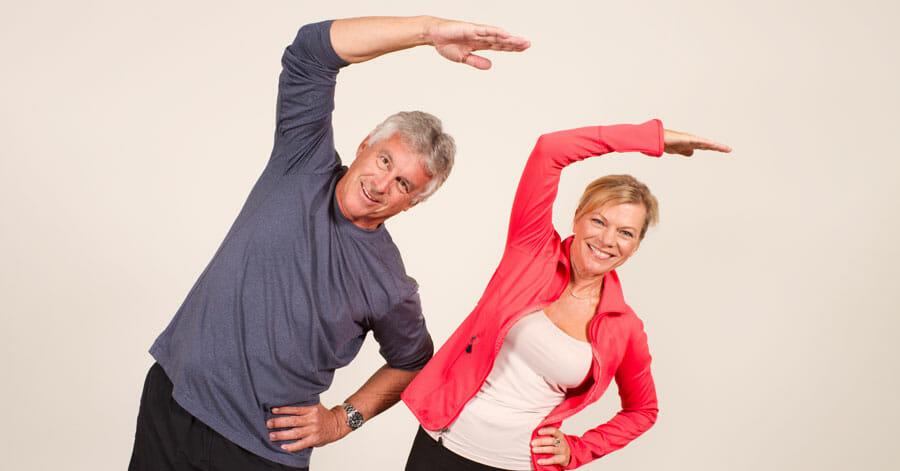 5. Side Stretch
This stretching exercise will help loosen tight areas in the back. In addition, stretching the side of your body can help to prevent slouching around the house. This stretch also helps protect your aging loved one from injury since it will improve flexibility, blood circulation, and range of motion in joints.
Raise your left arm overhead and bend your upper body to the right in a reaching motion.

Keep the upper body straight and bend at your waist until you feel the tension in the right side of your body.

Stretch gently, continuing to hold for 15 seconds. Relax and repeat on the other side.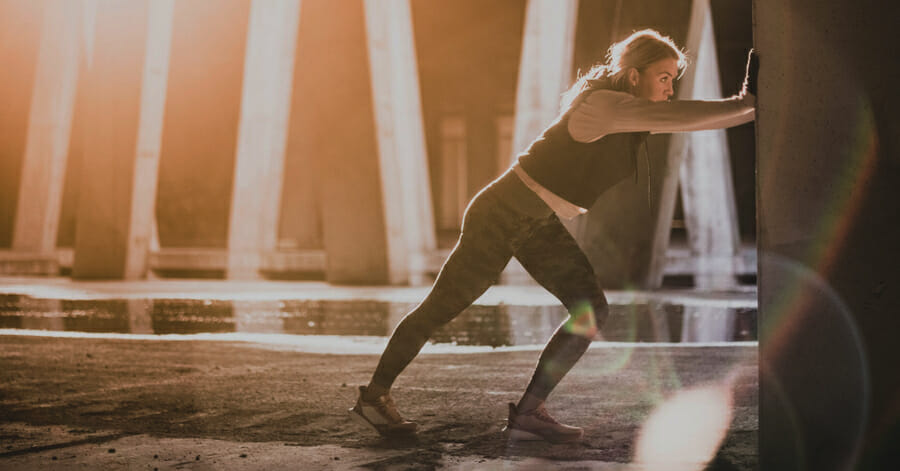 6. Calf Stretch
This simple calf stretch will help your aging loved one improve their ankle flexibility, which can help prevent injuries by supporting weight evenly across the ankle joint. This stretch also stretches tight muscles in the thighs, allowing better blood flow to reach these muscles during daily activities.
Stand near a wall with one foot in front of the other, and slightly bend your front knee

Bend your back knee, keep your heel on the ground as you slowly lean toward the door or a wall.

Feel the tension in the lower part of the calf muscle

Hold the stretch for 15-30 seconds.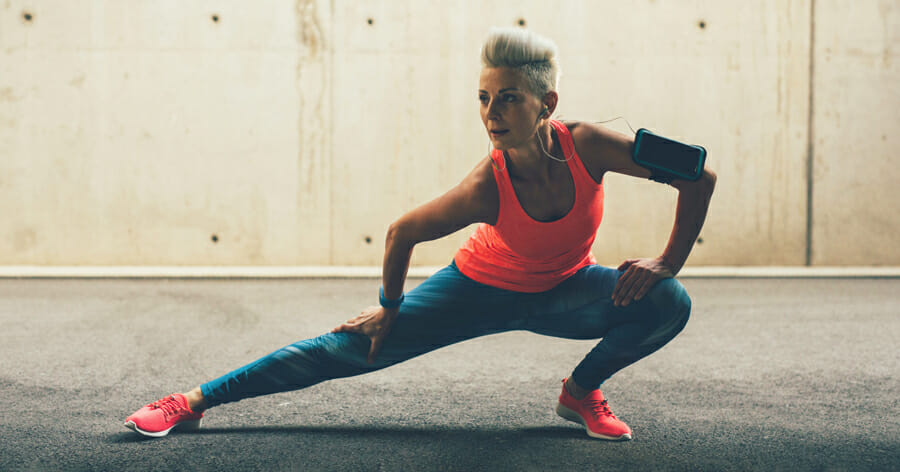 7. Side Lunge Stretch
This stretching exercise can be done either while seated or standing. It will help relieve tension in the front of the lower leg and help to improve flexibility in this area.
Stand up tall with your feet about hip-width apart.

Keep your arms at your sides and slowly lunge sideways to the left with your left leg bending.

Your left knee 90 degrees while keeping your right leg straight, Then place your hands on top of your thighs

Return to the starting position and repeat on the other side.
Conclusion
Aging leaves us all more vulnerable to health problems. It is more apparent in elderly parents who are not physically active. That's why they need to perform some easy exercises that are suitable for their age. If you want your aging loved one to live a good life, let them live it while they can by helping them improve their bone and joint pain, balance, coordination, mental awareness, and much more.
Author Bio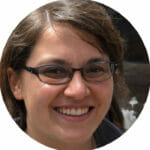 I'm Andrea Gibbs, Born, raised, and still living in New York. I'm a work-at-home mom with a background in business development, strategy, and social media marketing. I'm a blog contributor at Serenity Senior Care to motivate other parents about how they can enhance their elderly loved ones quality of life.