Many seniors choose to age in place for the comfort and familiarity that living at home can provide.
In fact, multiple studies show that safely aging in place can lead to a better quality of life and improved overall health outcomes compared to living in a group facility or senior center. Seniors enjoy independent living and do not want to be confined in a living facility.
However, as seniors' needs change over time, maintaining a healthy lifestyle can become a challenge for seniors and their family caregivers.
When facing health issues like a new diagnosis, chronic condition, or serious illness, understanding the palliative options available is an important factor in planning a senior's continuum of care.
Healthcare access is a major social determinant for seniors, and being able to receive medical and personal care at home goes a long way toward overall quality of life.
Not sure if palliative care is the right in-home option for your needs? Here's how our skilled nurses at NurseRegistry help seniors across California successfully age in place.
What is In-Home Palliative Care?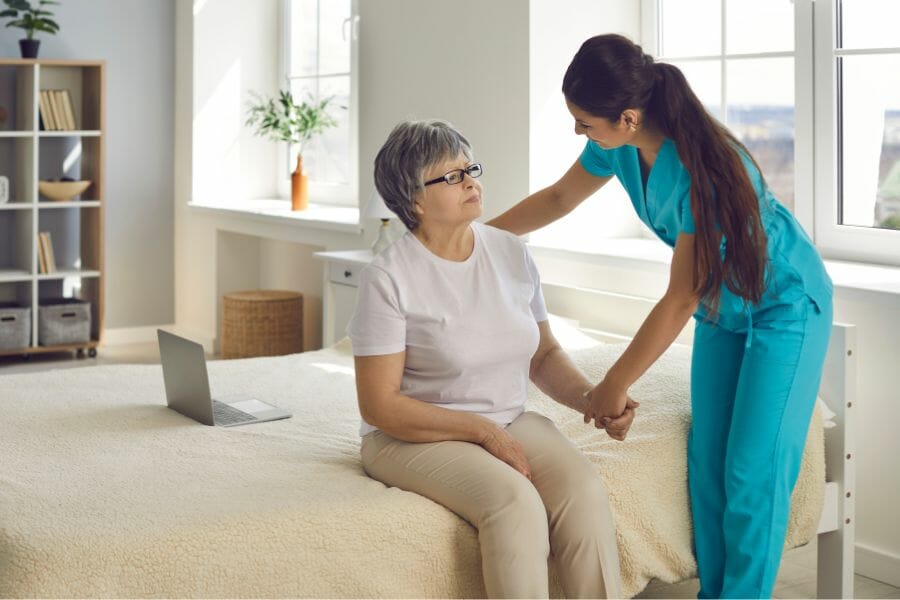 Palliative care is a form of patient-centered care offered to anyone who needs pain or symptom management from surgery, chronic conditions, or life-threatening illness. Palliative care doesn't replace other medical treatments.
Instead, our nurses work alongside a senior's new or existing healthcare team to help provide comfort and specialized individual care.
Whether a senior is in active treatment or if they're nearing the end of life, our in-home palliative care services aim to help improve a senior's quality of life and these services are available at any stage of an illness, regardless of whether a condition can be cured.
Something to note is palliative care is not the same thing as hospice care. While palliative care is always provided as a part of a hospice care plan, hospice is meant for a senior's end-of-life care, not just for managing their condition.
In fact, hospice care, even in a community setting, does very little to treat a condition and is mainly intended to ease pain and increase comfort level.
Do know that whatever illness you face, our Care Coordinators will match you with a nurse best suited to your changing needs and preferences.
What Are the Benefits of Palliative Care?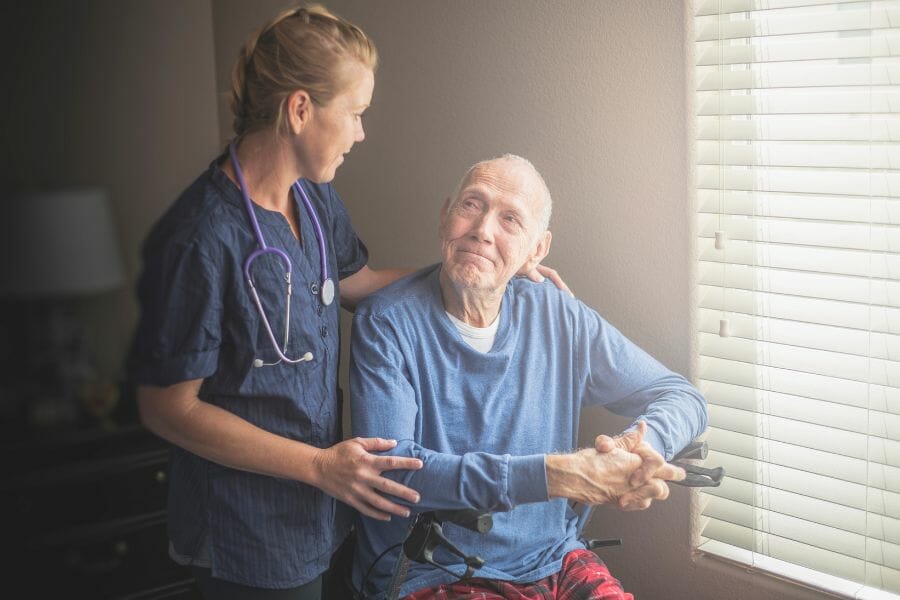 Multiple studies conclude that patients with serious illnesses benefit from palliative care, especially when included in the early stages of treatment.
Because palliative care is tailored to fit a patient's needs and health status, nurses can provide a wide range of services to help seniors with the pain, symptoms, and stress an illness can bring.
This can make all the difference while aging in place. Here are some benefits seniors and caregivers can expect to receive from our skilled nursing staff.
Pain and Symptom Management
For seniors diagnosed with aggressive forms of cancer, the combination of either chemotherapy or radiation treatments can cause symptoms like nausea, fatigue, weight loss, and more.
NurseRegistry's specialized oncology nurses can help seniors throughout their treatment journey to ease their pain and improve comfort, so they aren't derailed by the more unpleasant side effects of treatment.
Again, since these services can be offered to anyone suffering from any condition, palliative care for cancer patients has become more prevalent over the years.
Seniors experiencing chronic respiratory issues can benefit from palliative care, too. Our skilled nursing staff provides specialty services, such as respiratory management, to help seniors and caregivers with tracheostomy care, ventilator, CPAP, and BiPAP monitoring.
Nurses can also assist with administering oxygen and breathing treatments or exercises, amongst other things.
Physical and Emotional Support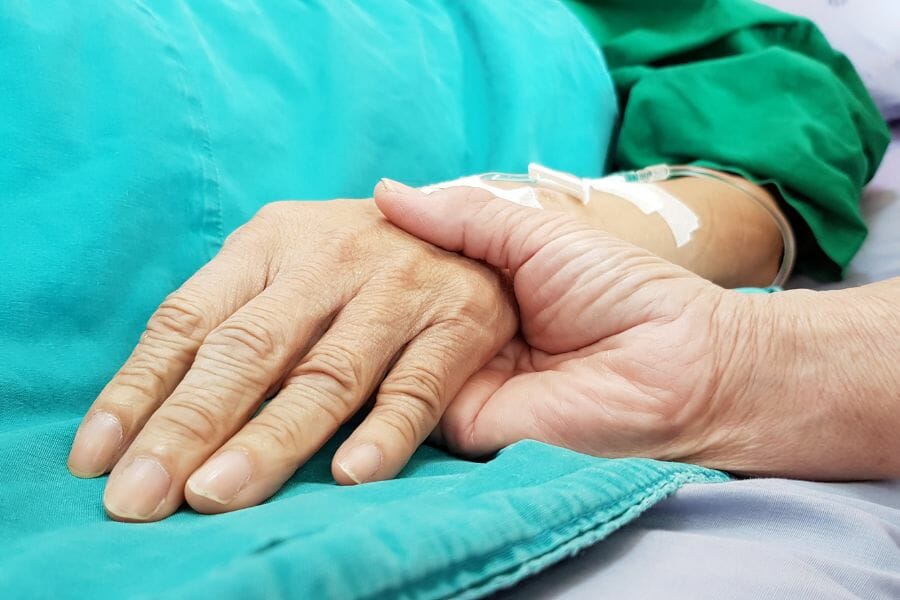 Family caregivers often feel overwhelmed and unequipped to provide the attention and medical care needed to help seniors safely age in place.
Palliative care can help seniors and caregivers deal with both the physical and emotional hurdles that come with a serious health issue.
Our nurses can provide medical support for Activities of Daily Living (ADLs), vital sign monitoring, wound care, medication management, and other services as requested.
Heightened emotions such as anxiety, fear, anger, or depression can magnify certain symptoms associated with an illness.
Palliative care providers offer a whole-person approach to treatment by assessing how a senior is managing emotionally and modifying care for increased comfort and peace of mind.
For caregivers and seniors alike, our nurses can listen to any fears, questions, or concerns they may experience and help find resources and support they need for their specific needs.
Continuity of Care
As a senior's needs change, skilled nurses can educate patients, family members, and caregivers to provide an ongoing and up-to-date care plan.
Our nurses help to bridge the communication gap between a senior's case manager and health team, allowing them to respond quickly and provide the best care possible if a condition becomes more complex.
Our staff can also help reduce the stresses of the unexpected by helping seniors and their loved ones create a long-term care plan that allows them to safely and happily continue to age in place.
NurseRegistry nurses can provide palliative care to seniors by improving their quality of life as they age in place. This also allows respite care for family members of the elderly individual.
If you have a senior loved one who could benefit from an in-home palliative care nurse, visit click below or call 866-916-8773 to speak with one of our Intake Specialists.