Eating disorders are serious mental health illnesses that can have profound physical and psychological effects on individuals of all ages. 
Eating disorders can be heartbreaking for both the victim and their friends and family.
Thankfully, patients have multiple treatment options when it comes to the main two eating disorders, anorexia nervosa and bulimia nervosa.
These treatments include guided help, psychotherapy, cognitive behavioral therapy, group therapy, and medication.
However, under more severe circumstances a patient may be brought to an eating disorder facility.
It is essential that nurses at these ED facilities have an understanding of eating disorders, their signs and symptoms, and patients' triggers and behaviors in order to provide respectful care and support to those living with an eating disorder. 
Let's discuss the two main eating disorders and their treatment options in more detail.
What Can You Do to Treat Eating Disorders – Treatment Options for Specific Eating Disorder Types
Anorexia Nervosa Treatment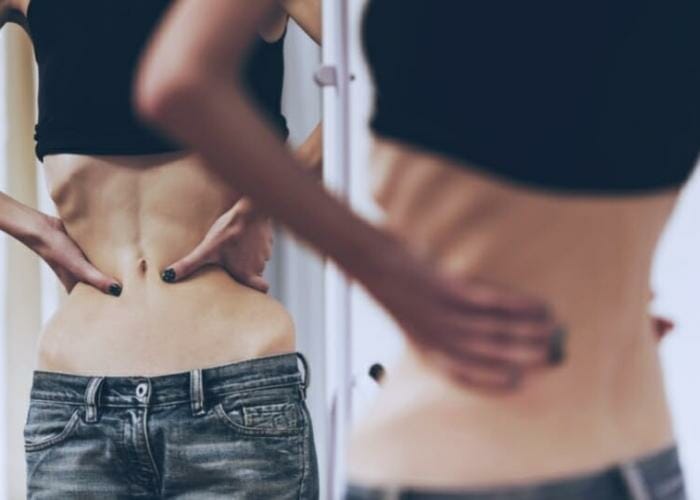 Anorexia nervosa is a severe eating disorder that can have a devastating impact on a person's physical and mental health.
Anorexia is characterized by an intense fear of gaining weight, an extreme restriction of food intake, and an intense preoccupation with body weight and shape.
It's important to note, many people suffering from Anorexia have body dysmorphia disorder. 
This is a mental health condition where people hyper-fixate on their appearance, flaws, and weight. The ultimate goal is to help those suffering from anorexia nervosa to normalize their eating behaviors and restore a healthy weight.
Treatment for anorexia nervosa can be complex and require a multidisciplinary approach. It depends on the specific needs of the patient.
The first step in treating anorexia nervosa is to create a safe and supportive environment. 
This includes providing a safe place for the patient to discuss their feelings and concerns, as well as providing a safe place for them to eat. 
It is important to create a non-judgmental atmosphere in which the patient can feel comfortable and accepted.
Important note: While anorexia nervosa can feel like a crushing defeat for the individual suffering and their loved ones, with the right treatment plan and care, anorexia nervosa can be successfully treated and lead to a healthy, fulfilling life.
The Role of a Nurse
Nurses are crucial when it comes to establishing a healthy environment. 
Being aware of particular ED triggers, engaged listening, and encouraging healthy behaviors in a safe space are key.
In addition, nurses play a vital role in medicine management, checking in on patients, bathroom and meal checks, and general assistance around the facility.
Nutritional Plan for Anorexia Nervosa
Nutrition counseling is also an important part of anorexia nervosa treatment. 
Nutrition plans help the individual develop healthy eating habits and learn how to properly nourish their body. Of course, there is typically an underlying reason beyond nutrition misinformation that leads to anorexia nervosa.
However, relearning about nutrition is a key step toward the path of recovery. The nutrition plan can still assist in helping patients counter their anxiety surrounding eating and practice consuming a balanced variety of foods of different calorie densities. 
This also helps them to develop a plan for maintaining a healthy weight.
For younger patients and adolescents, monitoring patients' meals and consumption is critical.
Psychiatric and Behavioral Therapy for Anorexia Nervosa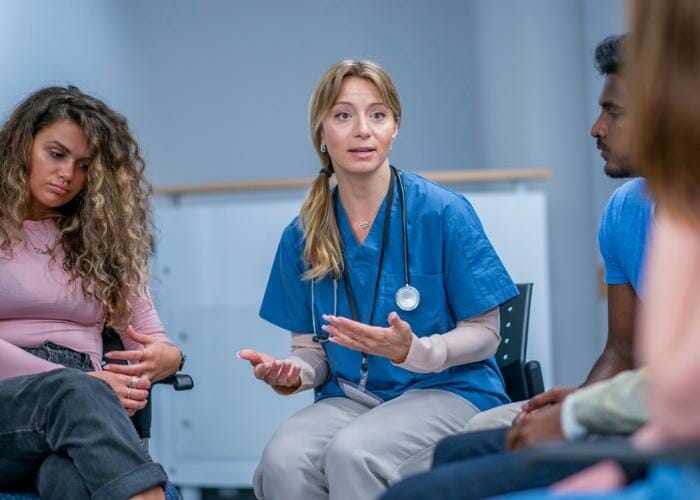 Psychotherapy and behavioral therapy are important parts of anorexia nervosa treatment. 
This type of therapy helps the patient identify and address the underlying causes of their illness. 
It also helps them to develop healthier coping strategies and to build self-esteem.
Treatment can include:
Cognitive Behavioral Therapy

Focal Psychodynamic Therapy

Adolescent-focused Psychotherapy
Cognitive Behavior Therapy (CBT) typically lasts nine to ten months. CBT involves the patient speaking with a therapist to help cope with feelings and make healthy food choices.
Focal psychodynamic therapy helps patients understand how their eating habits are connected to what they think and how they feel about themselves. This also may last nine to ten months.
Adolescent-focused psychotherapy is geared more toward younger patients with anorexia nervosa. Patients will learn how to cope with their fears about gaining weight, understand the effect of undereating, and discover the underlying reason for their disordered eating.
Medication for Anorexia Nervosa
Medication alone will not treat anorexia nervosa. Disordered eating is a mental health illness where the behaviors need to be corrected, which is not something easily attained through medication. 
However, certain antidepressants may be offered in congruence with therapy to help manage anxiety, social phobia, and depression.
While this is not a direct treatment or "cure" for an individual suffering from an eating disorder, it will assist in curbing some of the external factors and pressures that lead to disordered eating.
A common antidepressant used is fluoxetine (Prozac).
Ongoing Treatment
If outpatient treatment is not successful, patients are encouraged to enter a residential eating disorder facility.
Residential ED facilities are effective in restoring weight and helping patients regain normal eating behavior. However, relapse is always a concern.
A relapse is defined as a longer period of time in which the individual suffering from anorexia nervosa struggles to get back on track with their treatment and healthy eating habits. 
Unfortunately, about a third of anorexia patients experience some sort of relapse in the first 18 months after treatment.
If the patient's life is at risk and they refuse treatment, their doctor may decide to admit them to a hospital for compulsory treatment.
Bulimia Nervosa Treatment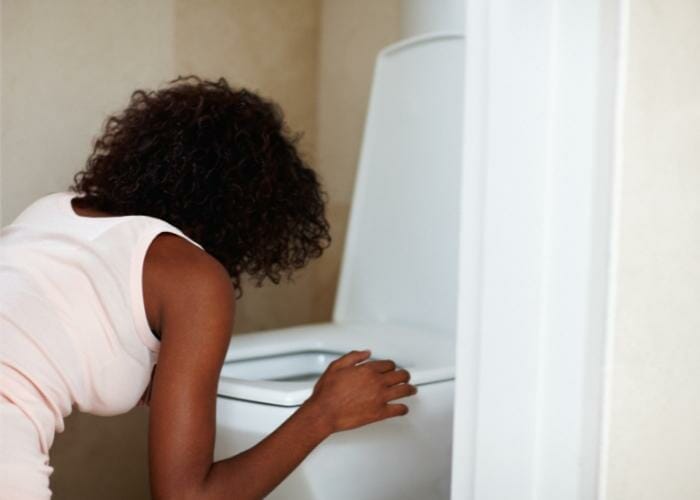 Bulimia Nervosa is an eating disorder characterized by recurrent episodes of binge eating followed by compensatory behaviors such as self-induced vomiting, misuse of laxatives, fasting, or excessive exercise.
At least some nutrition is being retained, as opposed to anorexia nervosa. However, the acidic nature of bile through purging has serious negative health effects.
Important note: While suffering from bulimia, you can lessen the damage from regular vomiting by avoiding brushing your teeth immediately after purging to protect your teeth's enamel, drinking plenty of water, and rinsing your mouth with a non-acidic mouthwash.
The Role of a Nurse
Nurses will have limited time with patients at the beginning stages of treatment, as those suffering from bulimia nervosa will often seek help from therapists.
The initial stages of treatment often involve therapy and guided help, rather than specific treatment or care from a professional nurse.
However, if treatment reaches the stage of entering a residential eating disorder facility or if an individual wanted to hire a skilled private care nurse, the role of a nurse will include:
Creating a supportive and healthy environment

Checking in on patients regularly

Medicine management

New patient admissions
In certain instances, nurses may assist the facility by completing general house support as needed.
Family Therapy
Family therapy is intended to benefit younger patients suffering from bulimia nervosa. This involves the young patient and their family meeting with a therapist to discuss their symptoms and eating habits and how it has affected them.
The main goal is to discover how the patient and the family can assist in helping the patient and stopping the disordered eating behaviors.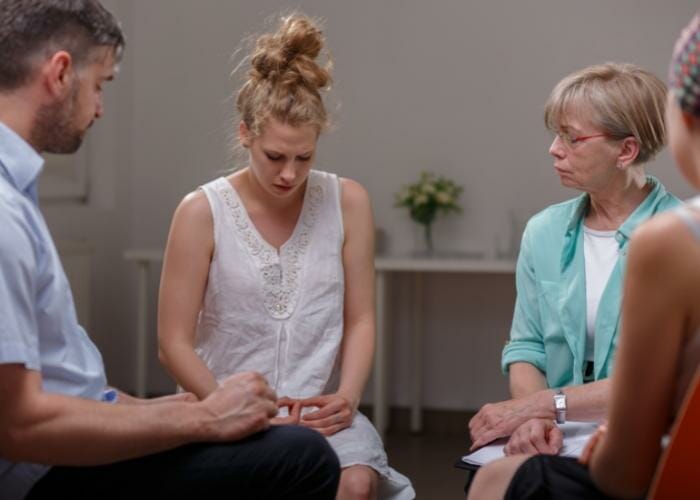 Guided Help
Guided help is a bulimia nervosa treatment that is typically reserved for adults. 
Patients will work through a self-help book while also attending sessions with a therapist or healthcare professional.
The goal is to help the patient monitor what they are eating, make realistic meal plans, better understand their unique triggers, identify the underlying causes, and develop healthy coping strategies.
Joining self-help groups is supported during this time, as being around individuals with a shared experience can prove beneficial.
If guided help does not help patients recover from bulimia nervosa, the next step is cognitive behavioral therapy.
Cognitive Behavioral Therapy for Bulimia Nervosa
CBT invokes the patient suffering from bulimia nervosa to meet with a therapist to explore thoughts, feelings, and emotions that could be triggering the disordered eating behaviors.
The healthcare professional will assist the patient in adopting proper eating habits and offering guidance and tips on how to stick to that particular eating regimen.
Managing difficult situations and feelings is critical to avoid the patient facing relapse. Typically, cognitive behavioral therapy will last about 20 sessions over 20 weeks.
Medication for Bulimia Nervosa
Similar to anorexia nervosa, antidepressants may be administered to patients suffering from bulimia nervosa in combination with therapy.
The medication is intended to treat anxiety, depression, social phobia, and obsessive-compulsive disorder (OCD) if symptoms are present.
Ongoing Treatment
If guided help/family therapy and CBT do not succeed, a patient may be checked into a residential eating disorder facility.
There will be 24/7 staff to care for and assist patients, which often includes a rotation of therapists, medical technicians, and skilled nurses.
Patients will receive around-the-clock care, along with a healthy environment and consistent treatment options to help the individual recover from bulimia nervosa.
Get the Treatment Options You Need
If you or a loved one is suffering from an eating disorder, do not delay receiving help.
There are countless treatment options that have millions of success stories that can benefit you and help you get back to a healthy relationship with your body and food.
Disordered eating does not have to be an unchangeable way of life. If you live in California, click here to find an eating disorder treatment facility near you.