Every day is filled with choices. Some aren't very impactful, whereas others drastically change your day-to-day life. 
What you choose as your career and where you work is a major decision.
On average people spend about 13 years and 2 months of their life working at their job.
That is significant! So, it's pretty important that you enjoy your career and find satisfaction in your day-to-day work. That doesn't mean you have to love every moment, but you shouldn't dread heading to work each and every day.
What if you didn't have to worry about that?
Have you considered nursing as a freelancer? Where you can set your own hours and choose the jobs you want to work?
Of course, maybe you're concerned about the stability or steady income this career path would provide.
When you choose to work with NurseRegistry as a per diem nurse, you have all the benefits of a freelance nurse without the stress of securing placements.
We have a dedicated coordination team that is constantly making connections at local facilities, hospitals, and institutions and will consistently offer you opportunities.
Let's discuss 6 of the top reasons that nurses choose and love NurseRegistry.
1. You Get to Create Your Own Schedule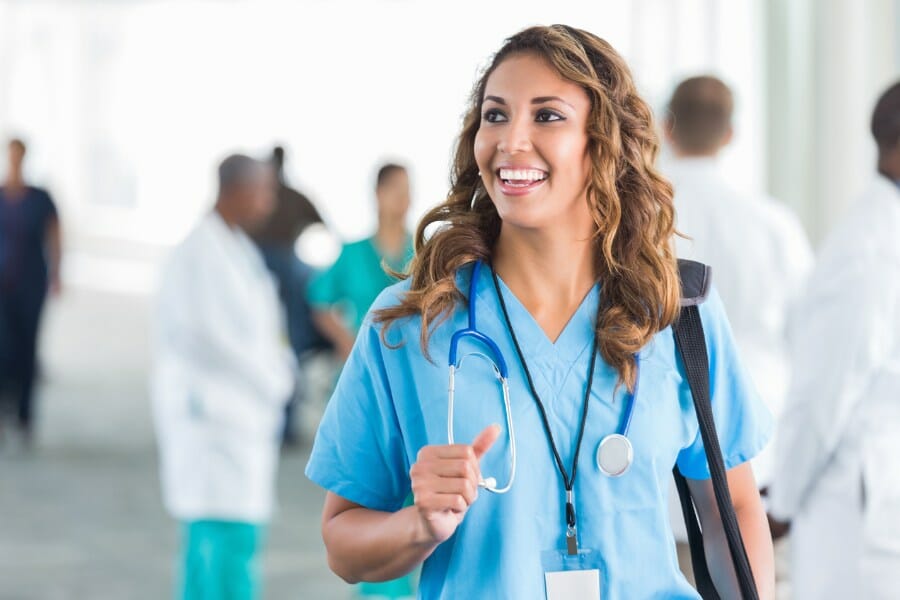 You know those mornings that you wake up, look at your phone, and wish nothing more than you could remove your alarms or hit snooze?
Even if you love your career, there are days (or let's be honest, weeks) at a time that you wish you could relax and focus on your mental health. Burnout is a real thing, especially in the nursing world.
As a per diem nurse with NurseRegistry, there is no set schedule or fixed hours that you have to work. We also implement a 2-hour minimum, to make sure that a job is always worth your time.
You are in complete control of your scheduling flexibility. 
Our coordinators will reach out with placement opportunities that match your preferred work and skillset, but you always have the option of whether or not you'd like to take the job.
That means if you want to work consistently for months at a time and rack up the income, you can do that! If you want to take a couple of weeks off the grid and recharge your mind, you can do that, too.
2. You Control Your Pay
As a per diem nurse with NurseRegistry, you have complete control over your rates.
Essentially, you are viewed as an independent contractor. That gives you complete power and leverage to set a rate that you think fits the experience, skills, and education that you bring to the table. 
Plus, if the client cancels at the last minute you still receive compensation.
Learn more about nursing as an independent contractor.
3. Pick Your Job Placements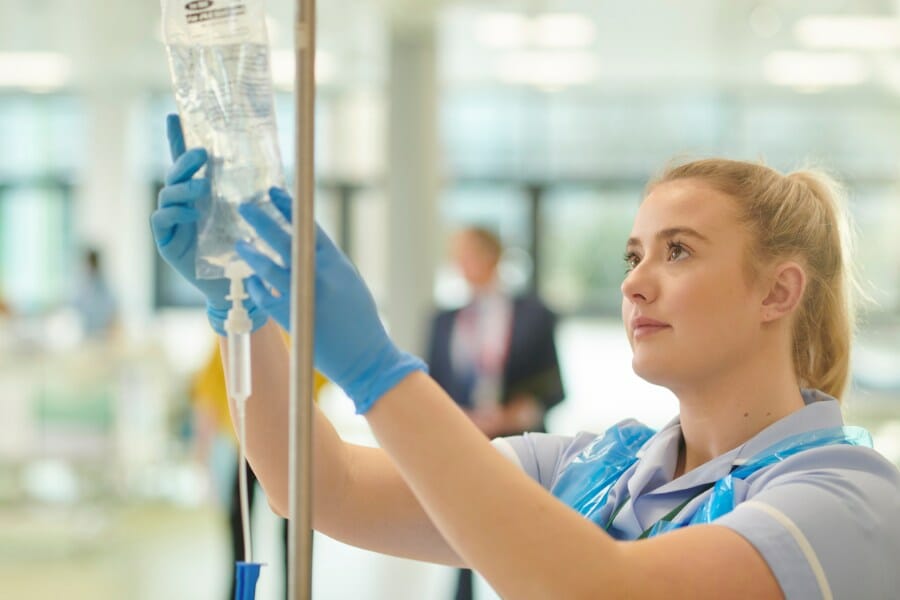 Having options in life is the best feeling. Applying that same mindset to your career is even better!
When you are presented with a placement opportunity, you never have to take it. However, you'll be surprised how well our coordinators take the time to understand your preferences and exclusively send preferable jobs your way.
Let's be honest, there are a lot of types of nursing jobs. When you start working with NurseRegistry, our coordination team provides you with paperwork to help us better understand your unique skill set, preferred nursing roles, and the types of work you enjoy the most.
That doesn't mean you'll never receive additional opportunities, depending on availability. But, you're never forced to take any job you wouldn't be excited to jump on.
4. A Wide Variety of Placements
For over a decade, NurseRegistry has been making connections and powerful impressions on countless facilities, institutions, and hospitals throughout California.
We also have an impressive list of VIP clients that enjoy private nursing services that continually recommend our nurse staffing agency to other VIP clients.
The variety we offer is a benefit to our per diem nurses because you never have to stress about your specific skillset or preferred workplace being unattainable or neglected.
We have clients that require just about any specialty, education, and skill set – and are willing to pay for exceptional nursing care.
Our clients include the following:
Skilled Nursing Facilities

ED Facilities

Drug and Alcohol Rehab Facilities

Schools

VIP Clients

Hospice Centers

Psychiatric Facilities

Hospitals 

Rehabilitation Centers

Surgery Centers
5. A Team That Supports You
You can find peace of mind knowing that a diligent coordination team has your back and is working to consistently grow our networking resources and find you placements.
Our nurse support and coordination team at NurseRegistry is always available to discuss opportunities, refine your preferences, and give you an outlook on current placements.
If you're not sure what the value of an exceptional support team is at the workplace, or if you've never personally felt you've been supported at your job, here are some information and stats for you.
Support from NurseRegistry's reliable and friendly team, scheduling flexibility, and choosing your own rates and value all go a long way in terms of job satisfaction.
There is a reason we have partnered with over 500+ happy and energetic nurses.
NurseRegistry is dedicated to supporting nurses—we're there for you every step of the way.
6. A Simple Process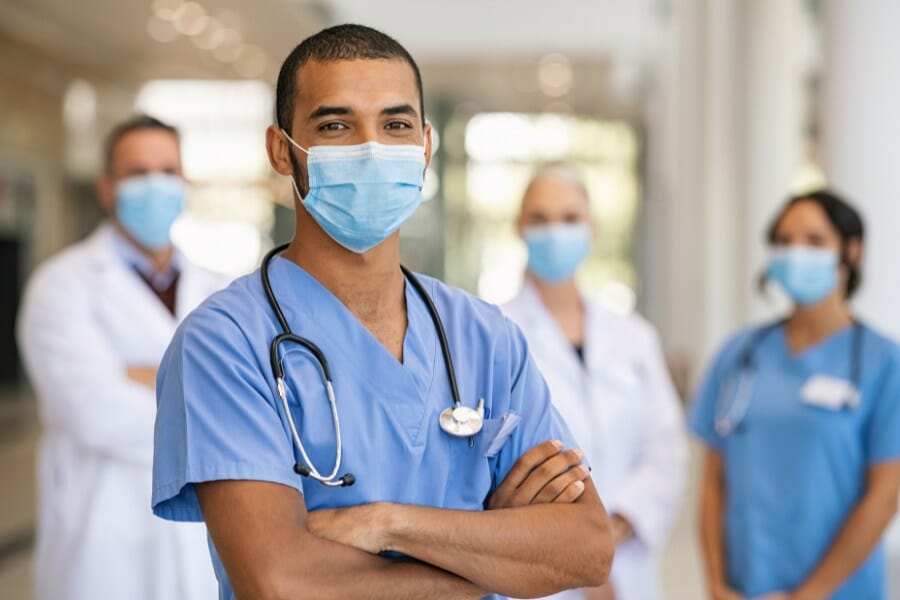 Now you have a better feel for the face-value benefits of working with NurseRegistry. But, what if the process is convoluted?
Have you ever heard a great idea, tried a new app, or worked on a platform that seemed like it was too good to be true…only to discover that the actual usability was terrible?
Thankfully, that is not the case at NurseRegistry.
We make the entire process as simple and seamless as possible to ensure you're focused on your placements and upcoming jobs, not on how to get them or what to expect.
Here is a quick breakdown of what our process is like:
Get Alerts 
You'll receive SMS texts when you match with a shift or a patient visit near you. You always get to know the client's case before accepting a job.
Accept and Go
Is the job or patient right up your skill alley? Perfect! Accept the shifts with patient visits you want. Does the placement not fit your preferred criteria? No worries, you never have to accept.
Get Paid 
Get paid the next week with direct deposit or a mailed check. It's that simple!
7. Award Winning
When you work with NurseRegistry, you are partnering with an award-winning company. For 4 consecutive years in a row, NurseRegistry has won ClearyRated's Best of Staffing® in Talent Satisfaction.
This means a lot to us, and should be a positive indicator for you, because this award is based entirely on the happiness and satisfaction of our nurses.
It is an award that is given via surveys, so the winners have a direct correlation with talent satisfaction and excellence.
We know that happy and supported nurses are the best nurses, so we strive to do everything in our power to help you achieve your goals and the ultimate workplace satisfaction.
Discover What Our Nurses Have to Say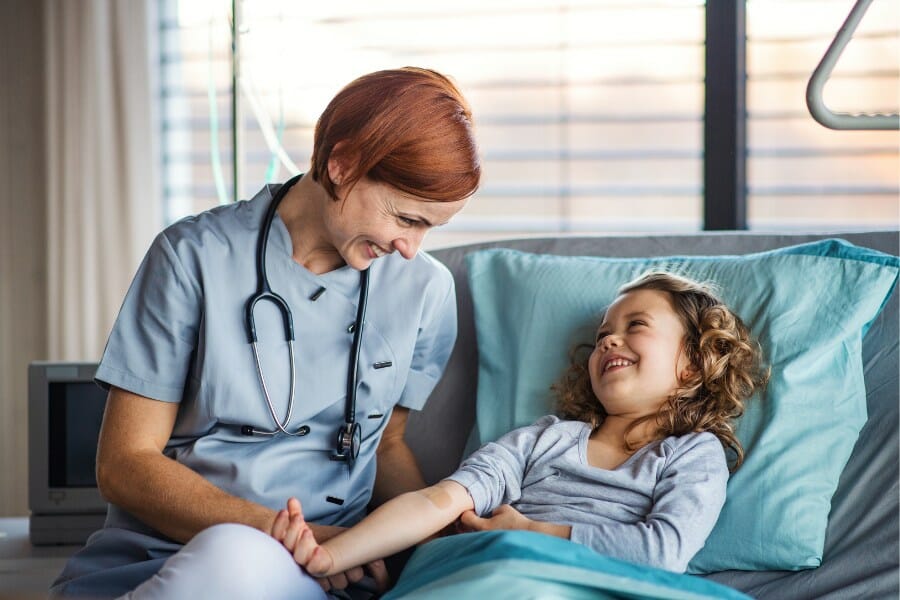 Speaking of nurse satisfaction, take a look at some testimonials we've received from some of our 500+ per diem nurses.
"I love working with NurseRegistry. They are the best, reliable, professional team you can ever count on. Someone is always there for you 24/7 to answer any of your questions/concerns. I respect they're compassionate about patient care. They are very well organized & managed. I love NurseRegistry!"
-Freshta, LVN
"I recommend NurseRegistry to every, single, nurse, I work with, always! The staff is kind, accommodating, and professional! Great way to make extra side money."
– Dolores, LVN
"NurseRegistry is very responsible company who cares about the clients and the nurses. They value each nurse and make sure we are heard! They have amazing talent to find the right assignments making clients and nurses happy! I love working with NurseRegistry!"
-Svetlana, NP
"NurseRegistry has been the best at communicating and listening. All staff is extremely friendly and accommodating. One the best companies I have ever worked with!NurseRegistry has been the best at communicating and listening. All staff is extremely friendly and accommodating. One the best companies I have ever worked with!"
-Claudette, LVN
Get Started at NurseRegistry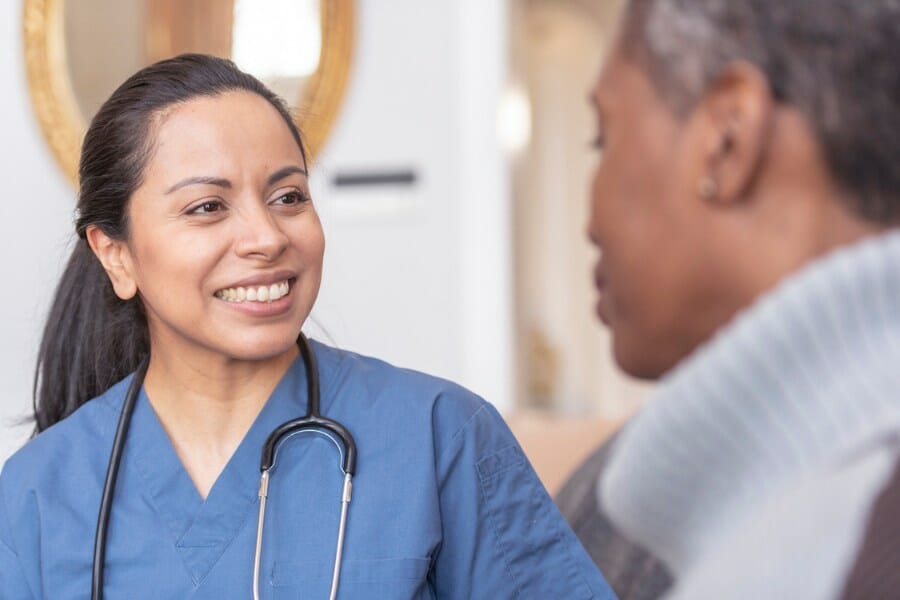 Let's recap for a second. As a per diem nurse with NurseRegistry, you benefit from:
Scheduling flexibility

Being able to choose your own rates

A dedicated, award-winning nurse coordination team

Elevated work-life balance

Compensation for last-minute cancellations 

24/7 support
If that sounds good to you – you'll be a great fit at NurseRegistry! Are you wondering how to get started?
Just like our job accepting process, we keep our application process just as simple and streamlined.
The three steps include:
1. Apply Online: You will complete a quick profile of your skills, education, and preferences
2. Upload Documents: Submit your BLS card and all medical documentation
3. Authorize a Background Check: The background checks typically clear within 7 business days.
That's it!
To get started on your application and to become a happy and fulfilled per diem nurse at NurseRegistry, click below.