Recovery from brain surgery is a continual process. Many challenges may arise in the months following surgery, which is why it is so important to prepare properly for the recovery journey.
Brain surgery may be necessary due to birth defects, disease, injury, growths/tumors and/or other medical problems. It can be dangerous simply because the human brain is filled with a wide variety of complex structures and billions of different neural connections.
Let's discuss what exactly brain surgery is and examine the recovery process after surgery to remove avbrain growth.
Recovery is highly dependent on the specific location of the tumor or growth. Each area of the brain maps to a specific skill, ability, or thought process. And as with most other recoveries, the course of the care plan can change during the transition from hospital to home.
What is Brain Surgery
Brain surgery, also known as neurosurgery, is a medical procedure that involves the surgical treatment of brain conditions.
As you already know, the brain is a very delicate and complex organ. Any significant damage, or honestly, even minor damage, can carry severe consequences.
Why is brain surgery conducted?
Brain surgery is usually performed to treat the following:
Tumors
Blood clots
other brain injuries that cannot be treated with medication or non-invasive treatments.
What are Common Types of Brain Surgery?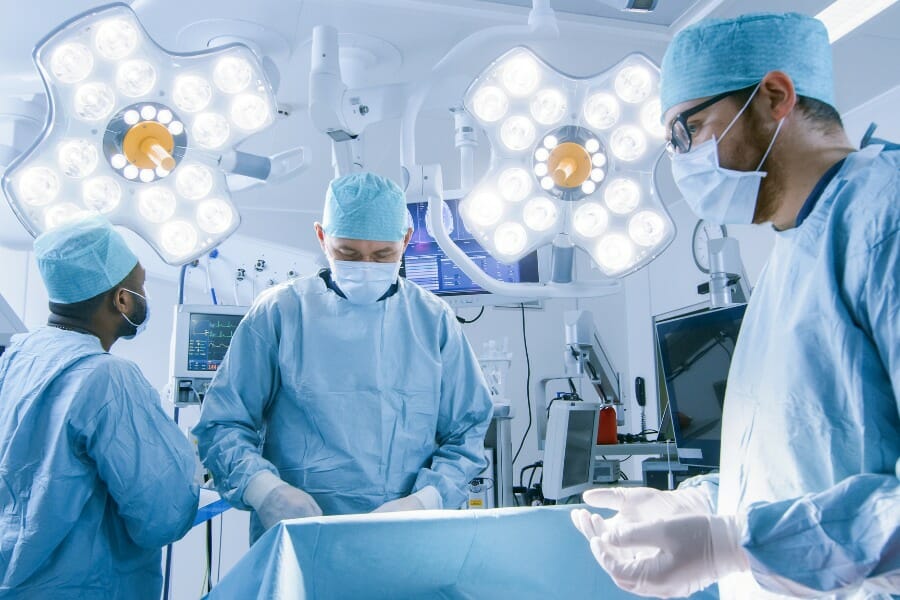 There are various types of brain surgery, and the type of surgery performed depends on the condition that is being treated.
Some of the more common types of brain surgery include:
Craniotomy: This is a type of surgery where a piece of the skull is removed to access the brain. The piece of the skull is then replaced after the surgery.
Endoscopic surgery: This is a minimally invasive surgery where a small incision is made in the skull, and a small camera is inserted to view the brain.
Stereotactic radiosurgery: This is a non-invasive procedure that uses radiation to treat brain tumors and other conditions.
The risks associated with brain surgery include bleeding, infection, and damage to the brain tissue. However, the benefits of brain surgery can be life-saving and life-changing for patients with serious brain conditions.
After brain surgery, patients typically require a period of recovery and rehabilitation. The length of recovery depends on the type of surgery and the severity of the condition being treated. Patients may experience headaches, dizziness, and nausea in the days following surgery, but these symptoms usually improve with time.
Overall, brain surgery is a complex and highly specialized medical procedure that requires careful consideration and planning. You cannot just simply rush into a brain tumor surgery.
Patients should discuss the risks and benefits of this surgical procedure with their doctor to determine if it is the best course of treatment for their condition.
What Kind of Doctor Performs Brain Surgery?
When it comes to brain surgery, a neurosurgeon is the type of doctor who performs the procedure.
Neurosurgeons are medical doctors who specialize in diagnosing and treating conditions that affect the nervous system, including the brain, spinal cord, and nerves.
To get to the point of being a neurosurgeon, individuals must undergo extensive education and training to become an expert in their field. It is a very, very critical surgical procedure with significant recovery time, so the medical care is always conducted by a seasoned professional.
Neurosurgeons have a team of highly trained medical professionals who support them during surgery, including anesthesiologists who provide anesthesia so that the patient doesn't feel pain.
They work closely with other experts, such as oncologists, radiation oncologists, physical therapists, and vascular surgeons, to provide the best possible care for their patients.
Looking at the Recovery Process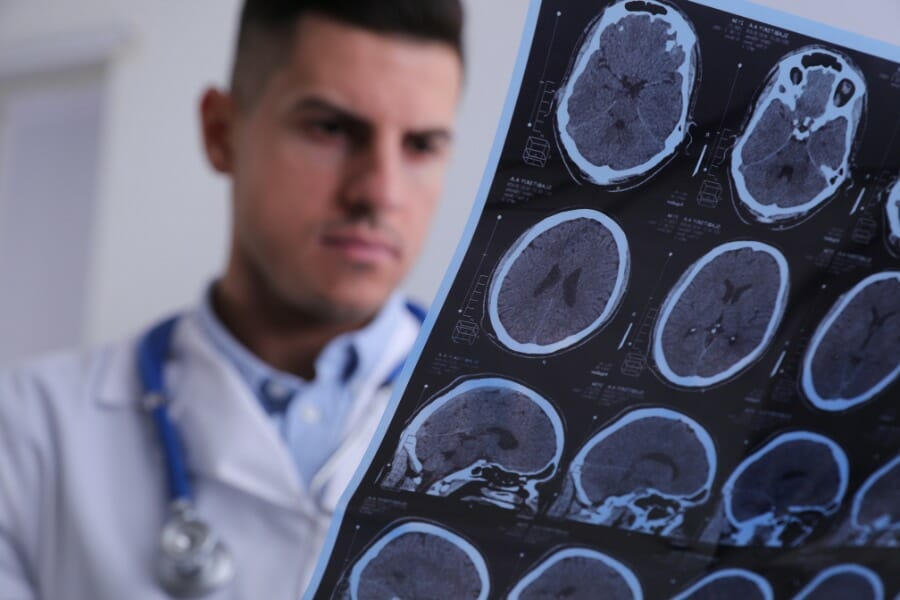 Now, let's discuss the recovery process for brain surgery and what you can expect.
Recovering from brain surgery involves several stages, including hospital stay, observation, and rehabilitation. The recovery period varies depending on the type of surgery and the patient's overall health.
During a Hospital Stay
Medical teams will map the exact location of the growth in the patient's brain using imaging scans. This process can be done months in advance and is used by the medical team to create a surgical plan.
Doctors will discuss the potential side effects with the patient and their family. However, it is tough to accurately determine the extent to which each symptom will affect the patient.
The surgeon's job is to remove as much of the growth as possible without damaging essential brain functions. The outcome of surgery is dependent on the size and location of the growth, the surgeon's experience and skill, and the patient's health.
The majority of patients who have brain surgery still have all of the same personal qualities, knowledge, and memories.
After Surgery
Following the surgery, patients are transferred to the intensive care unit where they are monitored closely for several hours.
Vital signs such as blood pressure, heart rate, and breathing are closely monitored. The patient may also receive medication to control pain and swelling
There, brain functions and vital signs are carefully monitored by nurses and physicians. Walking and talking after brain surgery are good signs that basic brain functions have not been compromised.
A patient may experience difficulties with memory, movement, or speech. Yet, this does not mean that they will have a permanent disability. Swelling or bruising can occur in the brain following surgery, and it generally improves in the weeks after. Patients are transferred to a regular hospital room roughly 24 hours later if no complications arise.
An assessment is typically administered by a physical and occupational therapist. A speech assessment may also be performed if the language center of the brain was affected during the surgery. This information will help determine if the patient will need any additional services, therapy, or assistance before or after they go home.
If the surgery was extensive, the patient may need to stay in the hospital for several days or even weeks. During this time, the patient is observed closely for any signs of complications such as infection or bleeding.
At Home
Sometimes the most difficult part of recovery occurs after patients leave the hospital. Some patients may experience mild side effects, such as muscle weakness or memory problems, while others may experience more severe symptoms.
Either way, any side effects can be unnerving for patients and their family members.
Follow-up appointments with the surgeon and other healthcare providers are essential to monitor the patient's progress and ensure that they are healing properly.
The patient may also need physical therapy or speech therapy to help them regain their strength and function.
Physical and cognitive effects can last weeks or months after the surgery. This can be frustrating and may feel limiting for the patient. Patients should talk to their doctors about their recovery goals; it's important to recognize that small improvements are important, and there is no need for over-exertion.
Patients should have a solid care team in place, which includes family members and friends who can provide emotional support.
Occupational and physical therapy can be helpful—and may be required—for some patients. OTs and PTs can offer solutions on how to help them cope with side effects they're experiencing during the recovery process.
The majority of patients who undergo brain surgery will experience a full recovery. Research is being done to discover which techniques best preserve the functions of the brain. This means safer operations and better outcomes for people who need brain surgery.
How to Care for Yourself at Home After Brain Surgery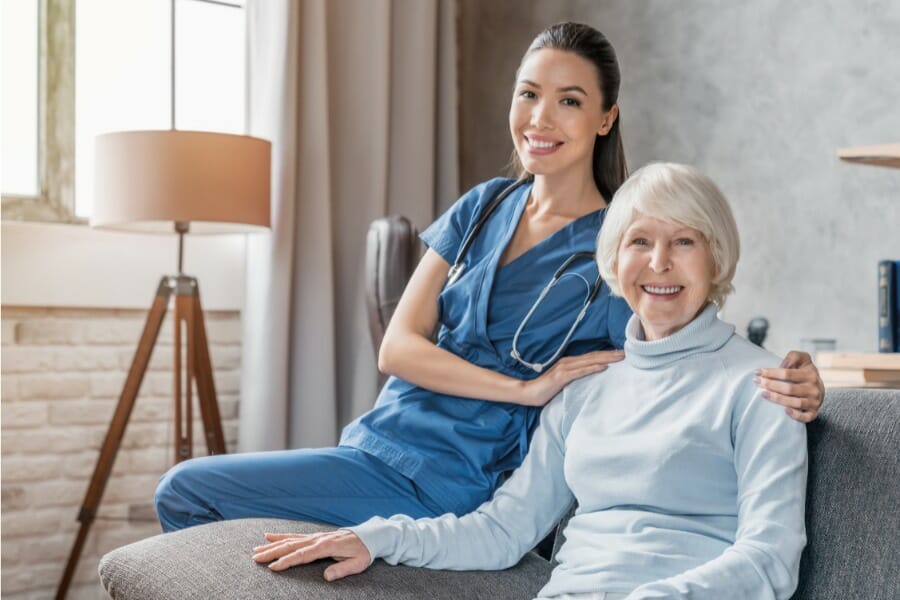 There is a good chance you'll want to get back to your daily habits post-surgery. However, recovering from brain surgery can be a tedious and challenging process.
For a smooth recovery, it is important that you put a priority on your well-being. Let's look at a few tips on how to take care of yourself at home after having brain surgery.
Rest and Relaxation
Rest is key. One of the absolute best things you can do after brain surgery is get plenty of rest.
Your body went through a major surgery and needs time to heal. Avoid any strenuous activities such as bending, twisting, and heavy lifting.
Sleep is also very important at this stage.
Medications
Your doctor will likely prescribe pain medication to help manage any discomfort you may experience after surgery. It is important to take these medications as directed, and to let your doctor know if you experience any side effects or if the medication is not providing adequate pain relief.
Wound Care
It is important to keep the wound site clean and dry to prevent infection.
Your doctor will provide specific instructions on how to care for the wound, including how often to change the dressing and what type of products to use. It is important to follow these instructions carefully to promote proper healing.
Nutrition
Eating a healthy diet can help promote healing after brain surgery. It is important to eat a variety of nutrient-dense foods, including fruits, vegetables, lean protein, and whole grains.
Your doctor may also recommend taking a multivitamin or other supplements to ensure you are getting all the nutrients you need.
 Get a Private Nurse
Sometimes there is nothing better you can do than simply hire an in-home nurse. Your recovery process can be a whirlwind of new information, tips, best practices, and treatment methods.
To make the entire recovery process more digestible, hiring a private nurse can certainly add some peace of mind for both you and your loved ones.
Get the Best Brain Surgery Recovery Care at Home
NurseRegistry has highly qualified and skilled nurses that can provide around-the-clock care after surgery.
Their goal is to ensure a safe, comfortable recovery, reduce the risk of post-operative infection, provide symptom relief and comfort, and improve quality of life for the patient—all in the comfort of the patient's own home.
Call us at 650-462-1001 to hire a nurse today for care following surgery or click below.

Resources
The National Brain Tumor Society has supportive resources for patients in recovery.
American Brain Tumor Association provides extensive information and resources.
Additional resources and information can be found on the Brain Tumor Network site.