Grieving is a natural process, and everyone reacts differently to loss. The grieving process can be irregular and unpredictable. Handling grief after losing a patient can be difficult, especially if you're unaware you are grieving.
People who are associated with the medical field often experience professional burnout. A nursing career can be incredibly rewarding, but there are certainly a variety of stressors.
It is possible that this burnout may lead to post-traumatic stress disorder or depression. However, you don't have to feel alone in facing your grief. In order to cope with grief, there are several things you can do. Knowing how to handle grief after losing a patient can help you cope with loss in a healthy way.
Definition of Grief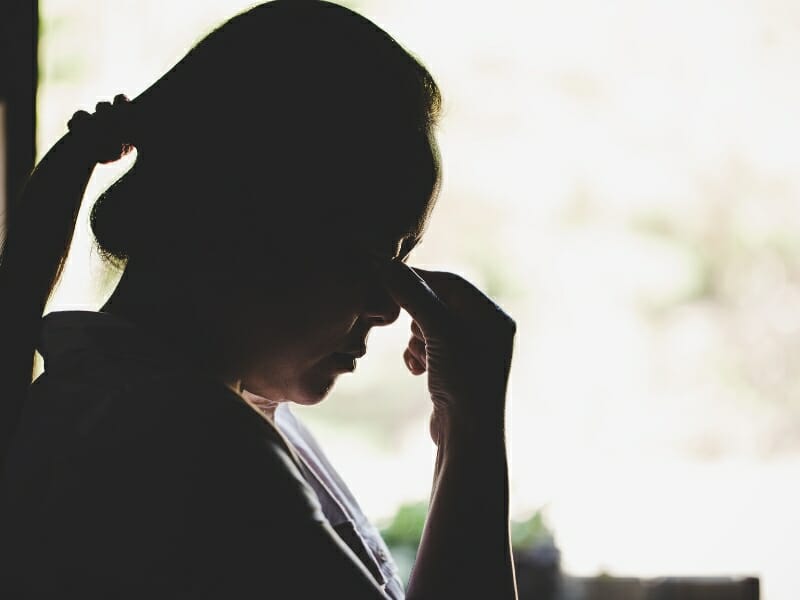 Grief is a natural emotional response programmed by our body to happen when we have suffered a loss or trauma. It's an unconscious process and has been deeply evolved over centuries to keep us safe from threats.
There is no specific time for grieving, as it varies from person to person. You may have feelings of grief for a few days, weeks, months, or even years after losing a loved one.
For medical professionals, the death of a patient can be challenging, and you may even find it harder to deal with your emotions because you are expected to maintain professionalism. Grief can cause you to feel guilty about the death of a patient and may make you question your judgment and skills.
Grief will affect everyone differently depending on their relationship with the deceased and their experiences during the death event. 
Common Signs of Grieving
The symptoms manifesting in the loss of patients may signal different levels of grief severity. These symptoms can range from mild to severe and persist for varying amounts. 
1. Feeling numb
You may feel like you've lost your ability to feel anything. This can be particularly true if you were close with the patient and had been with them for a long time. You may find yourself resting in a state of numbness, not wanting to feel anything because it's too painful. This is normal and temporary.
2. Feeling guilty
You might feel guilty if you think that the patient's death was your fault or if you didn't do enough to save them. But remember that it's not possible to predict when a patient will fall ill, and there's no way for doctors and nurses to save everyone.
You can't be expected to prevent everyone from dying, especially when working with limited resources.
3. Avoiding memories
You might want to block out any memories of the patient you weren't fond of or avoid anything associated with them. You might find yourself avoiding where your patient was being cared for and even evading other people who were also treating them at that time.
Avoiding these memories will only cause you to feel more grief in the future.
4. Loss of appetite
If you are losing your appetite, it is important not to let this go unchecked. This is a common sign that you are grieving and can lead to further health problems if left untreated.
Talking with a professional about handling these issues is important to healthily work through them without putting yourself or others at risk.
5. Feeling lost
When you lose a patient, it can be hard to know what to do next. It's normal to feel like your life has been upended. You might wonder how you can ever go back to normal or if you want to. You might feel like the only thing that will make sense is just going home and hiding under the covers.
You're not alone in feeling like this—it's totally normal! But if these feelings aren't going away by themselves, it's time to reach out for help.
6. Depression
If you're struggling with grief after losing a patient, you may experience some symptoms of depression. These can include feelings of sadness and worthlessness, changes in your eating habits or sleep patterns, or even thoughts of suicide.
If you're dealing with these symptoms, you must talk with someone close to you or a professional therapist about your feelings.
How to Cope with Grief
If you've ever lost a patient, you know how difficult it can be. Coping with grief after losing a patient is something most doctors and nurses are not prepared for, especially if they've never experienced it before. However, there are things that you can do to help yourself cope with the loss of a patient.
1. Give yourself time to grieve:
It's normal to need some time to work through the grieving process. You should talk with someone about your feelings, work through them with a professional, or join a support group for survivors of patient losses. This will help you to manage your grief better so that you can start moving on with your life more quickly.
2. Take care of yourself:
Taking care of yourself is crucial if you're feeling overwhelmed by your grief. This means that it's important to have a support system and get professional help if you need it. It's also a good idea to make time for yourself each day to spend time with family and friends.
3. Learn from the loss:
This is very important in dealing with the loss of a patient and can help you to come to terms with the death faster.
You've probably been focusing on how you can help your patient, but now that they've passed away, it's important to take some time to reflect on what you learned from the experience. Do you think this experience will impact how you care for others in the future? Did you do anything well? Are there any improvements you could make next time?
In this way, you can use the experience to grow and improve your skills instead of letting it lead to self-blame or unnecessary guilt.
4. Reach out for support: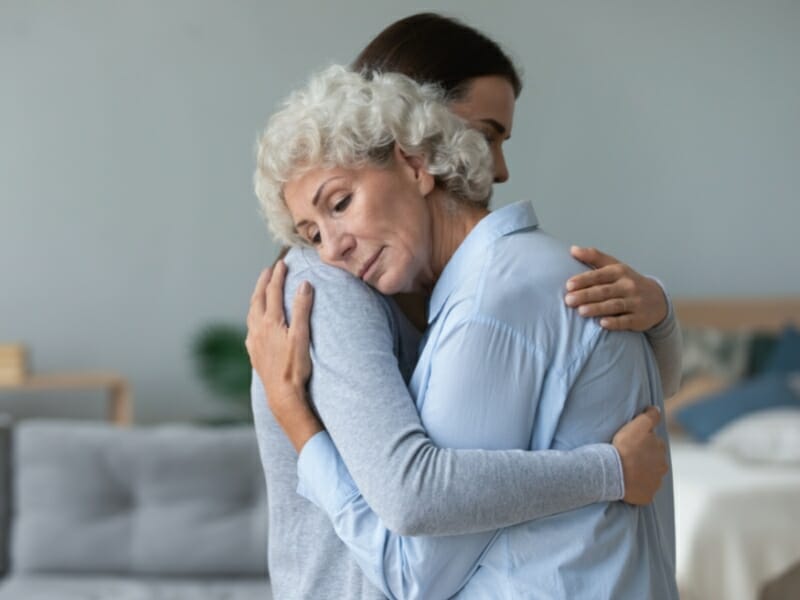 This is the most crucial step in how to handle grief after losing a patient. You need to find someone who will listen, and you need them to be non-judgmental. Friends, family, and other professionals can help you accept that your patient has passed away.
The best thing you can do is to talk about it with someone who understands what you are going through. They might not have lost their own patient recently, but they may have had an experience in their life where they lost someone close. They can relate to what you're going through, which will help you feel less alone during this difficult time.
5. Engage in healthy activities:
As you work through your grief, you must engage in healthy activities to help you process your feelings. This cannot be easy at first, but it will become easier over time. It's important to take care of yourself and not push yourself too hard in the beginning, especially if you are feeling the effects of depression.
You can do physical activities, like going for a walk or spending time with friends and family. Engaging in intellectual or emotional activities like reading, writing, or learning something new is also important.
6. Know that you are not alone:
Many people are going through the same emotional experience. Staying professional in front of others while going through this situation is a matter of pride and self-respect. Sometimes, having time alone to express your true feelings and emotions may be necessary.
Keep in mind that not everyone deals with the loss of a patient in the same way. There is a range of emotions that accompany grief.
There is no one-principled way to handle grief after losing a patient, but some people work through it more quickly than others. Your response to loss can make a difference.
The sooner you permit yourself to grieve and have periods of sadness, the quicker the process will be.
Takeaway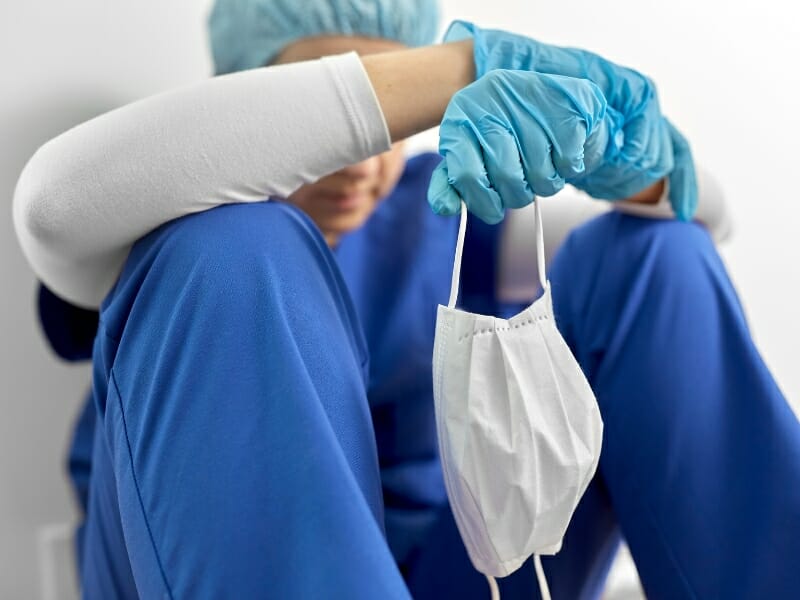 Losing a patient is one of the most difficult things a doctor or nurse will ever have to go through in their careers. It is incredibly taxing on your mental health. If you have experienced this intense grief, giving yourself time to grieve and work through those feelings is important.
If you're having trouble coping with the loss of a patient, or if you want to talk about how you are feeling, reach out for help. The stages of grief can be overwhelming, but thankfully there are grief counselors that can help.
If you feel you need grief counseling, click here to meet with mental health professionals that can assist you.
Additionally, here are some support links for immediate responses: