Across the US, there has been an increasing demand for nursing professionals over time. If you are looking to become a nurse or to advance your degree in nursing, choosing which nursing program to enroll in can be a huge decision.
States such as California offer many opportunities for individuals to pursue a career in nursing. While California has many wonderful nursing programs, each nursing school can be very different. Some schools are online, while others are strictly on-campus. Besides that, it is important to consider tuition, acceptance rates, location, and other qualities.
(Please note that California is not a Nursing Licensure Compact state, which means that you must have a valid California nursing license to practice in the state. Licenses from other states in the US are not transferrable.)
Here are some of the top nursing programs, listed in no particular order.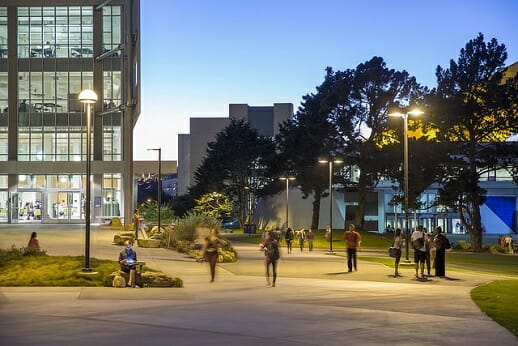 Acceptance Rate: 65%
NCLEX Passing Rate: 89%
The School of Nursing and Health Professions offers an outstanding nursing program to individuals pursuing a master's or doctorate in nursing. This school is dedicated to their core principle of "cura personalis" or "caring for the whole person." They are committed to teaching future nurses how to be pragmatic problem solvers and transformational leaders. They also want their students to be prepared for the many challenges that are present in a constantly evolving health care system.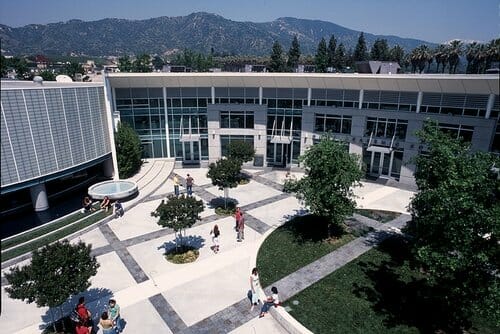 Acceptance Rate: 69%
NCLEX Passing Rate: 83%
APU's school of nursing is ranked as one of the highest in the country. This is due to their innovative programs, expert nursing faculty, and opportunity for community health internships and study abroad nursing programs. They offer their services to first-time freshman students and seasoned nurses who wish to advance their careers with a bachelor, master, or doctoral degree. Students can also decide to participate in a nursing degree program online or on-campus. Their School of Nursing houses a nursing library, research lab, and skills lab, where nurses will be able to hone in on their skills using manikins. Best, they are known for offering longer and more focused clinical rotations than many other nursing schools.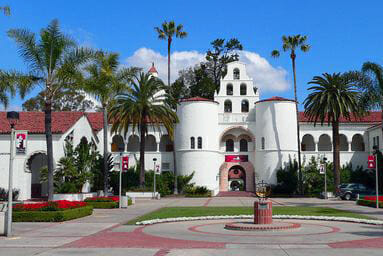 Acceptance Rate: 6%
NCLEX Passing Rate: 97%
SDSU's School of Nursing is one of the few nursing programs that's open to incoming college freshmen. This is a highly accredited school and the BSN nursing program was ranked in the top twenty-five schools in the United States. The nursing students can train and sharpen their skills in state-of-the-art facilities. Once students have finished the fundamentals of bedside nursing, they get to experience hands-on learning opportunities at clinics and hospitals throughout the area. This school also offers nursing students to travel abroad to many different countries.
Acceptance Rate: 2%
NCLEX Passing Rate: 97%
UCLA has earned an international and national reputation for research, clinical practice, and teaching. Students prepare for the many challenges and changes that occur in the healthcare field. Undergraduates have the opportunity to join a summer research program that allows them to be mentored in their specific field of interest. Students are also able to participate in clinical rotations at the medical center located at UCLA once they have finished their simulations of clinical skills. Overall, UCLA's School of Nursing has been consistently ranked among the top 20 nursing schools in the US, according to U.S. News and World Report.
Acceptance Rate: 15%
NCLEX Passing Rate: 99%
This school should be one of the programs you consider for your nursing degree. CSU Long Beach focuses highly on its students, internationalism, transculturalism, and diversity. Students can pursue a bachelor's or master's degree that prepares them for collaborative or leadership roles in the healthcare field. Students have the opportunity to work with clinics in the area and participate in clinical rotations at the Long Beach Medical Center and other local medical facilities. The school of nursing is also nationally and internationally ranked for excellence in nursing education and faculty quality.
Other nursing programs to consider
West Coast University – School of Nursing (North Hollywood)
University of California, Irvine – Sue & Bill Gross School of Nursing (Irvine)
California State University, San Marcos – School of Nursing (San Marcos)
National University, San Diego – School of Health and Human Services (San Diego)
Samuel Merritt University, Oakland – School of Nursing (Oakland)
California State University, Bakersfield – School of Nursing (Bakersfield)
California State University, Fullerton – School of Nursing (Fullerton)
California State University, Los Angeles – Patricia A. Chin School of Nursing (LA)
California State University, Sacramento – School of Nursing (Sacramento)
California State University, Stanislaus – School of Nursing (Stanislaus)
Unitek College (with locations in Bakersfield, Concord, Fremont, Hayward, Sacramento, San Jose, South San Francisco)
Conclusion
Choosing the best nursing school can be a challenge. Weigh all the pros and cons to determine which nursing school is the best for you.
NurseRegistry is a staffing agency that provides per diem, short-term, long-term, and direct hire shifts for LVNs and RNs in the state of California. If you are interested in working with us, view our job openings, and apply online at NurseRegistry.com/applicants. If you have any immediate questions, contact a member of our team at 650-462-1001.
For a full list of available nursing programs for individuals interested in obtaining their LVN license, please visit NursingLicensure.org.
For a full list of available nursing programs for individuals interested in obtaining their RN license, please visit RN.CA.gov/education/Rnprograms.shtml.