Are you or your patients interested in learning more about cancer treatment options?
Stanford Cancer Institute offers leading edge research and compassionate care with over 250 clinical trials conducted by world-class physicians across a wide range of cancer treatment areas.
Read the story of Paula, Stanford Cancer Clinical Trial Participant and breast cancer survivor, along with other inspirational stories from participants of Stanford's Cancer Clinical Trials.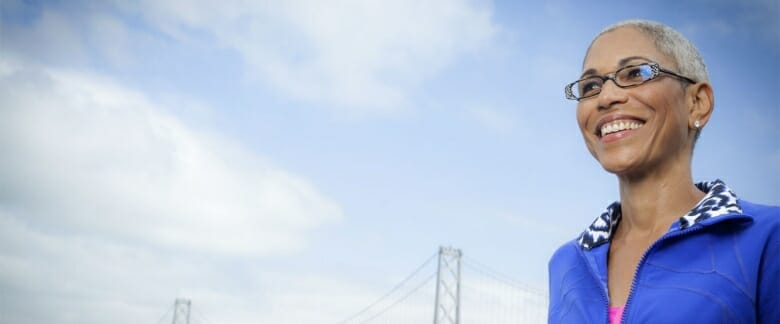 I had a complete response to the trial and today I am cancer free." – Paula
If you're interested in learning more about Stanford's Cancer Trials, visit them online, or call (650) 498-7061. (Note: This service only provides general information on how to find trials. They do not provide doctor's advice or a second opinion.)
You can also sign up to receive email alerts when new trials open to patients by visiting Stanford.edu/cancer/trials/alerts.html.