National Physical Therapy Month is celebrated every October to recognize the efforts and impact of physical therapists (PT) and PT assistants in restoring, maintaining, or improving mobility for patients.
Physical therapists are licensed medical professionals who can diagnose physical abnormalities and create a plan of action to restore, maintain, or improve physical function. Like other medical professionals, physical therapists can specialize in a wide variety of areas and, therefore, can treat a variety of medical conditions.
This list is composed of conditions that may benefit from physical therapy, along with the treatment program that may be most beneficial. Your physical therapist will recommend the most appropriate treatment for you.
Hand therapy conditions, such as carpal tunnel syndrome
Orthopedic physical therapy may include joint mobilizations, manual therapy, strength and/or mobility training
Neurological treatment aims to increase limb responsiveness, treat paralysis, and reverse increase the muscle's strength by reducing muscle atrophy
Pediatric physical therapy helps infants, children, and adolescents by diagnosing, treating, and managing conditions
Cardiovascular and pulmonary rehabilitation can increase physical endurance and stamina for people with some cardiopulmonary conditions
Sports-related injuries
Pelvic floor rehabilitation treats urinary or fecal incontinence and pelvic pain that is the result of surgery, injuries, or medical conditions
Wound care therapy helps ensure that a wound is healing properly. A treatment program may include manual therapies, electric stimulation, compression therapy, and wound care to make sure the wound is receiving adequate oxygen.
Other therapies include vestibular therapy, which treats balance problems that result from inner ear conditions, and geriatric physical therapy, which aims to restore mobility and reduce pain in older patients. This can be due to arthritis, Alzheimer's disease, hip replacement, or other conditions.
Who Typically Needs Physical Therapy?

Physical therapy is a form of rehabilitation that can benefit a wide range of individuals, from those with chronic conditions to those recovering from injuries or surgeries.
It can also help individuals with neurological conditions, such as Parkinson's disease, multiple sclerosis, and those with muscular dystrophy.
Physical therapy is an effective way to manage pain and improve mobility. It can help individuals with conditions such as low back pain, arthritis, and carpal tunnel syndrome.
Physical therapy can also help individuals who have suffered from sports-related injuries, sprains, fractures, spinal cord injuries, and other musculoskeletal injuries.
Individuals who have disabilities or developmental delays can also benefit from physical therapy. Physical therapy can help improve physical function, reduce pain, and prevent further injury. It can also help individuals with coordination, balance, and range of motion.
Physical therapy can help individuals recover from surgery or injuries, and it can also help prevent the need for surgery altogether. Physical therapists can provide joint mobilization, massage, exercises, stretches, and other treatments to help individuals recover from injuries and surgeries.
Physical therapy can also help individuals with chronic conditions manage their symptoms and improve their quality of life. It can help reduce inflammation, manage pain, and improve overall physical function.
Physical therapy treatments may also include:
Phonophoresis uses ultrasound to deliver medications such as topical steroids, which reduce inflammation
Heat, moist heat, and cold therapy
Light therapy
Benefits of Physical Therapy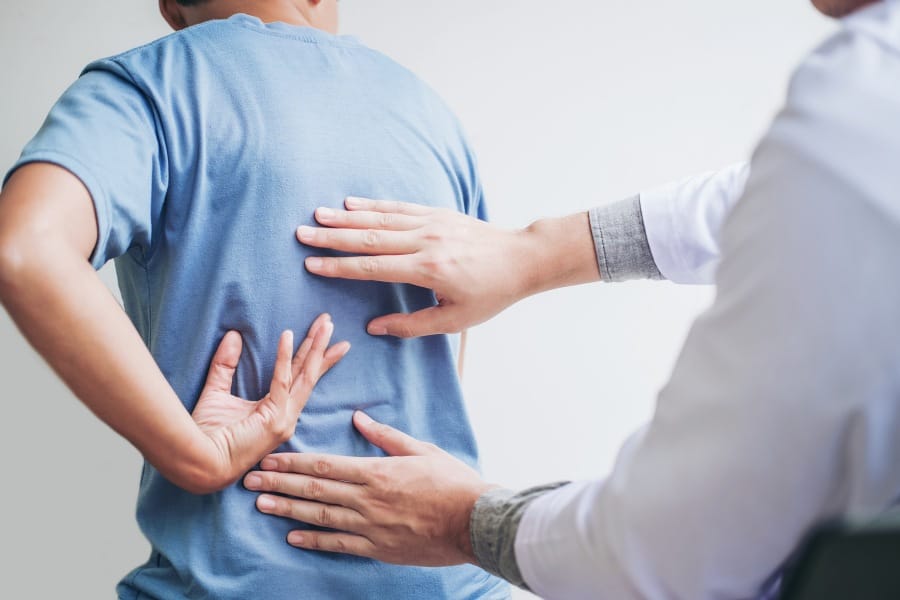 The benefits of physical therapy vary from patient to patient, depending on medical history and the condition being treated, but they can include pain management, improved mobility, recovery from injury/trauma or stroke/paralysis, and fall prevention.
Some programs may help a patient avoid surgery altogether.
One of the primary benefits of physical therapy is improved mobility. Physical therapy sessions often involve exercises and stretches designed to help individuals increase their range of motion and improve their overall mobility. This can be particularly helpful for individuals who have experienced an injury or illness that has left them with limited mobility.
In addition to improving mobility, physical therapy can also help individuals manage pain. Physical therapists use a variety of techniques to help reduce pain, including massage, heat therapy, and exercise. By reducing pain, physical therapy can help individuals feel more comfortable and improve their quality of life.
Another benefit of physical therapy is fall prevention. Physical therapists can work with individuals to help them improve their balance and coordination, which can reduce the risk of falls. This is particularly important for older adults, who are at a higher risk of falling and experiencing serious injuries as a result.
Physical Therapy in Different Settings
Physical therapy can be provided in various settings, depending on the patient's needs and condition. Here are some of the different settings where physical therapy can be provided:
Hospitals
Physical therapists (PTs) and physical therapist assistants (PTAs) are critical members of the healthcare teams in hospital settings. From acute care to rehabilitation, physical therapists and physical therapist assistants are part of the collaborative care team in various hospital settings. Physical therapists are increasingly part of emergency departments.
Nursing Homes
Physical therapy is also commonly provided in nursing homes. Physical therapists can help residents improve their mobility, balance, and strength, as well as manage pain and prevent falls. They can also provide education to nursing home staff on how to assist residents with mobility and transfers safely.
Schools
Physical therapy is also provided in schools for children with disabilities or injuries that affect their ability to participate in school activities. Physical therapists can help children improve their gross motor skills, balance, and coordination, as well as provide education to school staff on how to assist children with physical disabilities.
In addition to these settings, physical therapy can also be provided in outpatient clinics, home health care, and sports medicine clinics. The setting where physical therapy is provided will depend on the patient's needs and condition.
Physical Therapy vs Medication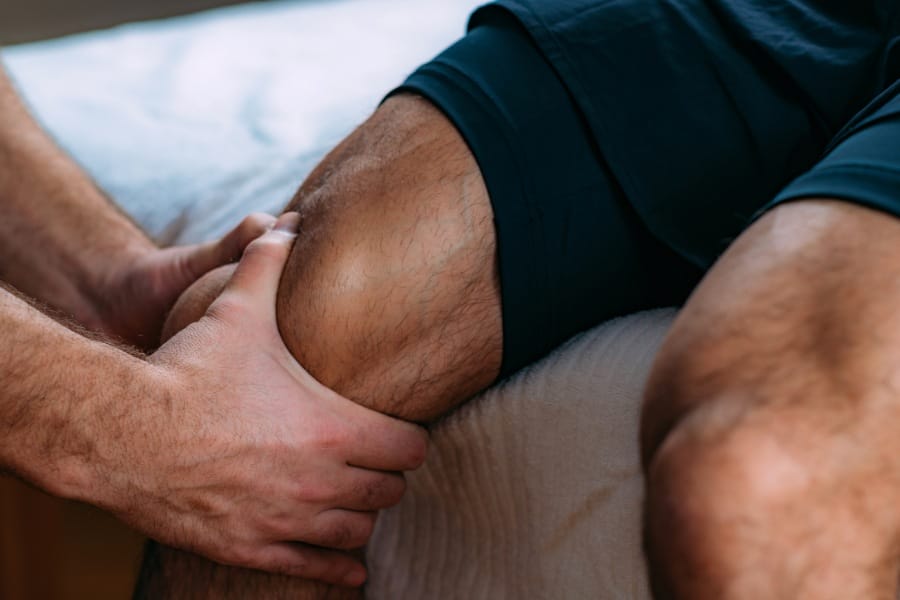 When it comes to treating pain, there are two main options: physical therapy and medication. While both can be effective, they have different benefits and drawbacks.
Physical therapy involves exercises and other techniques designed to improve mobility, reduce pain, and promote healing. It is often used to treat musculoskeletal problems, such as back pain, arthritis, and injuries. Physical therapy can be tailored to the individual and can be done in a variety of settings, including in-home and outpatient clinics.
On the other hand, medication is often used to manage pain and inflammation. This can include over-the-counter drugs, such as ibuprofen and acetaminophen, as well as prescription opioids. While medication can be effective in reducing pain, it can also have side effects and risks, such as addiction and overdose.
When deciding between physical therapy and medication, it is important to consider the specific condition being treated and the individual's needs and preferences. In some cases, a combination of both may be the best approach.
It is worth noting that physical therapy can be a safer alternative to prescription opioids for managing pain. In fact, the Centers for Disease Control and Prevention recommends that healthcare providers consider non-opioid therapies, such as physical therapy, as a first-line treatment for chronic pain.
Overall, each individual's situation is unique, and it is important to consult with a healthcare provider to determine the best course of treatment for their specific needs.
Get Exceptional Care Today
Amidst the nation's opioid epidemic, physical therapists are strongly advocating for awareness of physical therapy programs as an effective alternative to opioids for long-term treatment of chronic pain.
Physical therapists work every day to improve the health, mobility, and quality of life of their patients.
If you want care from the comfort of your home, NurseRegistry can help.
Regardless of your medical condition, an RN or LVN/LPN from NurseRegistry can ensure all of your needs are met. We only work with professional, licensed, and reliable nurses.
Plus, we offer industry-leading scheduling flexibility, so you can receive a nurse whenever and wherever you need them.
Click below to learn more about NurseRegistry today.

Frequently Asked Questions about Physical Therapy
What conditions can be treated with physical therapy?
Physical therapy can help individuals suffering from musculoskeletal injuries, recovering from surgeries, or experiencing balance and walking problems. It can also aid in the rehabilitation of neurological problems such as stroke and acquired brain injuries. Even people recovering from non-orthopedic surgeries (internal problems, cancer) can benefit from physical therapy.
What are the benefits of physical therapy?
The focus of physical therapy is to help improve or restore mobility, strength, movement, range of motion, overall functioning, and quality of life. It also aims to decrease pain and prevent further injuries or disabilities. Physical therapy can improve mobility in affected joints, strengthen muscles, and improve balance.
What are the common physical therapy exercises?
Physical therapy exercises vary depending on the condition being treated. Common exercises include stretching, strengthening, and conditioning exercises. Other exercises include manual therapy, aquatic therapy, and neuromuscular re-education.
What challenges do physical therapists face?
Physical therapists face challenges such as patient non-compliance, insurance limitations, and limited access to resources. They also need to stay up-to-date with the latest research and techniques in their field.
How does neurological physical therapy work?
Neurological physical therapy involves the treatment of individuals with neurological conditions such as stroke, multiple sclerosis, and Parkinson's disease. Physical therapists use techniques such as gait training, balance training, and strengthening exercises to help patients regain function and independence.
Is physical therapy suitable for everyone?
Physical therapy is suitable for most individuals. However, individuals with certain conditions such as severe heart or lung disease may not be able to participate in physical therapy. It is important to consult with a physician before starting physical therapy.
Disclaimer: The information provided in this article is not intended to diagnose health problems or take the place of professional medical advice or care you receive from a healthcare provider. Always consult your healthcare provider about medications, symptoms, and health problems.
Sources https://www.medicalnewstoday.com/articles/160645.php http://www.apta.org/NPTM/