Nurse Staffing Solutions in Miami, FL
Hire reliable nursing staff for your
Miami facility, pharmacy, clinic, and more
Top Miami, Florida Reliable Nursing Staffing Agency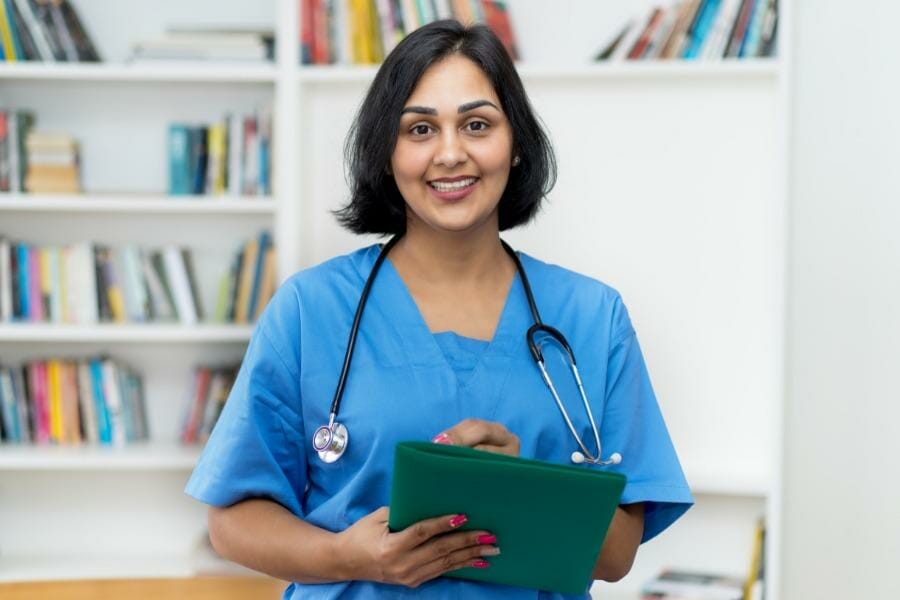 Are you looking to bolster your healthcare facility or organization's nurse staffing? Whether your placement challenges come from staffing shortages or an influx of new patients, we have you covered.
NurseRegistry has extensive RNs and LPNs who are highly qualified, along with the extensive resources required to actively recruit for any unique or nuanced medical task your facility may have.

When you work with NurseRegistry, you're joining one of Florida's largest network of per diem nurses.
That means that your facility's constant turnover, endless nurse recruiting campaigns, and exhausted resources can be a thing of the past. Instead, you can achieve peace of mind and return your focus entirely to your facility and patients.

From overnight nurses at a mental health recovery center to an LPN for a hospice care center over the weekend, our medical staffing agency can quickly and efficiently cover your placements.
You'll receive a licensed and dedicated nurse who is the perfect match for your organization and your specific requirements. We understand how valuable reliability is, and that is exactly what we offer at NurseRegistry.

You will quickly be matched with a highly qualified nurse when your Miami medical facility needs them most – even within 48 hours – thanks to flexible scheduling and the availability of our high-end nursing professionals.

Our placements are always specific to your facility's unique needs. You can book a single nurse for a particular placement or a dozen nurses on a long-term contract. You have complete control over the nurse staffing process.
Nurses are available for per diem, short-term, long-term, and direct-hire assignments.

Only the most competent, dependable, and skilled nurses are selected to work with our nurse registry.
Every nurse we select is either an RN or LPN. We leave no stone unturned when selecting our experienced nurses to ensure your patients only receive the best care.

Your healthcare facility will receive only the top nursing candidates. Every nurse candidate goes through a thorough screening process, including checks of references, criminal histories in Miami and across the country, license verifications, and more.

Continually recruiting and vetting nurse candidates can be incredibly time-consuming. We proudly can take that off of your plate.
We are a nurse staffing agency that offers convenience, peace of mind, and hassle-free nurse staffing that you won't find anywhere else in Miami, Florida.

We will match you with a nurse who has the specific background and skill set required to seamlessly integrate into your facility and be able to contribute at a high level.
Our flexible staffing options allow your facility to maintain patient care standards and necessary ratios.
NurseRegistry only selects registered nurses (RNs) and licensed practical nurses (LPNs) who are experienced in a multitude of specialties, including:
Intravenous (IV) therapy administration
Wound care
Charting
Medication management and passes
De-escalation
General nursing care
Alcohol rehabilitation
Psychiatric Nursing
Cultural and religious sensitivities
Skilled nursing facility care
Preoperative & post-anesthesia care unit (pre-op/PACU) nursing
Eating disorder facility care
Nursing assessments for the start of care (SOC)
Hospice care
Critical care transport
Additional specialties
Our nurses are equipped to provide care for infants, children, adolescents, adults, and seniors.
No matter what your facility's nurse staffing needs are, our nurse staffing agency is committed to finding a qualified, reliable RN or LPN in Miami to fit your needs.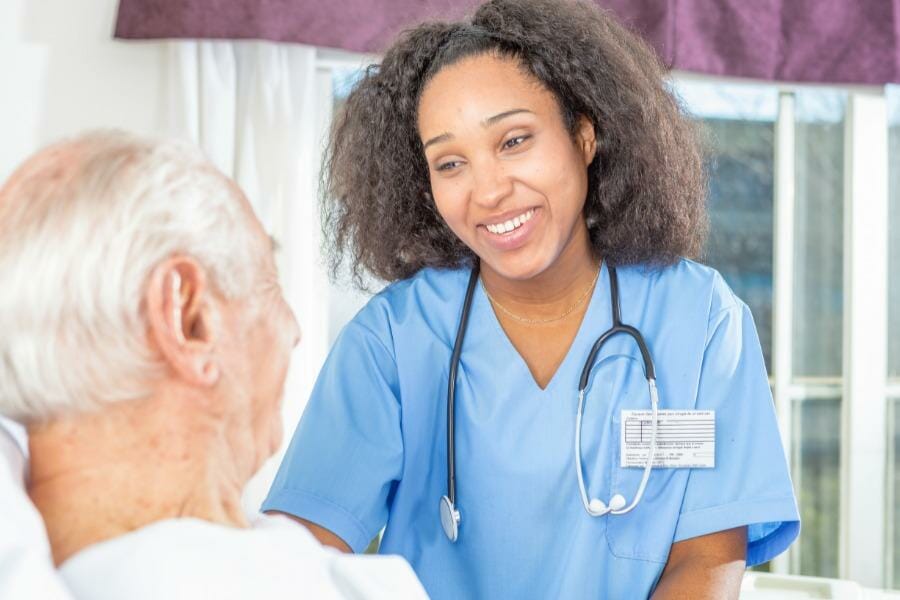 Contact NurseRegistry
Submit a form or call to meet with our client services team. Let us know your needs and we will find a licensed nurse that is best suited to your facility. In addition to medical experience, we always consider nurse personality, age, gender, unique skills, and more.


Review your Matches
When you sign a contract with NurseRegistry, we will immediately start the search for your perfect nurse. There's no commitment to use our services and never any upfront payments.


Get a Nurse
That is it! We will send our recommendations your way, and you always get the final say on which nurse you'd like to bring into your organization. NurseRegistry is confident that the nurse you choose will provide exemplary care and flawlessly transition to your workplace.
Why Choose NurseRegistry?

No Upfront Costs

No Overtime Charges

No Hidden Fees

Low Minimum Hours

Flexible Cancellations

24/7 Staffing Team
Nurse Staffing Solutions in
Miami, FL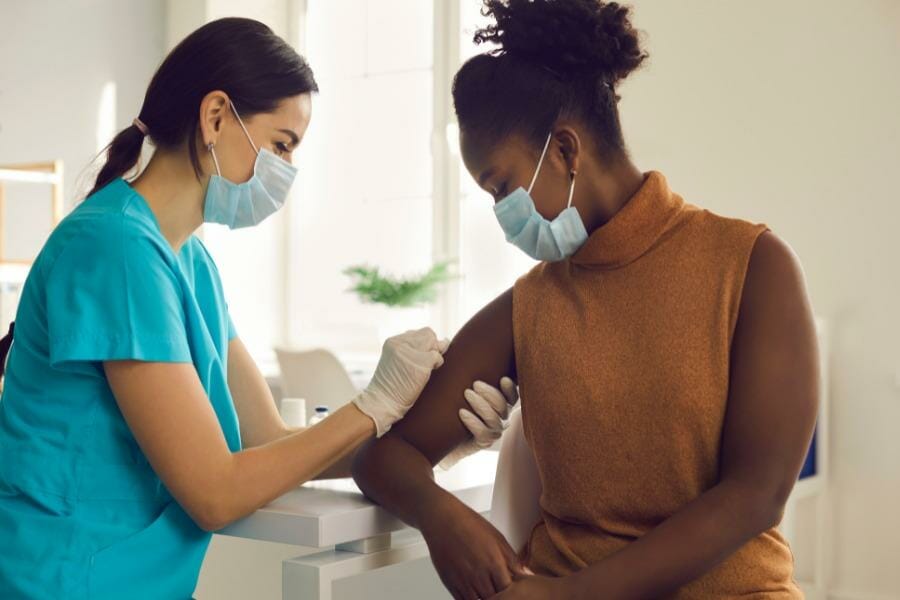 Psychiatric Facilities
Psychiatric facilities often experience situations of crisis that demand immediate care and sensitive attention. To handle these sometimes intense moments, our nurses fully understand the psychiatric approach.
You need a nursing staff that is dependable and experienced at helping patients regain stabilization. With NurseRegistry, you have complete access to a staffing solution that offers qualified, professional nurses with expertise in de-escalating situations.
We offer swift, flexible, and effective scheduling to meet any staffing needs you may have.
Residential Eating Disorder Facilities
NurseRegistry takes intensive care in ensuring your Miami Eating Disorder Facility receives a licensed nurse who is equipped to handle the unique tasks associated with patients with disordered eating. This includes being aware of and avoiding certain trigger words, sensitivities, and de-escalation.
This includes general nursing care and duties, medication passes and management, avoiding common ED triggers, helping patients manage their healthy eating habits, and assisting around the facility with everyday tasks and upkeep.
Drug and Alcohol Rehab Facilities
Our healthcare staffing agency provides RNs and LPNs who are experienced in all facets of drug and alcohol rehab care, such as intricate treatments, assessments, medication routes and management, and one-on-ones for acute withdrawals.
With extensive background checks, prescreening, and flexible scheduling, you can remain confident that our reliable and local nurses can assist your recovery center any time day or night. You always have the option to interview any potential candidate we handpick for your facility, too.
Doctors Offices
NurseRegistry partners with a wide range of clinics, including Miami oncology doctors, concierge nurses, rheumatologists, and more.
Some patients might need a nurse to perform infusions once a month, while others might need one when experiencing staffing gaps or employee turnover.
Our nurses are willing and able to adjust to any specific medical staffing requirement your facility may have.
Hospice Organizations
Our nurses understand how important the responsibility associated with working in a hospice center is. The top priority is always to provide exceptional support, empathy, and care.
NurseRegistry has hundreds of nurses on-call who are experienced in providing hospice and palliative care to patients of all ages. Depending on the hospice organization's guidelines, nurses may conduct in-home visits or fill in shifts.
Our nurses can also be given a list of clients for a day of home visits.
Specialty Pharmacies and Infusion Service Companies
We recognize that specialty pharmacies and infusion service providers occasionally may require extra assistance due to having more patients than their nurses can effectively manage.
Your facility may occasionally have patients in a location where there are no nurses available. For all of your nurse staffing requirements, choose NurseRegistry rather than turning away patients and referrals.
Our nurses are experienced in specialty infusions—immunoglobulin treatments, hemophilia therapies, IV anti-infectives, and TPN— and high-tech nursing for both pediatric and geriatric patients. You won't find a nursing staffing agency more equipped to take on your needs than NurseRegistry.
Hospitals
NurseRegistry helps Miami hospitals meet all of their staffing needs with licensed nurses who are experienced in specialized care.
As a leading provider of skilled nurses, we successfully staff intensive care unit (ICU), labor and delivery (L&D), and emergency department (ED) nurses, depending on your specific needs.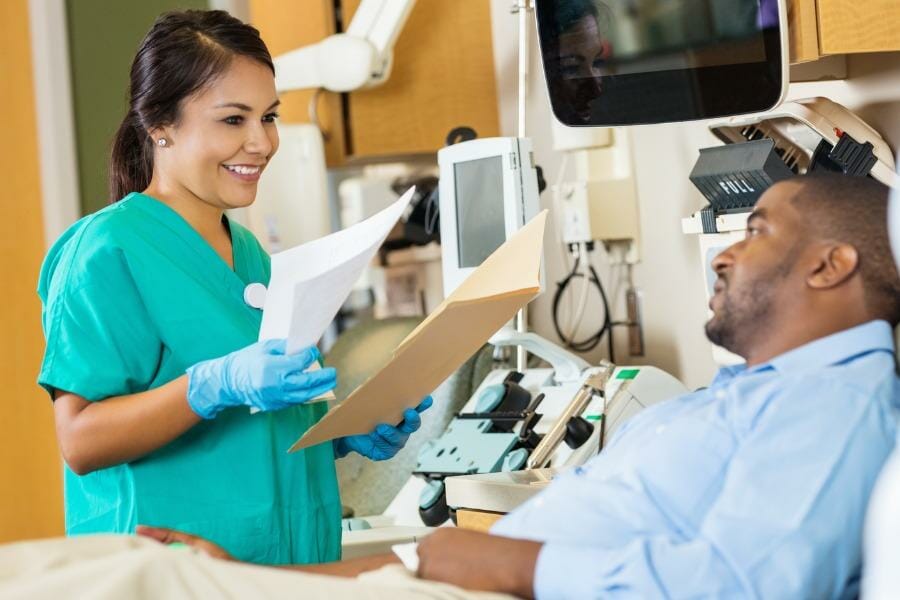 Skilled Nursing Facilities
NurseRegistry partners with long-term care facilities, subacute and rehabilitation facilities, skilled nursing facilities, and facilities for memory care.
Our services and peace of mind are just a phone call away if you're worried about finding capable and trustworthy nurses right now.
We quickly assist your SNF with experienced and licensed nurses who are perfectly equipped to handle daily tasks at your skilled nursing facility.
Schools
Miami Area school districts and local families alike rely on NurseRegistry to get exceptional care for diabetic and special needs children in school.We've worked closely with schools for years to make sure students get the attention they need while learning.
Our nurses provide the appropriate support needed, in addition to following and managing care for individual children or a group.
Services that our professional nurses typically offer for schools include insulin administration and observation, accompanying kids both to and from school, providing health education, administration of COVID-19 tests, and supporting special needs.
Surgery Centers
Whether you are short-handed due to having too many cases or have a patient staying overnight at your center, NurseRegistry has a licensed surgical nursing staff that is available to help you immediately meet all of your staffing needs.
We provide preoperative, circulating, or PACU (post-anesthesia care unit) nurses who are equipped with the skills to smoothly transition into a busy surgery center.
Flu Shot Clinics & COVID-19 Screenings
All around the world, businesses have increased the use of preventative strategies to lessen exposure to COVID-19. You always want your employees to feel safe.
Increase employee confidence with a professional nurse who can administer COVID-19 vaccines and tests— all on-site. In addition, our nurses excel at administering seasonal flu shots.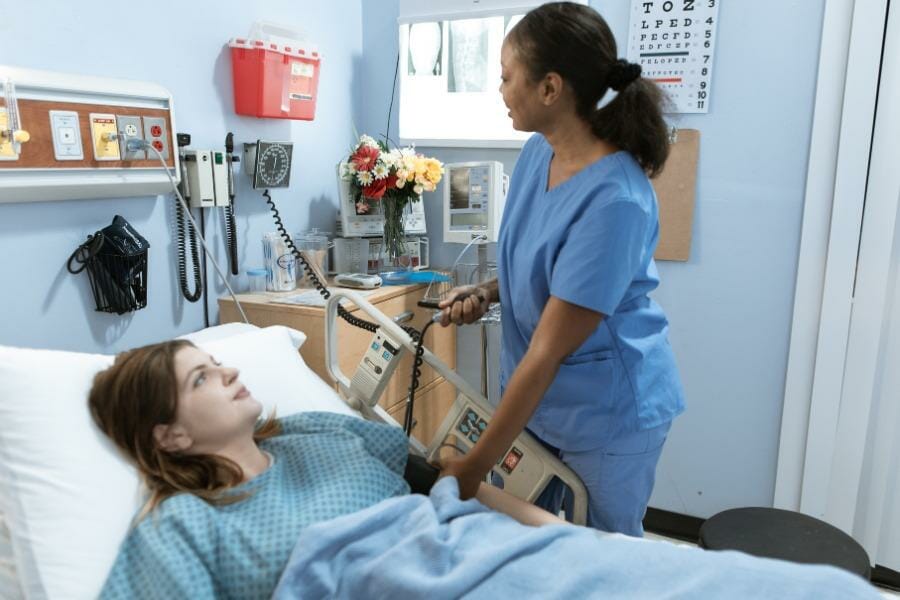 Ambulance and Critical Care Transport
Our healthcare staffing agency proudly features nurses who are experienced in starting IVs, dressing wounds, administering and monitoring medications, providing pain relief, and acting quickly on their feet.
For both ambulance and critical care transport, quick and effective response times and the necessary experience are essential.
Whether you are moving high acuity patients or discharging patients from the hospital to a rehabilitation facility or nursing home, we strive to match you with the nurse best suited to your needs.
Proud to offer Nurse Staffing in Miami, Florida
The nurses were the GREATEST! The nurses were a godsend. All three were not only competent and knowledgeable but also VERY respectful, to our team and the "patients". Their approach (to administering the tests: "I would like to take your temperature. Is that okay?" and "Is it okay if I administer your test, now?", etc.) was professional at ALL times.
Shelby Anguiano
Health & Safety Manager, ENT Legends
Testimonial
"The nurses were the GREATEST! The nurses were a godsend. All three were not only competent and knowledgeable but also VERY respectful, to our team and the "patients". Their approach (to administering the tests: "I would like to take your temperature. Is that okay?" and "Is it okay if I administer your test, now?", etc.) was professional at ALL times."
Shelby Anguiano
Health & Safety Manager, ENT Legends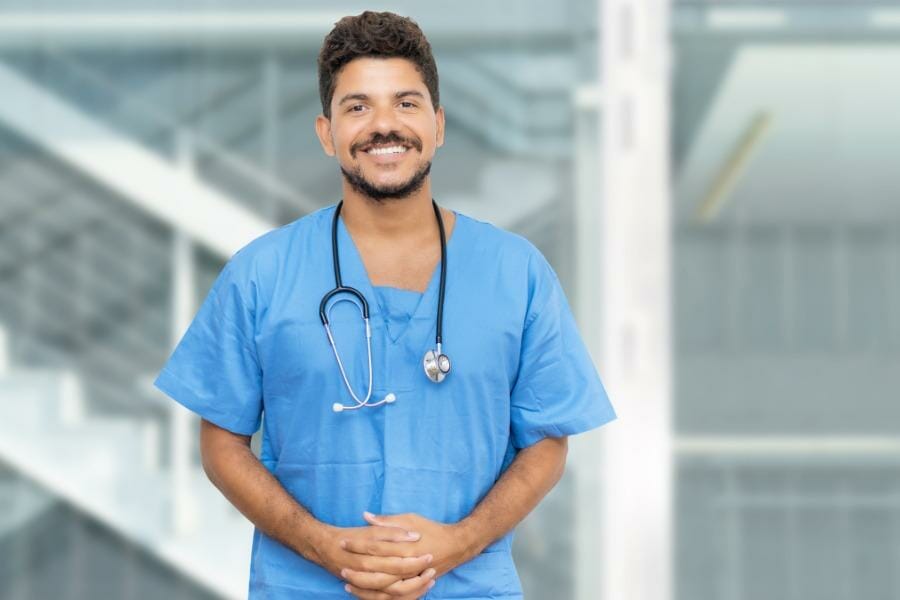 Premier Nurse Staffing Agency in Miami, FL
When you choose to work with NurseRegistry in Miami for your healthcare facility's medical staffing needs, you will receive:
Local nurses that are professional, licensed, and caring (RNs and LPNs only)
Flexible scheduling that is available 24/7 and can place nurses within 48 hours
A dedicated client coordinator to handpick your unique staffing requirements, ensure your facility receives the type of nurse you need, and to assist along the way
Absolutely zero upfront costs, overtime charges, or hidden fees
The opportunity to screen, interview, and review your nurse matches that we provide
Our flexible staffing options allow your facility to maintain patient care standards and all required nurse ratios.
We know that finding, recruiting, and hiring top-notch nurses in Miami can be stressful. Additionally, due to high turnover, your resources may be quickly depleted by the ongoing search for qualified nurses.
That is where NurseRegistry comes in. Let us handle recruiting, license verification, and all the necessary paperwork.
As a nurse staffing agency, it's our goal and responsibility to make your life easier and provide you with a nurse who will excel at every expectation you set. Just simply tell us what kind of nurse you need for a particular task, when, where, and you'll receive a professional nurse—no strings attached.
Do you want to be more hands-on in the process? If you prefer, you are always encouraged to screen and speak with our suggested nurses.
When you work with NurseRegistry, you gain complete peace of mind that you are receiving a qualified and reliable nurse who will succeed in your facility or institution and will provide the best care possible. We are proud to be an ongoing resource for both you and your facility.
Never stress about staffing your Miami, FL healthcare facility with high-quality nurses again. Please complete the form below to begin a partnership with us and guarantee that all of your staffing needs are consistently met.
Complete the form, then set up a call with our team to discuss your needs and help us match you with the best nurse for high-quality staffing.
Frequently Asked Nurse Staffing Questions
Do you provide nurses in my area?
Yes, we proudly serve Miami. In addition, we currently serve Southwest and Southeast Florida, including Miami-Dade County, Palm Beach County, Colier County, Lee County, Broward County, and Monroe County.
How do I get started with NurseRegistry?
To hire nurses for your organization, call us at (866) 916-8773 or click here to fill out a form and a member of our team will contact you as soon as possible. If you submitted a form, you will also have the option to schedule an informational call via your email confirmation.
Are your nurses insured?
Yes. We highly value the safety and well-being of our clients. Every one of our nurses are licensed and insured. In addition, we also perform a criminal history background check on all of our nurses for complete peace of mind.
Is there a minimum hours requirement?
Yes, there is a two-hour minimum. However, scheduling is completely flexible and can be tailored to meet your organization's unique needs.
How fast can nurses be available?
Onboarding times may vary on a case-to-case basis, but our staffing customer service team is constantly working 24/7 to get you qualified, reliable, and flexible nurses as soon as possible. In many cases, nurse staffing can be provided within 24 to 48 hours.
What is the cost of nurse staffing in Miami?
The cost of hiring nurses will depend on the number of nurses needed, the number of hours worked, and the type of services you require. It will also depend on the specific nurse's licensure, experience, and training. Call (866) 916-8773 for a quote, or click here to submit a request and we will reach out to you as soon as possible.
Do you have a cancellation policy?
NurseRegistry offers a flexible cancellation policy with no fees for any shift canceled with at least 12 hours' notice.
What should I do if I do not currently need NurseRegistry's nurse staffing, but may require nurse placement in the future?
There is no commitment, risk, or obligation at NurseRegistry, and getting into our system early will save time down the road. You can give us a call at (866) 916-8773 or fill out a form here, and our customer service team will contact you to get you set up for when you are ready to proceed. Once you're set up with us, you can call NurseRegistry as a resource any time—including for last-minute needs— and we'll be able to conveniently start looking for nurses for your workplace immediately.