The mobility issues and physical challenges facing many seniors make moving into a skilled nursing facility seem like a more pragmatic living situation.
Instead, many seniors are choosing to age in place and stay in their own homes for as long as possible. Home nurses make this feasible and the best option for a vast number of elderly patients.

Here are some of the inherent benefits of in home nursing care for elderly folks.
What Does a Home Care Nurse Do?
Before getting into the top benefits of at home nurses for elderly folks, what does a home care nurse do? What are their responsibilities?
A registered nurse (RN) or a licensed practical nurse (LPN) who provides patients with nursing-level medical care at home is known as a home care nurse. Home health nurses offer a variety of treatments, such as:
Wound care
Medication management
Diabetes management
Dementia and Alzheimer's management
Injections
IV Therapy
Post-surgical care
Respiratory therapy
Ostomy care
and more
Now let's take a look at some of the top benefits of choosing a home nurse for seniors.
Freedom and Autonomy
Perhaps the most compelling advantage of home nurses is the freedom to stay in one's own house, without the need to go to a nursing facility, and still receive medical care. Even if it is long-term care.
It is estimated that more than 13.8 million people (28% of the population) live alone. With elderly people, the concern is the isolation and associated health risks. 
Home nurse services provide the perfect middle-ground health service, allowing seniors to live autonomously while also getting their medical needs met without leaving home.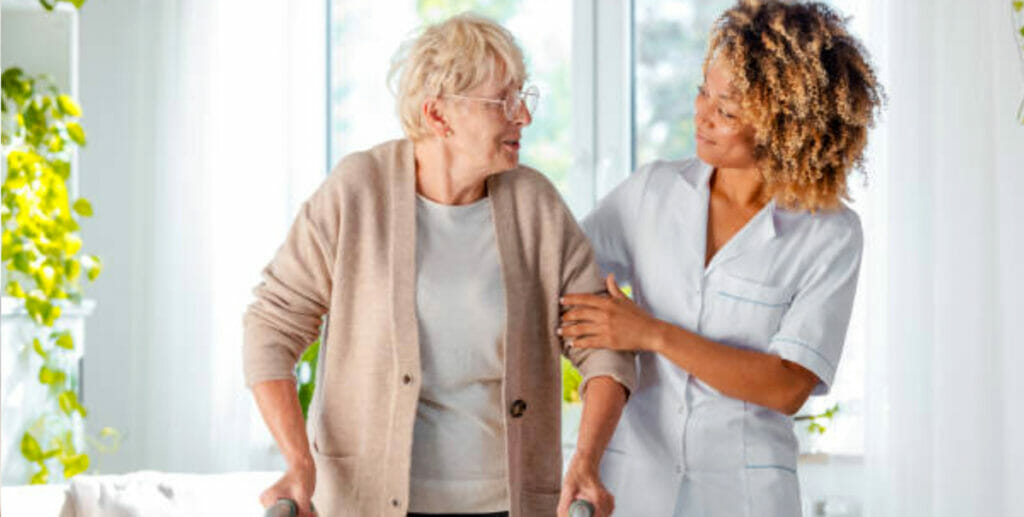 Extra Support
Anyone could use a little extra support from time to time. Home nurses may be just the added resource that a senior needs to live independently and enjoy their daily activities.
This extra pair of eyes looking out for the senior may come as a great comfort to family caregivers, too. This is called respite care.
One of the many things that home nurses do is to watch over medications and ensure the patient is taking them as prescribed. The nurse may also be able to identify potential problems, such as the risk of overdose or increasing dependency.
Home nurses are also trained to identify health risks and hazards that could cause an accident and subsequent injury.
For example, the nurse may be able to offer suggestions regarding fall risk prevention around the home environment, saving the senior from a debilitating injury from which they might never recover. This is just one benefit of choosing nursing services from an in home nurse. 
Individual Medical Attention from Home Nurses
Some families think that skilled nursing facilities are the only option for those patients that need around-the-clock supervision or care—this is simply not the case. Home nursing is available for 24/7 care.
Alternatively, home nurses can be the perfect solution for a senior who only needs occasional assistance or monitoring. 
For the duration of their visit, home nursing staff provide seniors with one-on-one skilled nursing care, not sharing a nurse with several others in a communal living situation. 
The high quality of care that professional caregivers provide is incredibly valuable.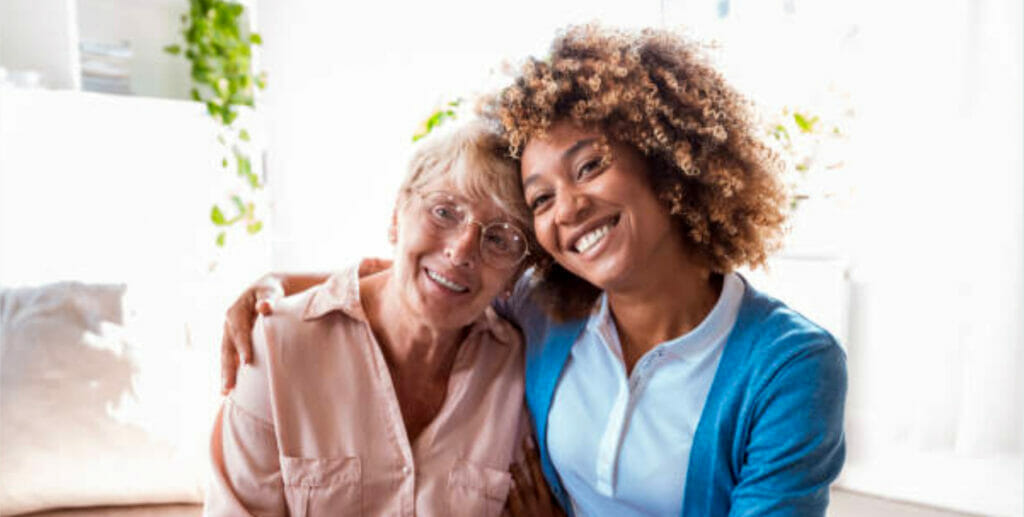 Peace of Mind 
Having an in-home private nurse can bring peace of mind to both the client and their family.
Knowing that there is a qualified healthcare professional present to provide social services, care, monitor health, and respond to emergencies can alleviate anxiety and ensure that the senior's well-being is prioritized.
For family members, knowing that your loved one is being professionally cared for with a certified care plan goes a long way. It is the ultimate quality of care.
Socialization and Mood
As a person ages, the impact of loneliness on mental health can be severe.
More than a third of adults report feeling lonely, and around one-quarter of seniors older than 65 are socially isolated from others. This is alarming as socialization and human contact are integral to overall health and wellbeing. 
So, why this dramatic shift in social interactions among older individuals? Many times it is due to things like hearing loss or a chronic medical condition that impede engaging with other people.
A visiting nurse from a reputable health care agency is another social contact that can improve the senior's quality of life. 
Do you know someone that could benefit from in home nursing care for elderly folks? Consider these advantages and determine whether home care service provision makes sense for you or your loved one. 
Regular visits from a health care professional can have positive impacts on mental health, too, and bring additional peace of mind to family and friends that may worry about the senior's wellbeing.
Choose NurseRegistry for Convenient Senior Nursing Care
NurseRegistry excels at providing top nurses for elderly at home care. With over 500 nurses, we are able to match your loved one with a professional and licensed nurse that is perfect for their requirements. We even consider personality, age, gender, and skill set.
Whether you need long-term care or skilled nursing care for just a few hours, NurseRegistry can assist you. As a private pay health care service, we offer industry-leading scheduling flexibility. That even includes 24/7 personal care services.
Avoid nursing home care and choose an at home nurse instead. Click below to begin the process of being matched with a private duty nurse for your elderly loved one today.

Guest Author Stephen Bitsoli, Editor at Sunshine Behavioral Health, is long-time author and writer for newspapers and magazines on human interest articles and feature stories.
Related Articles