For well over a decade we've been helping private clients find the best nurses for in-home care. Along the way, we've helped families through innumerable questions.
Preparing for medical care at home can be difficult to manage with all that needs to be done. No two families have the same needs.
Here we'll answer the most common questions, so you can rest at ease, knowing that you're getting the right care. Here's the definitive guide to how to hire a nurse for home care.
Where do I hire a nurse?
Why, with us of course. But, we're not for everyone.
Our services are out-of-pocket when health insurance companies will not cover care or your insurance paid services are short-staffed and don't have nurses. In the latter case, some long-term care (ltc) insurance policies may reimburse patients for private nurses.
There are the two main types of organizations where you can hire a nurse: a nurse registry and a home health agency (HHA).
What is a nurse registry?
Historically, nurse registries were listings of nurses maintained by the licensing body of the local or national government, thus the name registered nurse.
At the time, Florence Nightingale opposed national registries that required nurses to work under physicians, and preferred that nurses maintain their autonomy.
Today, nurse registries are organizations that allow nurses to work autonomously in private care for individuals at home (often called private duty) or for medical clinics or hospitals as an independent contractor.
Nurse registries are sometimes referred to as agencies or concierge nursing, because they take special care in screening nurses and carefully matching them with the right clients.
So whatever happened to the old lists of licensed nurses? They still exist. In California, for example, anyone can check whether a nurse's license is valid by simply searching the online DCA records. Other states like Florida, rely on verification services provided by Nursys in collaboration with the National Council of State Boards of Nursing (NCSBN).
What is a home health agency (HHA)?
Home health agencies are public, nonprofit, or proprietary agencies that manage the complete nursing and therapeutic care of patients in their homes, maintain all medical records of the patients, and bill the patient's health insurance, or Medicare/Medicaid provider.
What is the difference between a home health agency and a nurse registry?
Home health agencies provide services as authorized by the patient's health insurance. Rarely, do HHAs provide direct billing for nursing services as requested by patients. With nurse registries, the patient or patient's immediate circle are hiring the nurses, medical records stay with the family, and payment is out-of-pocket.
So when patients and their families want nursing services above and beyond—like with specialized treatments or extra training for families—that are not covered by their health insurance, then the families reach out to a nurse registry to hire a private nurse.


Can I both hire a private nurse and work with an HHA?
Yes, in many cases patients will rely on a combination of both.
The most common reason is that insurance approvals can take time to clear. So patients generally call a private nurse staffing agency to fill in gaps while waiting for HHA to start and when medical orders change requiring new insurance approvals.
Most often, patients seek the aid of nurse registries to help transition from hospital settings to home care, as they wait for their health insurance covered HHA services to begin.
Can a private nurse help transition from the hospital to home care?
Yes, private nurses can be present at the hospital at the time of discharge to receive medical orders directly from the discharging physician, accompany and assist the patient in transport home, remain by the patient's side during those critical first days out of the hospital, and train the family in the care of the patient at home.
What are the benefits of hiring a private nurse?
Perhaps the most important advantage of hiring a nurse is that you get quality care the way you want it.
That seems like a broad statement, but the possibilities really are endless. For example, we've had patients who want to recover in Lake Tahoe in the fresh air, trees, and beautiful views for days. The family will hire a personal nurse to accompany them, arrange all the supplies they need, and help them recover the way they want.
We've also had patients with conditions like myasthenia gravis that require infusions and would hire a nurse to provide the infusions at work or on business trips and never miss a beat.
The possibilities are endless. That's why we love what we do. We bring quality medical care to families when and where they need or want it.
Here are just some of the ways our amazing nurses are making a difference for families:
Another important factor—that is not often talked about but should be—is the nurse's happiness. When nurses are happy they do their best work and the patients feel it and are happy to.
We were founded by nurses for nurses, because we know what patients and nurses want, and we can make everyone happy, which is probably why we have one of the largest networks of private nurses.
Because our nurses are independent contractors, they set their own rates and their own schedule. When they show up at your home, they're there completely of their own volition—happy and eager to help.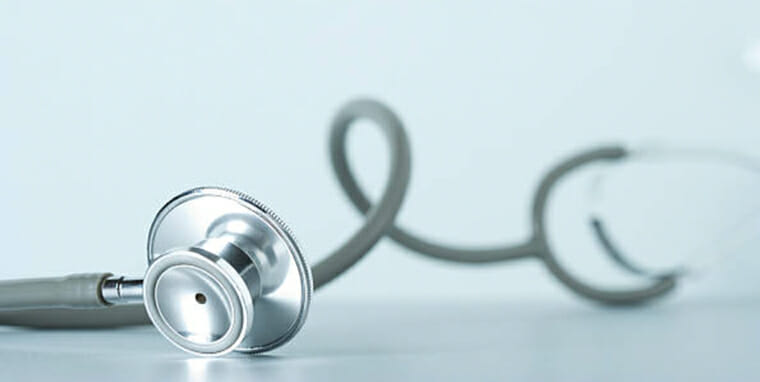 Who should I hire?
To answer that question, you need to first determine the level of care that is needed.
You may need a combination of both a caregiver for around-the-clock care and a registered nurse for regular check-ups and wellness visits or a 24-hour nurse.
How do I know if I need a nurse or a caregiver?
What is the difference between a private nurse and a caregiver? In short, caregivers help with everyday personal needs, while nurses provide medical care.
A caregiver may remind patients to take their medications, but they can not manage medications nor administer meds. Caregivers will assist with personal care, and may help with light housework like preparing meals or keeping the patient's area tidy and clean. Caregivers are not generally licensed, although some families may hire a Certified Nursing Assistant (CNA) to help with more advanced personal needs.
A nurse will help manage medications, administer injections, monitor vital signs, dress wounds, and handle advanced medical interventions, like trach-vent, g-tubes, etc.
What license should the nurse have?
There are many different types of licensure for nurses. When you call an agency to hire a nurse they will ask you questions to assess the level of care needed and make recommendations accordingly.
Generally, private nurses are licensed vocational nurses, registered nurses, and sometimes nurse practitioners. We have an article that discusses the differences between RNs and LVNs, but here's a quick breakdown.
Nurses
Caregivers
CNA
LVN
RN
NP
(not licensed)
(Certified Nursing Assistant)
(Licensed Vocational Nurse)
(Registered Nurse)
(Nurse Practitioner)
Assist with Daily Living
✔
✔
✔
✔
Monitor Vitals
✔
✔
✔
✔
Dress Wounds
✔
(if certified, otherwise non-sterile wounds only)
✔
✔
✔
Administer Meds
✔ *
✔
✔
✔
(+ prescribe meds)
Administer Injections
✔
✔
✔
Trach/vent Care
✔
✔
✔
G-Tube Feedings
✔
✔
✔
Infusions
✔
✔
Can we ask a hired nurse to sign an NDA?
Yes. All patients are naturally protected by the Health Insurance Portability and Accountability Act (HIPAA), but when privacy is a concern, patients, their families, lawyers, or fiduciaries occasionally do request that additionally an NDA be signed.
By the nature of the healthcare field, nurse staffing agencies generally take extra precautions to assure the security of all client information. You may take, for example, a look at what we do to protect our clients' privacy.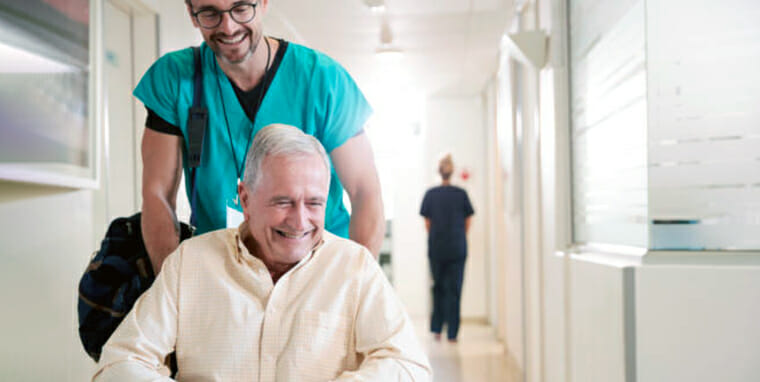 What do I need to do before an in-home nurse arrives?
Before an in-home nurse arrives, you will need to make sure that you have two essential things: the medical orders and the supplies. That's all.
What are medical orders?
Medical orders are written instructions from the physician for care of the patient and should be provided at discharge. Nurses can not legally provide medical care without medical orders from the physician.
Something as seemingly simple as administering medications or dressing wounds must be carried out according to the instructions provided by the physician and written explicitly.
If you do not have a copy of the medical orders, you can request that your physician's office send them to you directly or to the nurse's agency.
Where do we get the medical supplies or equipment?
The hospital may have provided you with some supplies, but if you need more, our clients have had the most luck at the big names like CVS, Rite Aid, and Amazon, but also at these local stores where you can find supplies or rent equipment in a pinch.
If you'll be needing ongoing care, we recommend setting up automatic delivery so that you never forget an order and always have what you need.
The medical supplies that you will need for your care should be ready to go when the nurse arrives. There's little a nurse can do to dress a wound, if the right gauze is not ready, and not all gauze are the same. Nurses do carry their own tools, like a stethoscope. But, you will be responsible for the items that are specific for your care.
How do I prepare for in-home care?
If you're wondering how to hire a nurse for home, you've come to the right place.
We provide a variety of resources on our blog to help you navigate bringing a patient home, from managing allergies to the care team and making ADL adjustments in your home.
Before you know it, you can have a personal hospital set-up at home, down to a rented hospital bed and attentive staff.
A good place to start is this article: The Essential Guide to Planning Home Health Care, where you'll find not only a breakdown of what needs to be done and in what order, but also free organizers to make home care easy and smooth.
If you prefer, your private nurse can also help you assess your needs and select the right supplies, equipment, or ADLs.


Read more articles.