Often times the decision to hire a personal nurse comes on suddenly, and there isn't much time to shop around. We're bringing you here the places you can pretty much call with your eyes shut and know they'll provide you with the best private nursing services around.
Fast. Independent. The two words that characterize the services of private nursing.
They are independent of insurance companies and exist to help patients be independent.
You hire the nurses you want, when and where you want them. And, because they work outside of the insurance company's realm, you can have a nurse at your home before your insurance coverage clears.
These are places you can call on to match a nurse with your needs and preferences. Whether you want a nurse who doesn't talk much or who loves your furry family members as much as you, they'll find the right person for your medical needs and to fit in with your family's needs.
In terms of your privacy, these organizations are well-versed in securing personal information and maintaining client privacy.
You surely have many more questions if this is your first time hiring a personal nurse. We'll answer the questions that you may be curious about, and save you the trouble of asking.
What can private in-home nurses do?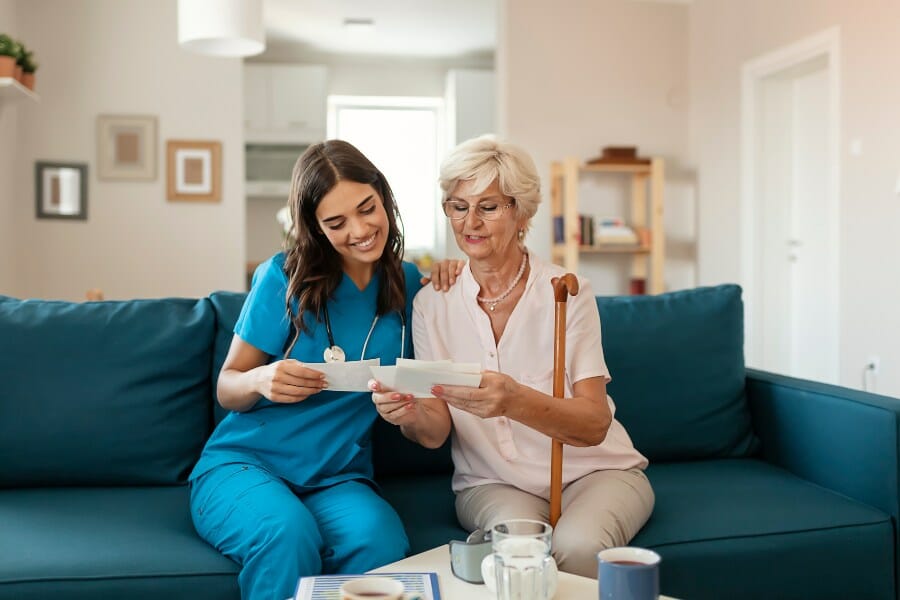 Given the medical orders and medical equipment are ready to go, personal in-home nurses provide the same medical care as in a hospital setting, except one-on-one in the privacy of your home, work, or medical vacation hotel.
Click here if you're not sure professional private nursing is right for you.
What are the benefits of an in-home nurse?
All nurses can:
Monitor vitals
Dress wounds
Administer medication and injections
Medication management
Manage communications with your physician
Specialized care and experience can include trach/vent care, g-tube feedings, palliative care, and hospice care.
Registered nurses are additionally authorized to administer infusions. See this helpful chart to get a head start on which nurse license authorizes a private nurse to perform.
What Should You Look For in a Private Nurse to Hire?
More often than not, when you hire a private nurse you will be working with a nurse staffing agency. They will be qualified to handpick a nurse, or multiple nurses, that fit your unique medical situation or criteria.
That being said, there are a handful of qualities you should request and be on the lookout for when it comes to hiring a private nurse that gives the best care to patients.
Licensure
You want to ensure that the private duty nurse has all of the necessary education, training, and licensure needed to perform the expected duties.
They don't need to have graduated from the fanciest nursing program in the country, but adequate education, training, and a degree in nursing is crucial.
Of course, this should be a given if you're working with nursing health agencies. However, there is a big difference between a general caregiver vs. a Registered Nurse (RN). It all comes down to what you need and what you expect from your private licensed nurse.
Advocate
A high-quality private duty nurse will advocate for you and your best interests.
Nurses are deeply connected to the healthcare system and are educated and trained in assessing medical situations, health conditions, and your overall well-being.
Whether you need medication management, wound care, or IV therapy, a private nurse will always help you navigate these situations and treatment plans seamlessly.
Attentiveness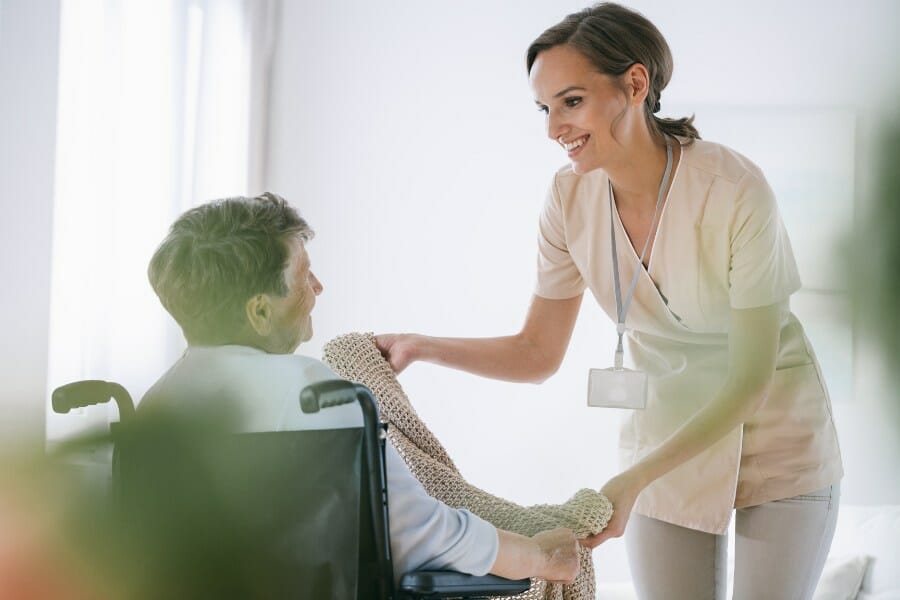 If you're in a situation that requires a private nurse, such as a degenerative or chronic condition, chances are you need attentiveness. You won't receive the same kind of attentiveness from a family member or a caregiver that you would receive from a private nurse.
An attentive nurse:
Understand you and your needs.
Have built a collaborative relationship with you.
Are trustworthy.
Is someone you can openly communicate with.
They are constantly assessing your health, well-being, symptoms, and anything else that they could report back to your physician for diagnosis and updates.
Accessibility
Having a private nurse that can match your schedule is critical. Otherwise, what is the point?
The whole reason you're opting for health services from a private nurse is to be able to continue living your day-to-day life with the assistance of a medical professional by your side.
That means you need a private nurse that has the flexibility to meet your daily schedule demands for ongoing care.
How much does it cost to hire a private nurse at home?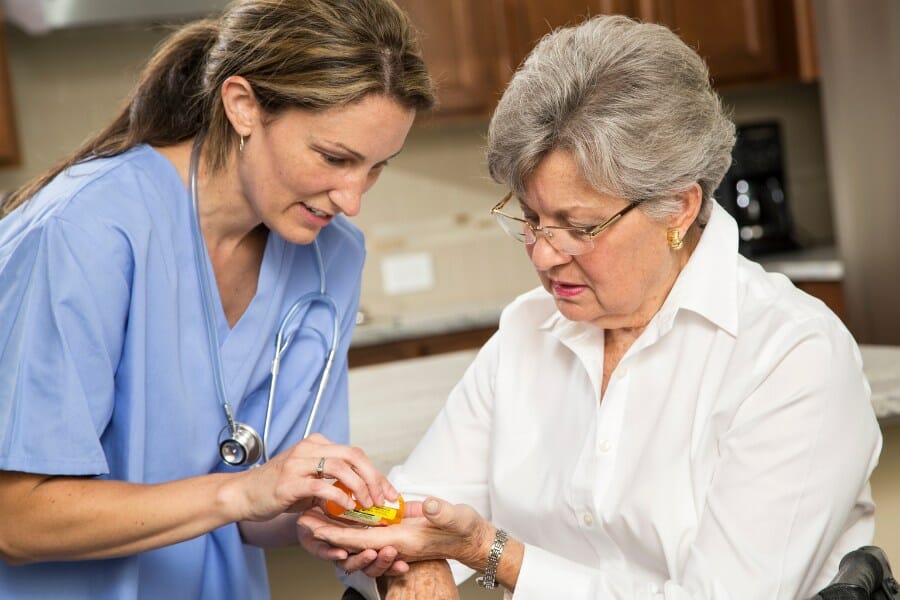 The average cost of private nursing services varies.
The best way to find out is to call a local nurse agency that staffs per diem nurses and talk to them about the medical needs to get an estimate.
Some of the factors contributing to the pricing are the type of care needed, the experience and licensure level of the nurse, and the nurse's personal rates.
Do private nurses have to wear scrubs?
"I would like the nurse to accompany me to whenever I go out and particularly to doctor visits. Can I request that they not wear scrubs?"
Yes, you may. With most private nurse agencies, private nurses are not required to wear scrubs.
If you have other questions all these organizations will be happy to chat it up with you.
We love nursing and love talking about everything nursing.
NurseRegistry
Distinction: Award-winning nurse agency with one of the largest networks on the West Coast
Service Area:  California and Washington
Phone:  (866) 91-NURSE
Individually matching nurses for over a decade, NurseRegistry leads private duty nursing in California with top nurses for all ages and specialties including palliative care, hospice care, post-op care, infusion therapy, postpartum/neonatal and pediatric care.
Kinkaid
Distinction: In-home drug and alcohol detox with a multidisciplinary care team
Service Area:  Los Angeles and Hollywood Area
Phone:  (866) 337-4596
Kinkaid's integrated team–a lead physician, nurses, behavioral therapist, and aftercare specialist–work together to provide detoxification and recovery at home for alcohol, benzodiazepines (like ativan, xanax, and valium), prescription opioids (like oxycontin, vicodin, percocet, heroin), cocaine, and methamphetamine.
Concierge RN
Distinction:  Post-operative mobile nursing services
Service Area:  Scottsdale, Arizona
Phone:  (480) 490-1757
Boasting strong relationships with Phoenix surgeons specializing in cosmetic, gynecologic and orthopedic procedures, Concierge RN is a nurse concierge company that provides post-operative home healthcare nursing services and IV nutrition hydration infusions including transportation to and from home or hotel.
Navi Concierge Nurses
Distinction:  Multiple packages and subscription options
Service Area:  Phoenix and Scottsdale, Arizona
Phone:  (480) 482-1891
A top rated private nursing service for after surgeries, hospitalizations, or ongoing hospice care, Navi Concierge Nurses offers a Glow Home 4-hour package, Attend 12-hour package, Sleep Tight 24-hour package, and an Age in Grace monthly subscription.
Family Tree In-Home Care
Distinction:  Premier Senior and Elder Home Care
Service Area:  Colorado and Texas
Phone:  (713) 333-9991
Family Tree In-Home Care has been providing premier caregiving, private nursing, and disease and life care management services for seniors and elders for over a decade. Now during the pandemic, they are offering concierge level Covid-19 infection control with strict protocols.
MGA Homecare
Distinction:  Private Nurses and Therapists
Service Area:  Colorado, Arizona, Texas, and North Carolina
Phone:  (719) 476-0200
MGA Homecare offers private nursing services as well as a variety of therapy services including occupational therapy, physical therapy, and speech therapy across several states.
Boston Private Nursing
Distinction:  Customized Care Plans
Service Area:  Greater Boston and Surrounding Areas
Phone:  (781) 253-7401
A concierge style high-end nursing service, Boston Private Nursing is nurse-owned and operated for over twenty years. Their services include 24-hour care, home care, hospice care, hotel care, post-op care, senior care, cosmetic surgery care, and specialty care.
Elite Nursing
Distinction:  Premier concierge nursing service
Service Area:  New York and Florida
Phone:  (646) 771-3258 New York.  (561) 567-0773 West Palm Beach, Florida
Elite Nursing's premier concierge nursing service includes patient assessments, IV therapy, coordination with physicians, and travel with patients 24/7, all with the utmost privacy and discretion.
Best Care
Distinction:  Affordable billing and payment options
Service Area:  Florida
Phone:  (888) 203-2529
A private duty home care company, Best Care works with long-term-care insurance, trust accounts, workers' compensation, letters of protection, VA Aide and Attendance Pension, to provide affordable caregiver and nursing care at home.
Looking for Private Nurses for Hire?
If you need a private duty nurse to care for yourself or a loved one, NurseRegistry can help. With NurseRegistry, you benefit from:
RNs and LVN/LPNs, only the very best nursing talents
Over 500 nursing candidates with a variety of specialty skills for any nuanced medical condition
Quick placements – often within 24-48 hours
Industry-leading scheduling flexibility so you can receive a nurse exactly when and where you need them
A dedicated coordination team to help you every step of the way.
We believe that exceptional care can exist beyond the four walls of a healthcare facility. Get the private nursing care you need from the comfort of your home with NurseRegistry today. Click below to learn more.

NurseRegistry is in no way affiliated with nor responsible for the services provided by the organizations mentioned in this article.