Financial stress for nurses is real. According to ASC, 33% of Registered Nurses had a decrease in income since the pandemic started, 55% had no effect in income and 17% had an increase in income. 
Amid the COVID-19 pandemic, nurses have been emotionally and physically stressed. Nurses have to work longer hours than ever, yet their income has not increased overall. This could cause financial stress that leads to more emotional and physical stress than they already face.
When deciding to become a nurse, you knew you signed up for long shifts, continuous studying and training and a commitment to caring for your patients. However, COVID-19 has put many nurses in an emotionally, physically and financially stressful situation. 
That's why it's important for you to not only take care of yourself physically and mentally, but also financially. Here are some ways nurses can manage their financial stress.
1. Evaluate Your Expenses
When you're stressed, the best thing to do is take a breather and remember everything will be okay.
Once you've calmed down, sit and set a plan to manage your finances. List steps you want to take and goals you want to accomplish.
After creating a plan, it's time to evaluate all your necessary and optional expenses. This step will help you understand where your money is being spent and what you can eliminate to decrease your monthly expenditure.
Start by listing all your monthly bills; which may include rent or mortgage payments, utilities, your phone bill, car and health insurance, groceries, internet, credit card debt, student loan payments, subscriptions, clothes and any other debt.
Then, add both optional and necessary expenses into your budget plan, and evaluate whether you need all your subscriptions and other optional expenses. If you notice that optional expenses are high, it's time to cut down and prioritize your monthly essential bills, as well as pay off any outstanding debt.
Lastly, keep tracking your expenses weekly, because things may change. You may add expenses or lose income which can affect your overall plan. Again, it's better to deal with financial stress in steps that will help you maintain a healthy and manageable routine in the future.
2. Estimate Your Earnings
Many nurses are struggling to keep up with the workload they have, and now many worry their income may decrease even though they're working long shifts.
It's important to calculate all the cash flow that's coming from your current nursing position when you're feeling overwhelmed by the hours and your financial stability.
First, start by adding your total monthly income after taxes and insurance are deducted. Your income can include your nursing job salary and any other sources of income you may have.
Then calculate your debt to income ratio to see if you're spending more than you're earning. This will help fix your spending habits and help you know how much debt you've accumulated. It's better to put these steps into a budget that you can track easily and edit as often as possible.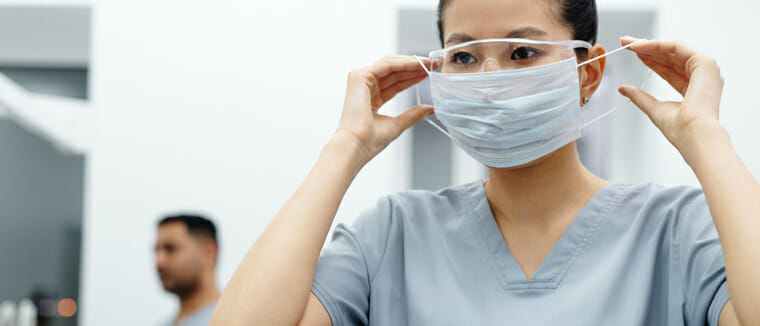 3. Supplement Your Income
The side-gig economy continues to boom everywhere as people seek additional sources of income. How to increase your income as a nurse is easier than you might think. Some options are travel nursing, private care, telehealth nursing, nurse blogging and many other side jobs that nurses can do to earn more money.
While nurses can do anything to earn some extra pocket money, probably the most lucrative opportunities that don't require leaving your family and friends are in per diem shifts.
Nurses have unique opportunities where they can be earning as much as, or more than their full-time job per hour. 
Nurses are getting paid record rates everywhere, like schools that are willing to accept part-time coverage or even short daily shifts as brief as two-hours to provide care for special needs cases and diabetic students. 
Many hospitals and small clinics are hiring per diem nurses, ER nurses, and ICU nurses and paying higher hourly rates, because they're in need due to the nurse staffing shortage. 
Nurses are loving the flexibility of independent contract work, because it means taking on per diem shifts in private duty nursing, or medical clinics, or even telehealth whenever it suits them.
4. Create an Emergency Plan
Other than listing all expenses and calculating your income, it's important to create an emergency fund. Begin calculating your total amount in both savings and checking accounts. Afterward, calculate how much money you'll need to save for all necessary expenses for the next four to six months depending on your income. You can also consider opening an emergency fund account for unexpected costs like medical expenses, car accident payments or relocating.
Lastly, it's vital to have financial goals that you can achieve by a certain time and have an accountability partner you can trust to help you stay on track. Some financial goals can include getting out of credit card debt by summer 2022, saving $10,000 by the end of 2023, earning more income, reaching financial freedom by age 50, or investing in a home by the end of 2022.
To get out of debt, save money and reach financial freedom, you need to create a plan. To invest in a home, you have to consider improving your credit score and having enough money for your down payment and mortgage. If you're in a lot of credit card debt, it's best to fix that before you start your home buying process.
You'll also need to know what credit score qualifies you to invest in a home. Financial goals need to be measurable and realistic. Always find ways to make your financial situation better. Managing your money with different strategies can help you come a long way in the future.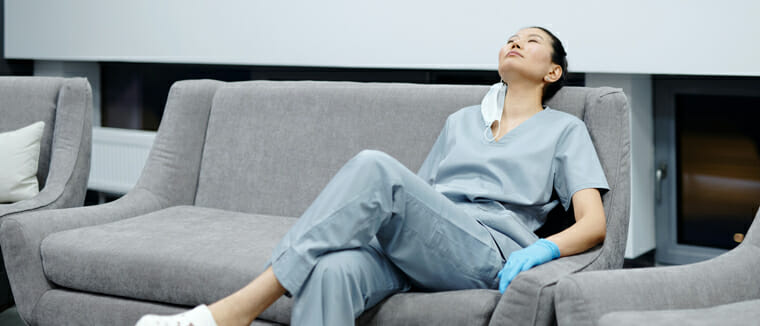 5. Explore Free Ways to Destress
Make it a priority to invest in yourself, and your mental and physical health. Practicing self-care daily is vital when managing stress. However, sometimes self-care and hobbies are additional expenses that lead you to choose between your mental and financial wellness. Luckily, you can find free and budget-friendly options that are just as good as pricey self-care routines.
It's important to understand when you feel stressed and show signs of burnout so you can act on them quickly. There are many self-care tips you can add to your daily routine to destress. Some may include going on walks, exercising, meditating, doing yoga, joining free virtual Zumba, calling a friend to vent, talking to a therapist, cooking a nice meal or gardening. All these tips can help you relax and maintain your physical and mental health without spending a lot. You can also consider downloading free apps that have mediation sessions or even utilize Youtube for free yoga, calming music and mindful meditation.
Don't over-stress yourself with what you can't control and instead work on what you can. Being mindful and living in the present moment is so important when feeling stressed, especially as a nurse.
Managing mental and physical health for nurses nowadays is difficult but very possible. Adding financial stress to emotional and physical stress can cause long-term effects and burnout, which can be overwhelming to manage. That's why it's important to plan and budget accordingly to find ways to reduce your stress. The tips provided in this article should help you start your financial management plan and help you reduce stress in the long run. You should always find the best ways to keep yourself healthy during long night shifts as a nurse and build a routine that works for you physically and mentally. Remember, there's a solution to everything, so don't worry about what will happen and instead work on what's happening at the moment. You're heroes to billions of people in the world, but never forget to be your own hero and take care of yourself!
If you need any support here are some resources that you can call, text, or email:
Recommended Articles