In-home nursing care is a wonderful way to allow a loved one to convalesce, heal or receive quality care in the comfort of their own home.
However, people are busy. Between work, hobbies, and other necessary activities you may not have the time to provide the quality of care you feel your loved one deserves.
A professional in-home nursing care provider can offer the necessary health care services for your loved one and peace of mind for the entire family.
The problem is that not all home care services are created equal. This is why it is so important that your family knows what to look for when searching for the right home nursing care placement agency.
How to Find a Good Home Nursing Agency
Once you've made all of the planning arrangements for in-home nursing care, the top of your to-do list is verifying the licensure and certification of the health care agency. However, you will also want to make sure the nurses taking care of your loved ones are compassionate, gentle, trustworthy, timely, organized, and proactive.
An empathetic healthcare provider with a caring attitude goes a long way in preserving happiness and quality of life.
Below are eight questions we feel are essential when looking for a home nursing agency to meet your needs.
Questions to Ask Before Selecting an In-Home Nurse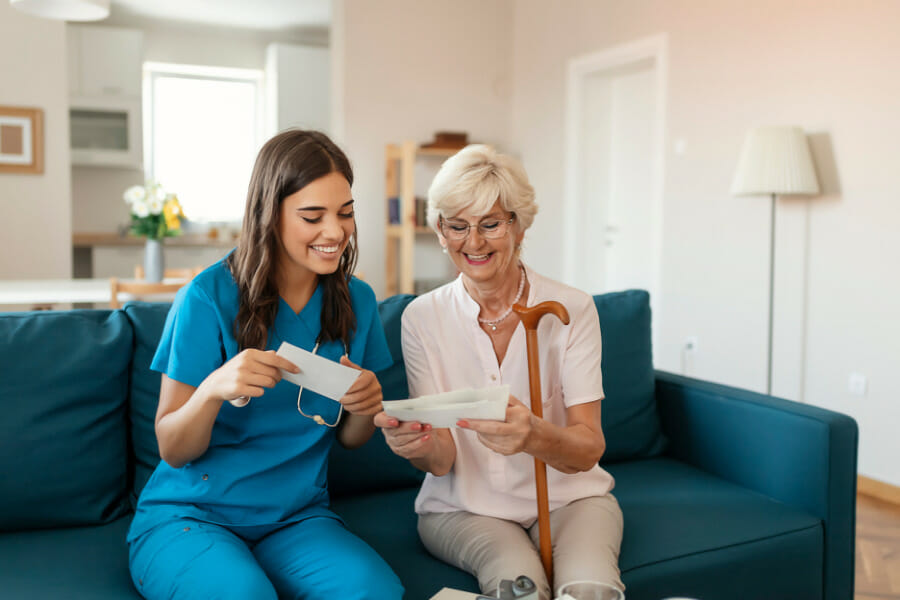 Take advantage of in-home and/or phone consultations with potential health care providers, and have the following List of Questions at the ready.
By the time you have interviewed them all, you will have a feel for which one will be the best match for your loved one(s).
1. How long have you worked in the community?
There are two reasons this question should be Number 1 on your list.
First, you want to have bona fide references to check (see Number 6) and that isn't possible if you're dealing with a fledgling or fly-by-night company.
Second, as with any industry, longevity is a sign that a company is doing something right. A company that has withstood the test of time is likely to provide excellent patient care.
If you call us and ask about our community experience, we will let you know that we have been a fixture of downtown Palo Alto since 2009. Our health care team's services have since expanded to thousands of families in communities across Northern California.
We have built collaborative partnerships with over 500 physicians. Our community partners include Stanford Health Care, El Camino Hospital, Bay Area Cancer Connections, and the Coalition for Compassionate Care of California, among others.
We are and continue to be very active in the communities we serve, and strive to provide our patients with the highest level of nursing care.
2. Can you explain a bit about your service menu, eligibility requirements, fees and insurance billing protocols?
The answer to this question may be too detailed to take in over the phone.
Listen to their answers, but also request some type of paper literature or "patient's bill of rights" so you can read a line-by-line summary.
We have a full list of health care services, which include:
When you contact us, our Intake Specialist will be happy to provide you with our contract and pricing sheet.
3. Do you provide a written plan/schedule?
In some cases, the medical care required is fairly straightforward and you may not require anything other than a schedule.
In other cases, the level of care required may change, evolve and/or escalate as time goes on to avoid adverse events. In-home nurses should provide a written plan with instructions whenever possible.
Every visit, action, and treatment plan should be carefully documented and your household should be provided with a copy of that documentation.
NurseRegistry nurses take detailed care notes, which we are able to provide. Communication is key to success. We provide written schedules, confirmation of changes, and care binders, as requested.
4. Does the nurse check in with families/care managers for the patient?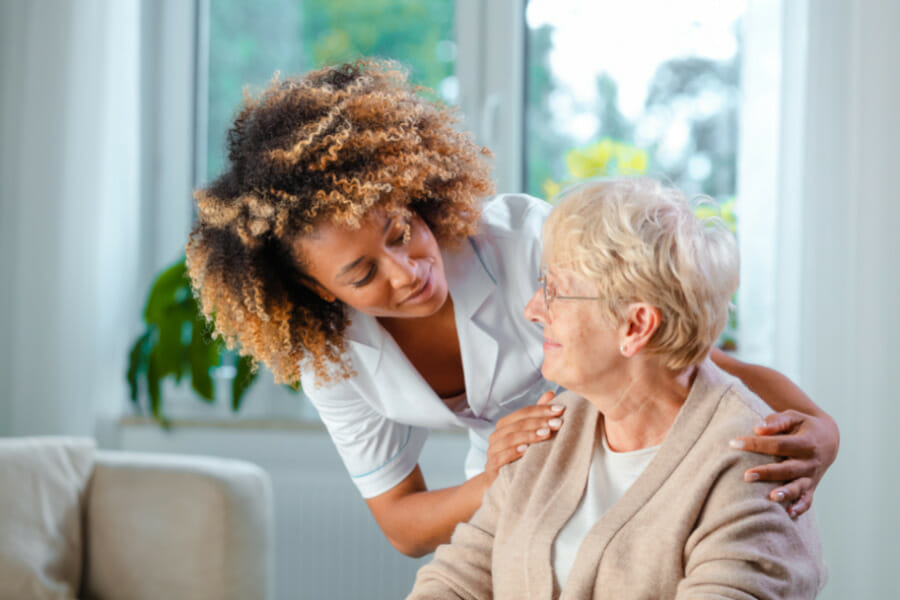 The nurse is the eyes and ears of the care team.
He or she is the one with the patient providing careful assessment and hands on attentive care and is in a uniquely qualified position to communicate necessary information to the patient's family, care manager or doctor.
At NurseRegistry, what is communicated and who is informed is determined by the patient and their family. These updates can be provided on a regular basis of the client's choice for the ultimate family engagement.
5. Are emergency caregivers/resources provided 24/7?
Only work with caregiving agencies that provide access to a 24-hour hotline, operated by licensed professionals. NurseRegistry has on-call nursing staff available 24/7.
Licensed emergency caregivers are calm when things may take a turn for the worse and have exemplary critical thinking skills and extensive medical knowledge that often prove incredibly beneficial.
*Please note that we are not a nurse advice line. We can not provide medical advice over the phone.
6. Can you provide references?
Don't miss out on an opportunity to speak with real-live clients. They will provide honest answers about the quality of the agency's services.
Ask about the quality and efficiency of care during emergency scenarios, the level of support and education provided, and anything else you may want to know.
These references are often the determining factor in which agency you choose and receive health services from.
7. Do Patients Have the Option to Choose Healthcare Workers?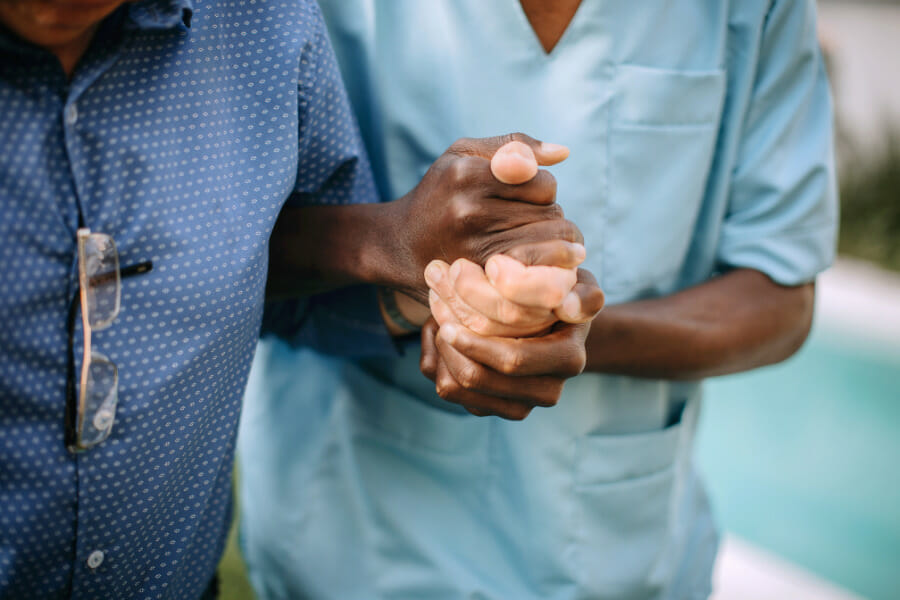 Personality goes a long way when it comes to peace of mind.
Beyond medical supplies and treatment plans, there are personality traits that a health care patient might care about, such as demeanor, strong communication skills, ability to empathize, and more.
NurseRegistry excels in taking the time to handpick a nurse for you that exceeds all expectations.
Patient health and peace of mind are the ultimate concern, so our intake team makes sure to connect patients with a professional nurse that is an absolute match, considering medical needs and personality preferences.
Choose the Top Home Nursing Agency
NurseRegistry is here to help.
We talk through the needs of our clients and ensure that an experienced nurse is matched to the specific care you need.
Start your screening process by contacting us by clicking below or by giving us a call at 650-462-1001.
We have provided patient-centered, home nursing care since 2009. We will be happy to answer any of your questions or concerns.