When it comes to nursing, both Registered Nurses (RN) and Licensed Vocational Nurses (LVN), also known as Licensed Practical Nurses (LPN) in some states, are invested in patient care and play a vital role in patient recovery.
However, there are also many differences between the professions of RN and LVN. Let's take a look at some of the biggest differences between these two types of nurses.
Education
Nurses are very different from other healthcare professionals like caregivers and practitioners. While you will need a degree in nursing, becoming a Registered Nurse requires more education. Make note of the differences between the education processes below.
Registered Nurse
There are several different educational paths that can be taken to become a Registered Nurse. The education requirements can be quite extensive.
These options include earning an Associate of Applied Science in Registered Nursing (ASN) degree, a Bachelor of Science in Nursing (BSN) degree, or a diploma from an approved program in nursing.
These programs can take from two to four years to complete. In each of these programs, students take classes in chemistry, physiology, nursing, microbiology, psychology, anatomy, nutrition, and more, as well as participate in supervised clinical experience within a hospital department.
Licensed Vocational Nurse
To become a LVN/LPN, an accredited nursing program must be completed.
This program generally takes approximately a year per licensing requirements. This is commonly done at a community college, where students study biology, pharmacology, and nursing, and also participate in supervised clinical experiences.
Upon completion of the program, the National Council Licensure Examination must be passed in order to obtain a license, which allows one to work in any of the states.
Job Responsibilities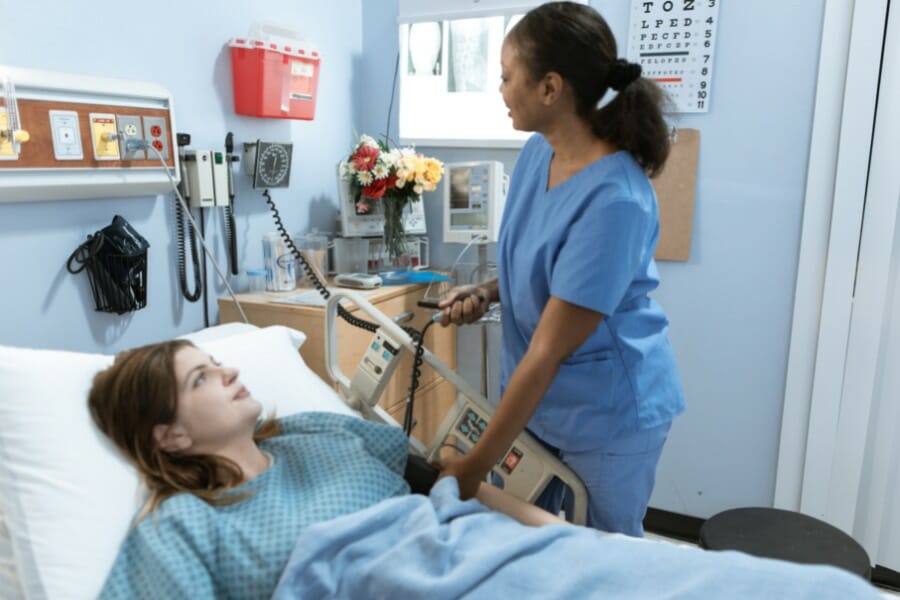 When it comes to job responsibilities for these specific healthcare professionals, an RN and LVN have similar duties when it comes to patient care. Generally, this includes basic nursing care.
However, there are also some key differences. For instance, one thing that separates the two careers is that RNs work independently in many areas, whereas working as an LVN requires doing so under the supervision of either a doctor or an RN.
Registered Nurses can do all of the following:

Dispense medication to a patient and provide care per their treatment plan
Document the medical history and symptoms of a patient and coordinate plans for the care of a patient.
Run diagnostic tests and analyze the results.
Advise patients on the management of illnesses following treatment.
Consult with doctors, as well as other health care professionals.
Supervise LVNs, home care aids, and nursing aids.
Licensed Vocational Nurses can do all of the following tasks:

Provide patients with basic nursing and medical care, such as inserting catheters, wound care, changing bandages, and checking blood pressure.
Make efforts to make a patient comfortable, such as bathing and dressing a patient.
Talk over a patient's health care with him or her.
Keep records on the patients, and report how the patient is doing to an RN and/or a doctor.
An experienced and licensed LVN can supervise and manage fellow LVNs or medical staff that is unlicensed.
Place of Employment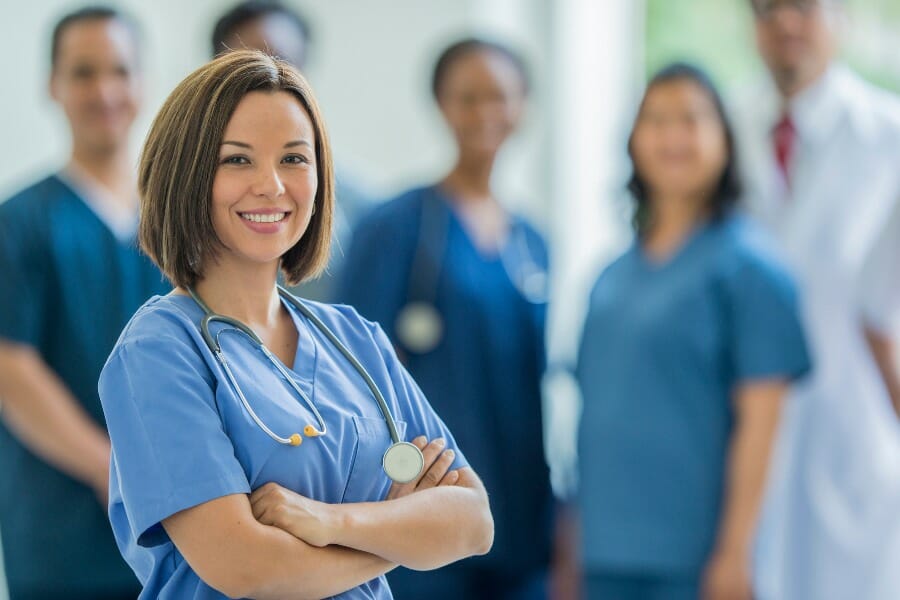 Both an RN and LVN can be found in a number of places of employment.
Registered Nurse

General medical and surgeon hospitals
Doctors offices
Nursing care facilities
Home health care services
Summer camps
Military positions
Government agencies
Educational services
Correctional facilities
Psychiatric Hospitals
Administrative and support services
Government agencies
Schools

Licensed Vocational Nurse

General medical and surgical hospitals
Outpatient clinics
Nursing homes
Blood Banks
Home healthcare facilities
Nursing care facilities
Doctors offices
Dialysis centers
Correctional facilities
Psychiatric hospitals
Community care facilities for the elderly
Compensation
The national median annual salary for an RN is significantly higher than the annual salary for an LVN. Registered Nurses typically earn around $65,000 annually nationwide; whereas, a Licensed Vocational Nurse typically has an average salary around $41,000 annually nationwide.
Are you looking to become an RN or LVN? If so, learn more about online nursing programs in our blog, "The Benefits of Online Nursing Programs".
If you are interested in other positions in the medical field and want to offer the best care for patients as possible, read our blog entitled "How to Become a Certified Surgical Assistant".
If you are an RN or LVN looking for job opportunities to elevate your nursing career, apply online or call us at 650-462-1001.