Money management plays a vital role in the lives of nurses. It offers a sound financial foundation from which nurses can carry out their invaluable work.
As a professional nurse, you know there are many high-stress moments throughout your work day. You don't need to add financial stress to the mix.
To empower individuals with a nursing career in their pursuit of financial stability and prosperity, here are some personal finance tips to make every dollar count and achieve financial success.
1. Budgeting: The Cornerstone Prescription for Financial Well-being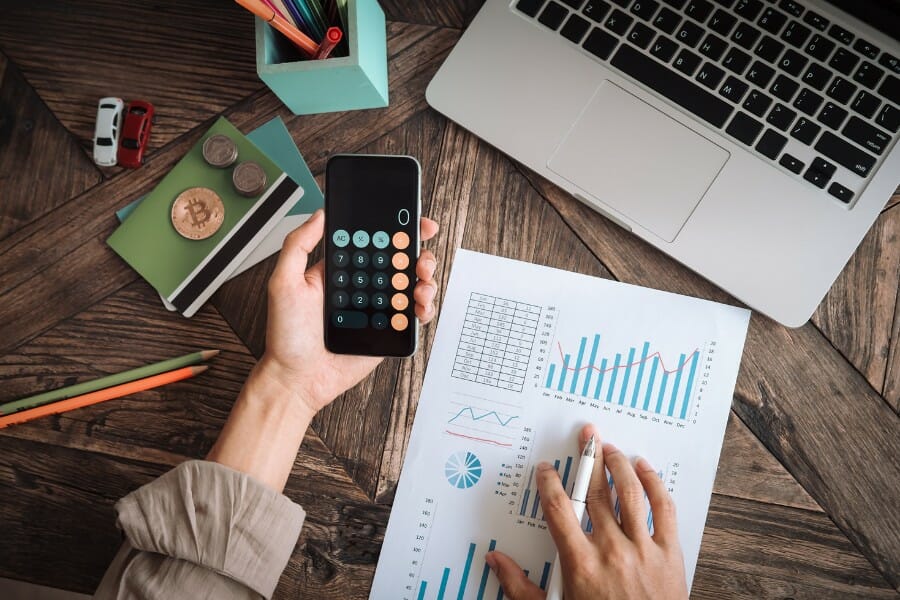 When it comes to good financial management, creating and adhering to a monthly budget is paramount.
You need to know not only what your spending limits must be, but also what they currently are to stand a shot at getting your finances under control.
Think of it as your financial GPS, guiding you toward your goals.
However, before you can budget you need to track to know how much you're currently spending. Your bank will often show your month-to-month spending, which is a great place to begin.
Once you've tracked your spending, assess your monthly income, and allocate funds to cover essential expenses such as rent, utilities, and groceries; setting aside a portion of your income for savings and investments will help you build a robust financial future. 
Also, consider how much you want to save. Do you have savings goals?
During this stage, it is important to separate the necessities and needs vs. the wants and luxuries.
When it comes to budgeting, consider your most necessary expenses such as:
Rent/mortgage

Transportation costs (vehicle, bus, gas)

Groceries

Bills

Paying off debt
Once you budget your income for these expenses, it makes it easier to track your spending. It is critical to ensure you aren't overspending in the want categories, such as eating out, luxury items, clothing, etc.
2. Cutting Costs: Trimming the Excess Fat
Trimming unnecessary expenses is like liposuction for fatty debt – reduce unnecessary outgoings, lower debt, and save more! 
To do this, review your monthly bills and identify areas where you can make prudent cutbacks. 
Cancel unused subscriptions, negotiate lower interest rates on loans for a lower monthly payment, and opt for cost-effective alternatives when it comes to entertainment and leisure activities. That can mean cooking dinner at home rather than going out to the hottest restaurant in town.
By making small adjustments, you can make a surprisingly significant impact on your overall financial health.
Additionally, if anyone owes you money or is charging you for something unfairly, don't take it lying down. 
Nurses can certainly be strong, assertive, people, but they can also be kind, caring, and tolerant to a fault; don't be taken advantage of, send demand letters out if you must, whatever you need to do to stand up for yourself and not be taken advantage of.
3. Side Hustles: Nursepreneurs Making Money Moves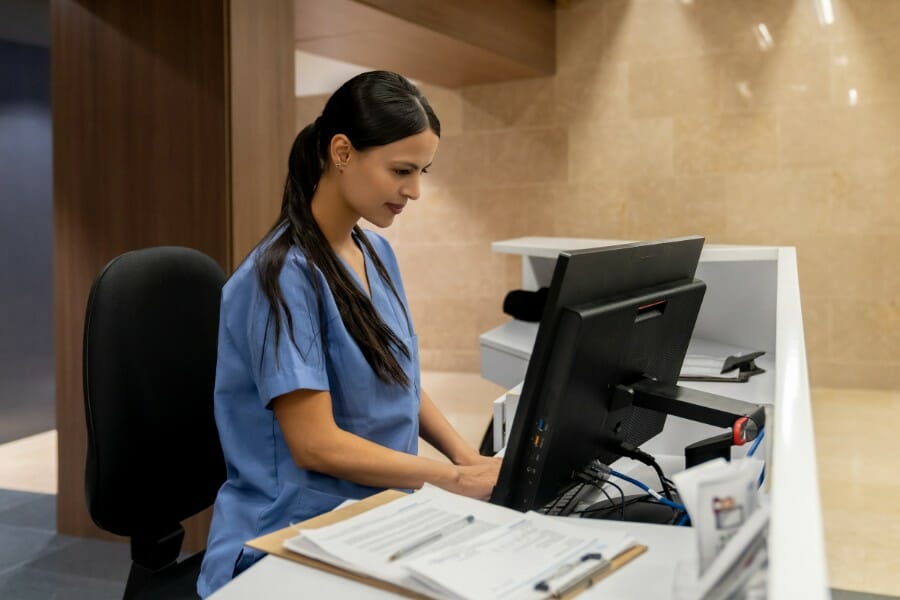 In today's gig economy, nurses can explore various side hustles to supplement their income. Sure, you could pick up extra shifts, but there are other options, too.
Tap into your skills and passions to identify opportunities that align with your interests. 
Whether it's offering freelance consulting services, tutoring students in your area of expertise, or exploring online platforms for additional work, a side hustle can bring in extra cash and accelerate your financial progress.
Some of the best side hustles for nurses include:
Starting a health-based YouTube Channel

Blogging

Health coach

Become a travel nurse

Part-time caregiver

First aid instructor

Medical transcription

Tutor students in nursing school
4. Debt Management: Liberating Yourself from Financial Shackles
Debt can feel like a massive weight on your shoulders, and even somewhat suffocating if it gets out of control; but, with a well-thought-out plan (and diligent execution of said plan), you can break free from its nasty grip. 
Start by prioritizing high-interest debts and develop a strategy to pay them off systematically. This may be student loans or credit card debt, and can actually help you in other ways, too, such as increasing your credit score.
Explore options such as debt consolidation or negotiating with creditors for more favorable terms. As you chip away at your debts, you'll feel the burden lifting, bringing you closer to financial freedom.
Tip: Do you have a mortgage with a low-interest rate? Instead of paying off your mortgage faster, take extra money to pay off high-interest debt. As time passes on, technically (due to inflation), your mortgage will become cheaper, assuming your interest rate is low – between 2.5% and 3.5%.
5. Emergency Funds: Shielding Against Life's Curveballs
Life has a way of throwing unexpected challenges our way, but with a solid emergency fund, you can weather any storm. 
Aim to park three to six months' worth of living expenses away in a separate account. This may sound a little daunting, but should any emergencies pop up – you'll be glad you have it.
Treat it as your financial safety net rather than a rainy day fund, providing peace of mind in times of unforeseen circumstances such as medical emergencies or unexpected job loss. 
Building this buffer will help you navigate through tough times and unexpected expenses with confidence.
6. Securing Your Golden Years with a Dose of Security
While retirement may currently be a mere dot on the horizon, it'll be here before you know it, and it's never too early to start planning for it. 
Explore retirement savings options offered by your employer, such as 401(k) plans, and commit to contributing regularly. Take advantage of employer matching programs to maximize your savings potential. 
Additionally, consider opening an individual retirement account (IRA) to supplement your employer-sponsored plan. By starting early and making consistent contributions, you'll set the stage for a comfortable retirement.
If you're savvy with different stocks, bonds, and index funds, investing can be beneficial for you outside of just retirement. However, you also must consider the risk when investing, as nothing is guaranteed.
7. Continuing Nursing Education: Give Your Career a Booster Shot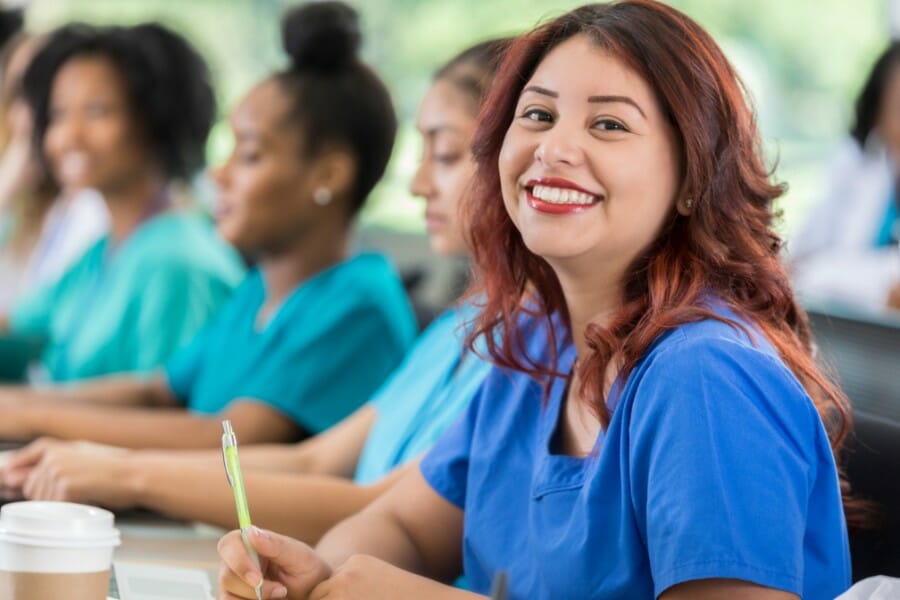 Investing in your professional growth not only expands your knowledge and skills but can also lead to higher earning potential. 
Seek out opportunities for continuing education, advanced certifications, or specialized training. 
These investments in yourself will enhance your marketability and open doors to higher-paying positions or leadership roles within the nursing field.
Beyond that, if you have passions outside of nursing there is nothing wrong with learning more about those industries. Whether it is writing, painting, or music, not only could it be a healthy escape from the stress of nursing but could also turn into its own side hustle for you.
8. Speak with a Professional Financial Planner
If you're serious about saving money for the future and it is one of your top life goals, make an appointment to talk to a financial advisor about your professional and personal goals.
A financial planner can assist you in making plans for significant purchases, such as a home purchase or a personalized retirement plan. They can also help you tackle other personal finances, like credit card and student loan debt.
You Deserve to Financially Thrive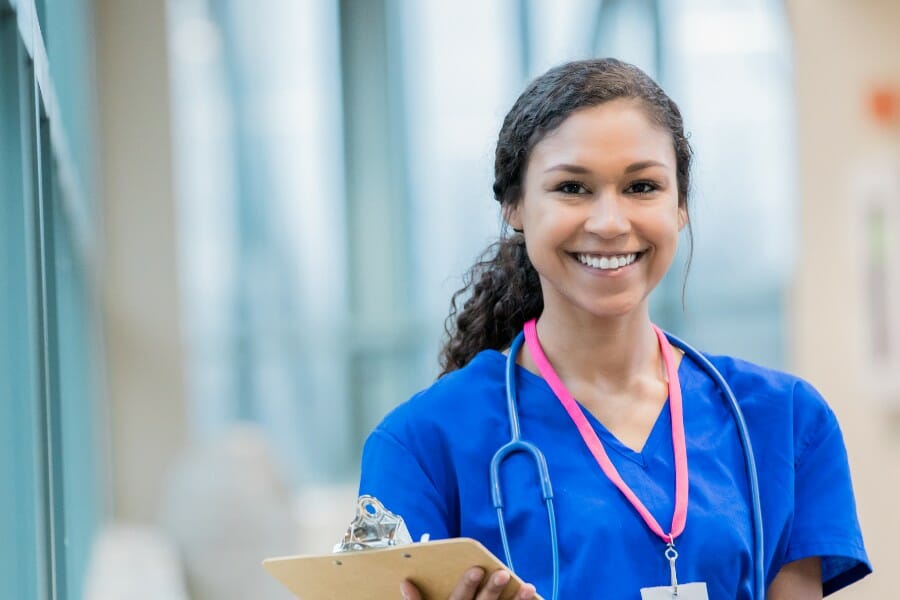 Nurses must prioritize their financial goals and well-being to secure a stable and prosperous future. 
You can never plan for every unforeseen expense, but by adhering to these money management tips, nurses can navigate the financial landscape with confidence, and thrive as they well and truly deserve to. 
Your financial success is within reach, and by taking control of your money matters, you can create a solid foundation for a bright financial future.
Remember, financial success is not an overnight achievement. You must lean into budget plans and away from unnecessary debt and impulse purchases. It requires discipline, perseverance, and a commitment to making sound financial decisions. 
As a nurse, you're the champion of providing care, compassion, and expertise to your patients; you just need to extend that same level of care to your financial well-being. By implementing these strategies, you can not only secure your own financial future, but also have the peace of mind to continue making a positive impact in the lives of those you serve.
Interested in pursuing a per diem nursing career where you have complete control over your schedule and pay? Discover how NurseRegistry could benefit your career by clicking below.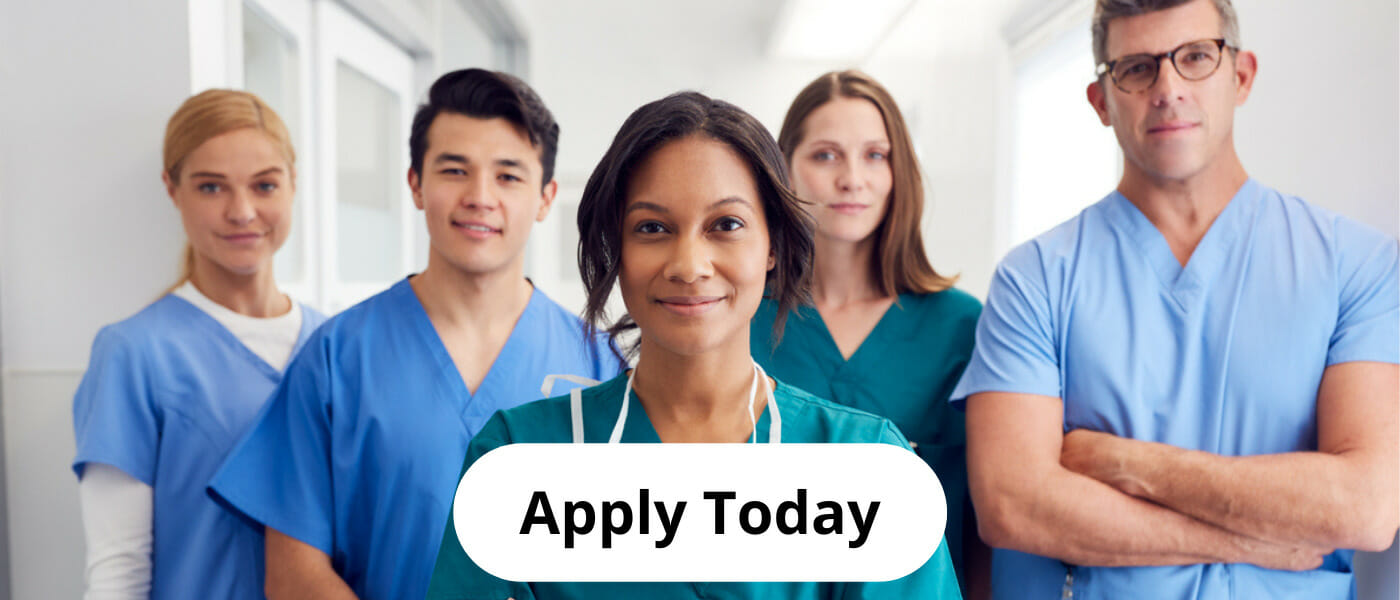 *NurseRegistry is not a financial advisor nor offering financial advice. This post is intended for educational purposes. Please seek a financial advisor for personalized advice regarding finances.