Everybody loves a good accessory. Whether they are a useful tool or just something to make your day a little more fun, accessories keep us going.
For nurses, accessories are a way for you to show your personality and your style in an environment where everyone has to kind of wear the same thing.
So, to celebrate both nurses and a love for personality and expression, we decided to list the best accessories for nurses in 2023.
Important note: There are NO affiliates or sponsorships included in this post. This curated list is purely our preferences regarding nurse accessories.
Let's Look at the Top Nurse Accessories in 2023
Shoes
1. Hoka Bondi X
You're on your feet a lot as a nurse, so why not make the most of it?
The Hoka Bondi X is extremely cushioned and designed for maximum tread. It is even spring-loaded with a propulsive carbon fiber plate for extra comfort and support. Hoka shoes provide the soft, balanced ride that you expect from an elite shoe.
In addition, Hoka Bondi X received the American Podiatric Medical Association (APMA) Seal of Acceptance, which means they recognize the Hoka Bondi X as a product that is beneficial to overall foot health.
Current price: $215
2. Figs | New Balance 996 Unisex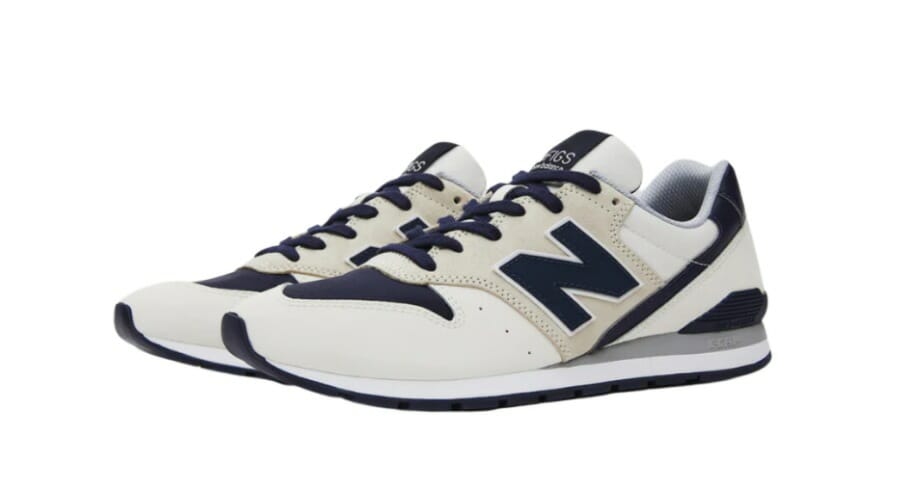 Teamwork makes the dream work, right? Fig Scrubs has teamed up with popular shoe brand New Balance to create a unisex shoe that is crafted specifically for nurses and healthcare professionals.
They run a little small but offer D-standard width and a durable water-repellent finish. You don't have to worry about any odors with the 996 Unisex, as they incorporate antimicrobial insole and interior lining.
Current Price: $98
3. Hoka Bondi 8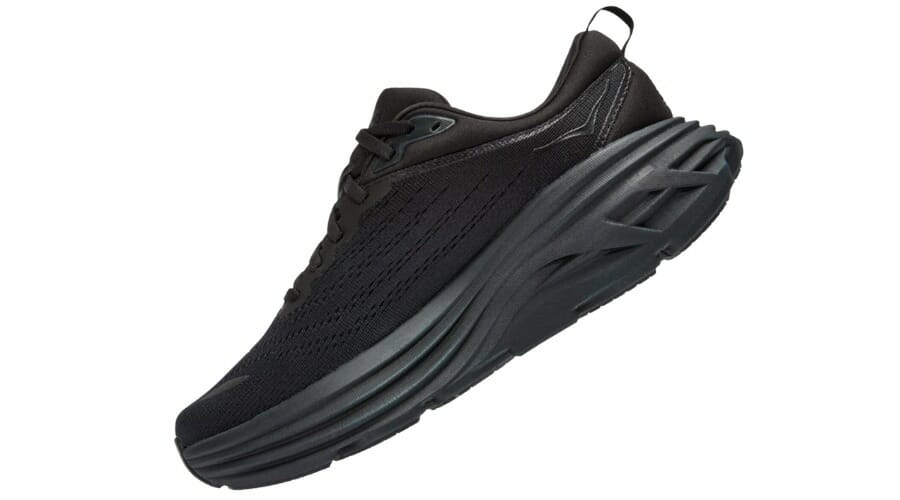 The Bondi 8 is a more cost-effective shoe, about $50 cheaper than the Bondi X, but still packs a major punch when it comes to durability.
The Bondi 8 uses a lighter foam that makes the shoe incredibly easy to work in for hours at a time without sacrificing comfort. It also includes an extended heel for maximum support.
Similar to the Bondi X, the Bondi 8 has earned the Seal of Acceptance from the APMA.
Current price: $165
Compression Socks
4. Pro Compression Elite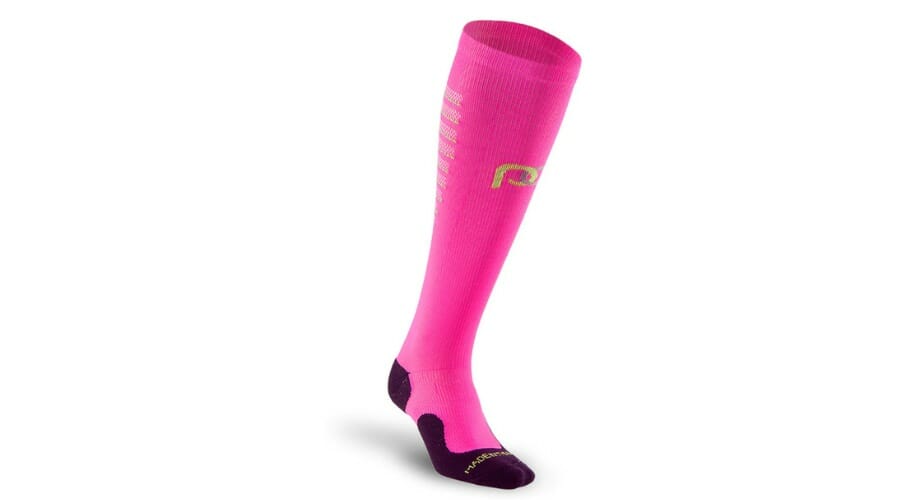 Cushion and support in shoes are important, but if you need that extra touch of comfort, these compression socks are for you. The Pro Compression Elite socks enhance the padding in the heel and toe and target calf support.
In addition, these socks offer graduated compression to increase blood flow, support tendons and muscles, and promote accelerated recovery. You are on your feet a lot – you owe it to your body to feel good while doing so.
Current Price: $35
Backpacks
5. Civic Panel Loader 24L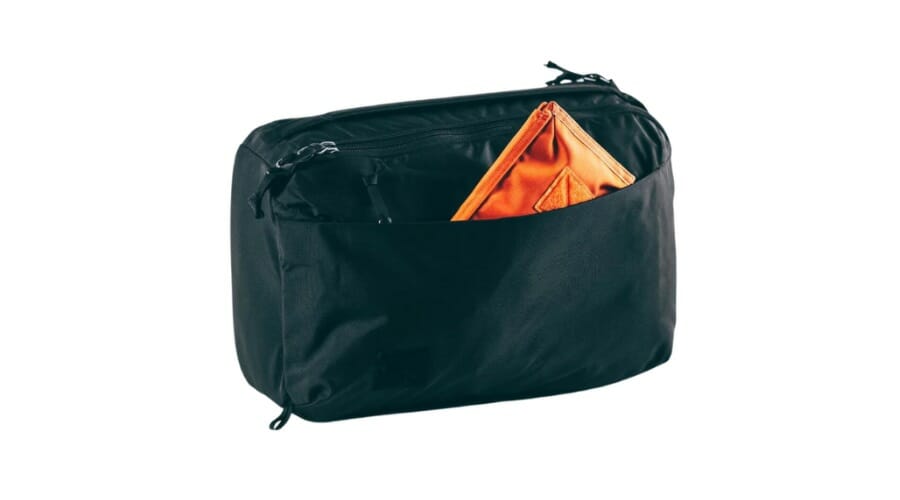 Backpacks are essential for nurses. Whether you're a travel nurse or an in-home visiting nurse, you need to be able to confidently carry your equipment and necessities.
The Civic Panel Loader 24L has been a best seller for Evergoods for over 6 years, and once you pick one up, you know why. This backpack boasts improved durability, sustainability, and breathability.
It features multiple pockets, including a padded laptop compartment, a roomy main compartment, and an exterior front panel pocket for notebooks and files. And if you sling the bag over your shoulder, it is constructed stylistically so all of your zippers and pockets are within easy reach.
Current price: $279
Pre-order here (ships May 2023).
6. Expandable Knack Pack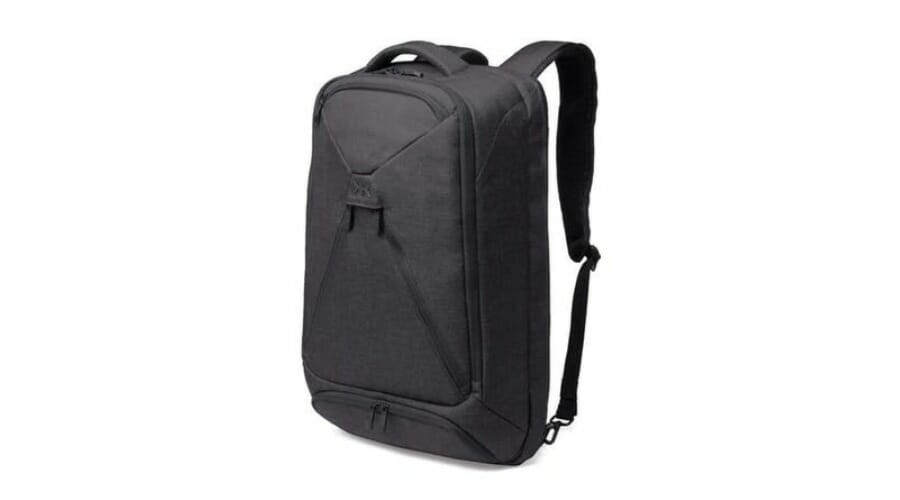 If you're a traveling nurse or work per diem, this is a great backpack option for you. The Expandable Knack Pack is Knack's biggest bag, which features a 17″ laptop compartment, a hidden travel compartment, and a spacious main compartment that can easily expand to 46 liters.
It even has a hidden, zip-away water bottle pocket.
The Expandable Knack Pack utilizes a custom-developed, water-resistant fabric that is incredibly durable and if you find yourself wanting to use it beyond the nursing profession, it doubles as an elite overnight back as it can easily fit 3-4 outfits and meets global airlines' carry-on dimensions.
Current Price: $270
Water Bottles
7. Owala FreeSip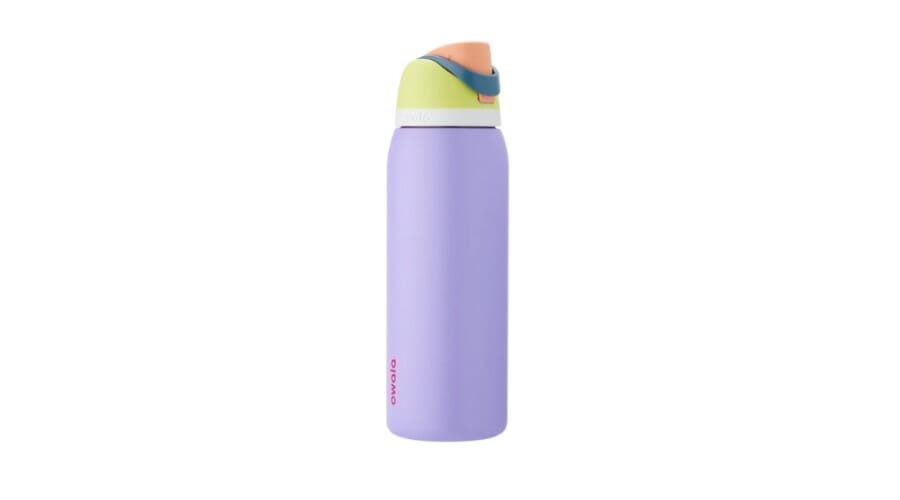 Whether you're conducting a physical exam, providing health guidance, or drawing blood, you need to always stay hydrated. You're on the move constantly and the best way to have optimal function is by keeping dehydration at bay.
The Owala FreeSip is a great option for nurses.
Beyond its incredible triple-layer insulation, this water bottle has excellent functionality. It offers the option of using a built-in straw or simply taking a swig with the wide-mouth opening. For nurses on the go, it can easily be opened with one hand using a push button to flip open the top.
This leak-proof water bottle includes a carry loop and is guaranteed to keep your drinks cold for 24 hours. The Owala FreeSip offers multiple colors, and sizes. You can choose between stainless steel or Tritan.
Current Price Range: $14.99 – $37.99
8. Stanley Flowstate Tumbler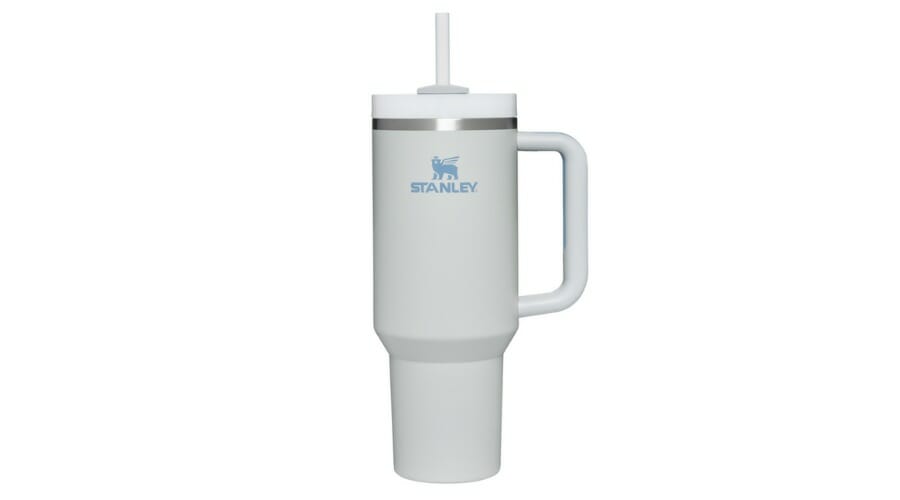 Hit your own personal flow state with Stanley's Quencher H2.0 Flowstate Tumbler.
This heavy-duty thirst quencher boasts two sizes, 30oz and 40oz, and keeps your drinks hot or cold with double-wall vacuum insulation. This tumbler has a large, ergonomic soft-grip handle for ease of use and conveniently fits into vehicle cup holders due to its slender lower frame.
The Quencher H2.0 Flowstate Tumbler is made of recycled stainless steel and BPA-free plastic components and is top-rack dishwasher safe for quick cleaning.
Current Price Range: $35 – $45
Organizers
9. CIVIC Access Pouch 2L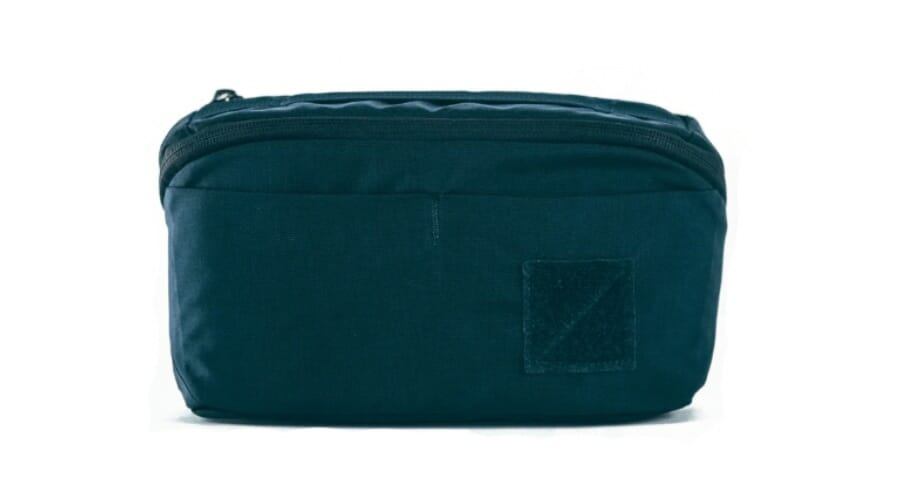 You don't want to just dump all of your supplies in your backpack. You need an organizer to keep certain equipment separate, or at least to separate the important supplies you know you may immediately need.
The CIVIC Access Pouch 2L is excellent for all of your organizational needs. It offers 360 padded foam interior, a customizable zippered divider for the internal general-duty pouch, and durable weather-resistant textiles.
You can keep your stethoscope in one divided section and your pens, shears, and badge in the other. Incredibly convenient!
Current Price: $75
10. CIVIC Access Sling 2L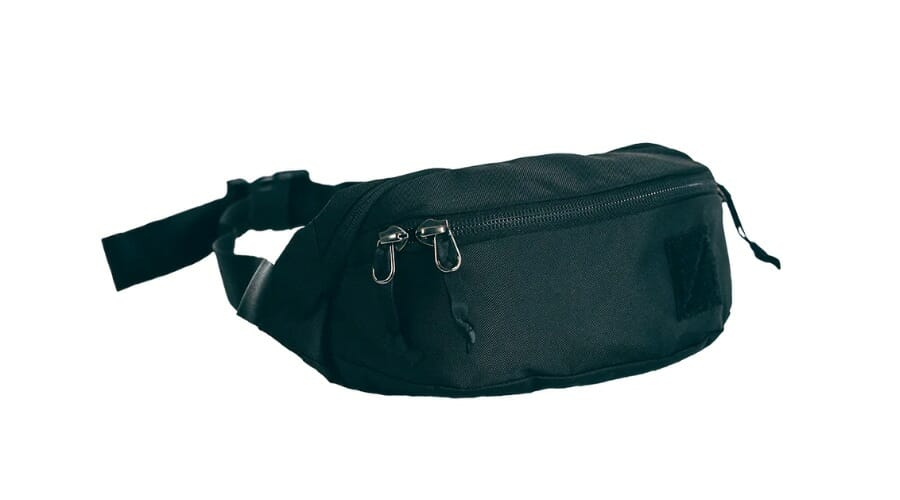 Do you prefer to have your organizer on you at all times rather than tucked away in a backpack? If so, the CIVIC Access Sling 2L may be the best organizer option for you.
Evergoods defines this organizer as a compact, streamlined, breathable all-day sling. It can be worn as a fanny pack or cross-body. The U-shaped main zipper can be opened quickly for immediate access to a key leash and zippered mesh pocket that is divided into 4 separate compartments.
The CIVIC Access Sling 2L is made with custom-developed 840d ballistic nylon.
Current Price: $99
Shears/Scissors
11. Raptor Response Shears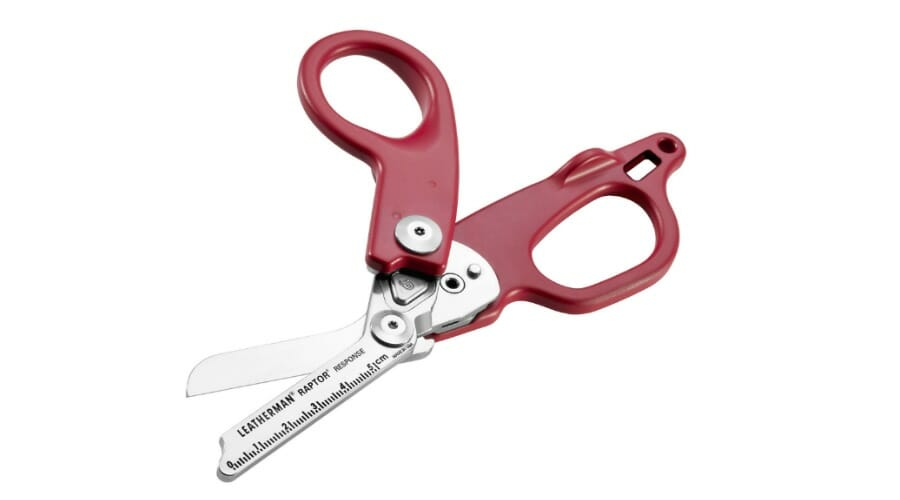 While this particular accessory may not be the most pertinent to you based on what type of nurse you are, it is always valuable to have a great pair of scissors. For ER nurses, these can be critical for safely and quickly cutting clothing from injured people. Other applications include cutting bandages or packaging during your shift.
The Raptor Response Shears is a top-notch option. These time-tested shears offer 420HC stainless steel folding shears, an oxygen tank wrench, a ring cutter, and a ruler. Talk about a handy pair of scissors!
The blunt, flattened section of the Raptor Response Shears easily and comfortably can glide across the skin or any surface required.
Current Price: $79.95
12. Madison Supply Medical Scissors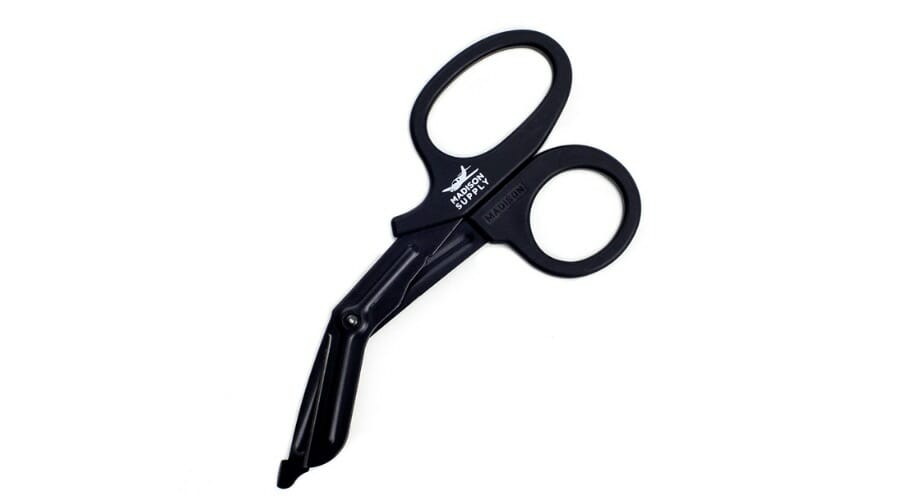 If you don't feel like you need something quite as heavy-duty, Madison Supply Medical Scissors are a great, cost-effective option.
These stainless steel blades are effective at cutting through whatever you may need and are specifically crafted for medical professionals. Plus, they are a compact size so you can fit them wherever you need, whether it be a pocket, pouch, or backpack.
These scissors are designed in the USA and have been medical field tested and received a professional grade.
Current Price: $12.99
Stethoscopes
13. 3M Littmann Classic III Monitoring Stethoscope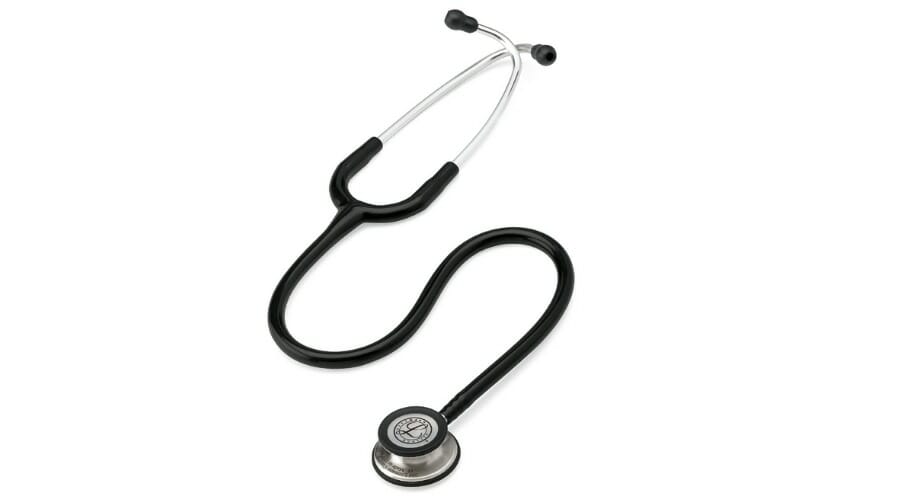 It goes without saying, having a reliable and professional stethoscope is a necessity. The Littmann Master Classic III is a great option for monitoring both children and adults.
Littmann is a trusted leader in the medical space, and this stethoscope offers high acoustic sensitivity for exceptional performance and a versatile two-sided chest piece that includes tunable diaphragms. It also includes a non-chill bell sleeve so you don't have to worry about your patient's comfort.
This stethoscope is offered a healthy variety of colors so you can embrace your personality while keeping things professional.
Current Price: $98.99
14. 3M Littmann Cardiology IV Diagnostic Stethoscope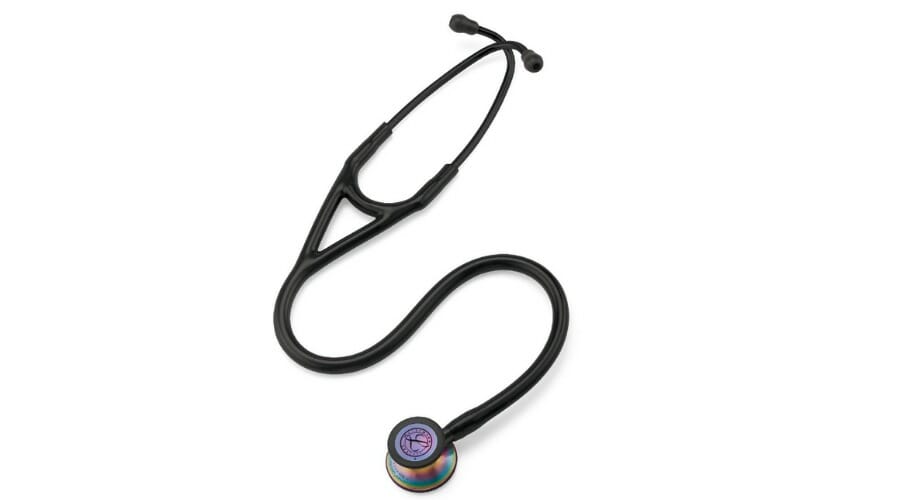 The 3M Littmann Cardiology IV Diagnostic Stethoscope is arguably one of the best stethoscopes on the market.
It offers incredible clear sound, helping you detect faint noises, and boasts a larger chest piece. This stethoscope is best used in critical care or challenging environments, such as Cardiac ICU or ED.
The soft-sealing ear tips provide excellent comfort and this stethoscope also offers a tunable, dual-sided stainless steel chest piece (that comes with a non-chill bell sleeve).
Current Price: $199
Sharpies
15. Sharpie Mini Permanent Markers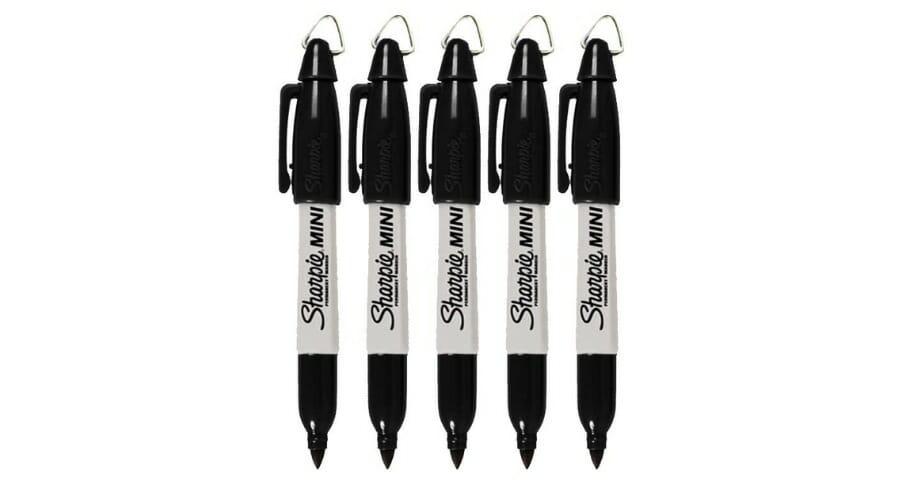 You often need to write on the go, and having convenient little mini permanent markers which you can clip to your badge can be very convenient. You never know when you have to take a quick note!
Current Price: $12.40 (pack of 5)
Bonus
O'Keeffe's Working Hands Hand Cream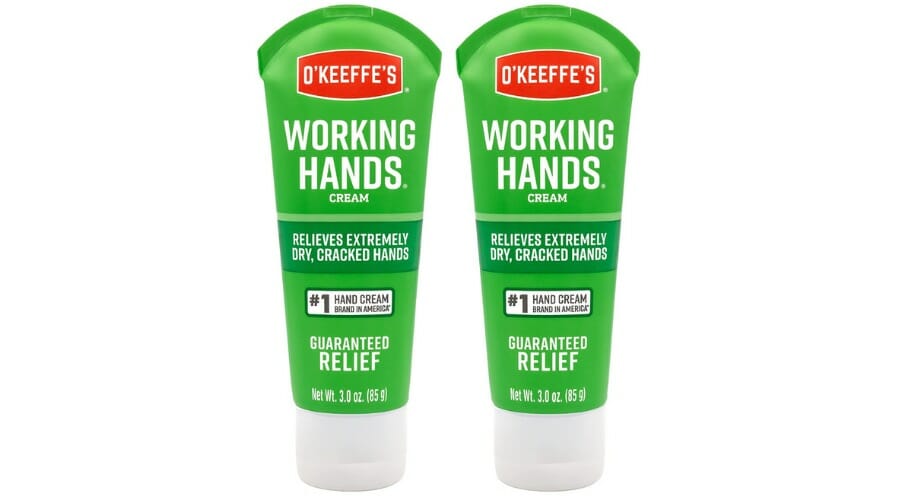 As a nurse, you are constantly washing and sanitizing your hands. This can cause extraordinarily dry skin.
I know we aren't telling you anything you don't already know, but what we are telling you is to lotion and hydrate your hands with O'Keeffe's Working Hands.
There are tons of hand lotions out there that you can choose from, but this particular extra-strong hand cream is unscented (which may be best for patients), and relieves and repairs dry, cracked hands. It is also suitable for sensitive skin.
Current Price: $17.99 (pack of 2)
Take Control of Your Nursing Career
Now that you know all of the unique accessories to take your work days to the next level, why not completely reshape your career?
As a per diem nurse with NurseRegistry, you benefit from our relationships with countless facilities and multiple VIP clients that prefer in-home nurses.
Our nurses choose their own rate and only work jobs that they want. This is the ultimate career freedom.
If you're an RN or LVN in California, click below to discover how NurseRegistry could benefit you today.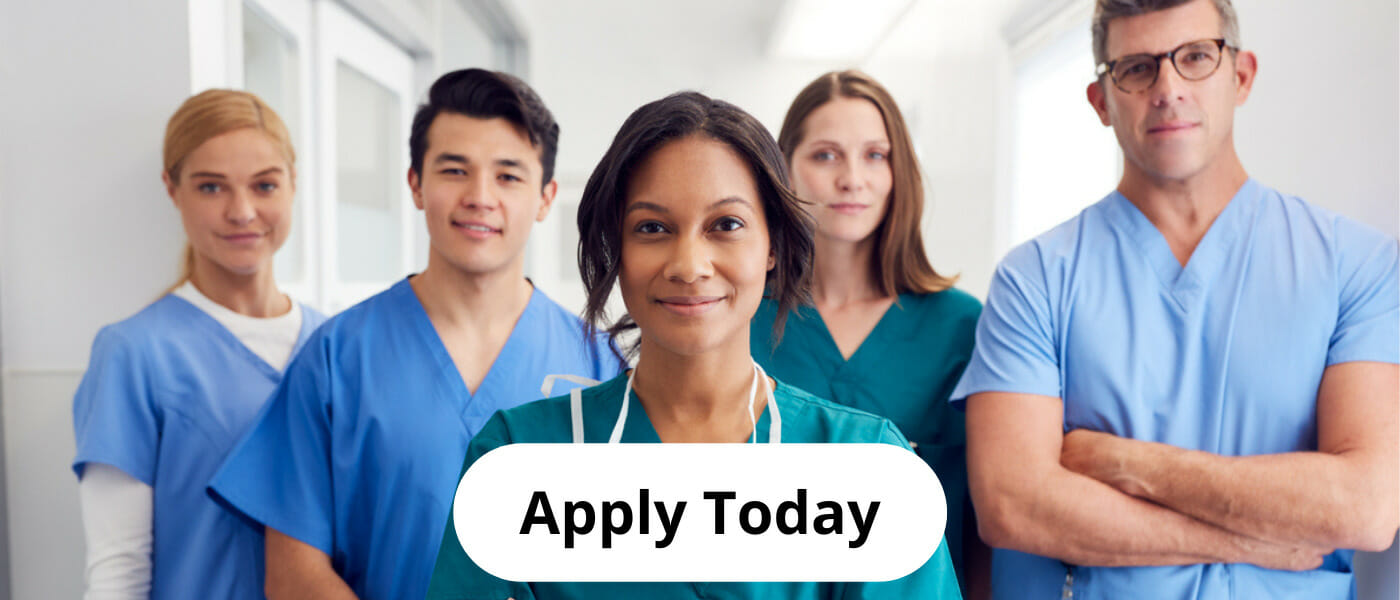 Not sure if we would be a good fit? Find out why nurses love NurseRegistry.